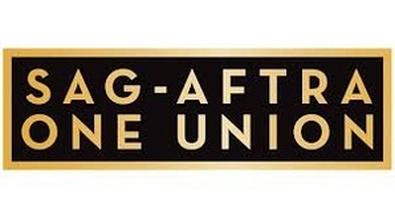 SAG-AFTRA officials unveiled a report Friday they said could help alleviate discrimination against LGBT actors.
According to the study, 16 percent of lesbian, gay, bisexual and transgender (LGBT) actors say they've experienced discrimination while about a third of LGBT performers believe they face bias from casting directors and producers because of their sexual orientation. About a quarter of the respondents believe make their sexual orientation public has affected their career, according to a new report by SAG-AFTRA and UCLA's Williams Institute, which researches sexual orientation and gender identity law and public policy
"It's something that we don't talk about," said Gabrielle Carteris, the union's newly elected executive vice president.
Carteris, whose career includes a long stint on the series "Beverly Hills 90210," said she experienced discrimination after she cut her hair short and some in the industry questioned if she was a lesbian.
"That was an assumption just because of the way I look," said Carteris, who is married to Charles Isaacs.
LGBT actors have remedies if they do experience discrimination but the outcome of such cases is often problematic. For instance, T.R. Knight and Isaiah Washington both ended up leaving "Grey's Anatomy" after a dispute over an anti-gay slur used by Washington on the set became public.
Duncan Crabtree-Ireland, SAG-AFTRA's chief administrative officer and general counsel, said the union has often "informally mediated" such disputes but looks to avoid using legal remedies.
"Our ultimate goal is not to have this problem be solved through the use of legal remedies, which then become burdened and challenged and problems for our members," he said. "Our goal is to actually prevent the problem in the first place. Our goal is to work with the industry so that these incidents don't happen, rather than to focus our energy exclusively on remedies that might be available to people when they do happen."
In the SAG-AFTRA-Williams Institute report, whose findings came from online survey of 5,700 union members conducted last fall, more than half the LGBT respondents said they've heard anti-gay comments on set. They also believed that the producers and studio executives think they're less marketable than straight performers. And nine percent of lesbian and gay respondents and four percent of bisexual respondents reported that they had been turned down for a role because of their sexual orientation.
Before the convention wraps on Sunday, SAG-AFTRA leaders are expected to vote on a resolution that will endorse Crabtree-Ireland's recommendations.
"One of the things that we can accomplish is helping our own members feel more comfortable in being out," he said. "Then the broad society trend we've seen where more outness results in more equality and more fairness can be translated into a broader solution for the entertainment industry."