This interview and photo shoot were conducted prior to the SAG-AFTRA strike.
As soon as we connect on Zoom, Sheryl Lee Ralph is already reminiscing. She can't help it. The 66-year-old actor is having the kind of year that calls for reflection. She's looking back at how far she's come in order to understand where she is now—and imagining the possibilities of what comes next. Nowadays, Ralph is best known for her role as the impeccable Barbara Howard, a veteran teacher, on ABC's "Abbott Elementary"; but she's been an established figure in Hollywood for decades.
In the early years of her career, she read Backstage "religiously" so she could be "in the know." One day, when she was in her early 20s, Ralph saw a casting notice for a General Motors industrial advertisement.
When she arrived at the audition, the choreographer asked, "Did so-and-so send you?" Without hesitation, Ralph said yes—even though she had no idea who "so-and-so" was. It was only after she made the final cut that the choreographer realized they didn't have a mutual connection after all. He hired her nonetheless, and Ralph went on the road to promote GM trucks.
For her, appearing on the cover of Backstage decades later feels like a defining moment; she's been having a lot of experiences like that lately. "I am so taken aback by this year in my life," Ralph says. "People talk about full circles, and there are many full circles."
Ralph being cast in her first film was one such moment. In 1977, she acted in the comedy "A Piece of the Action" alongside Sidney Poitier and James Earl Jones. The movie was directed by Poitier himself. Ralph recalls her father, Stanley Ralph, telling her about a chance he once had to work with Poitier right around the time his daughter was born. "It was either he goes into the city to be the understudy to Sidney Poitier, or he becomes a father and takes a job," Ralph remembers. He chose fatherhood. "So, when I got my first film and it was with Sidney Poitier, he was just like, 'Yes!' For him, it was a big circle closed."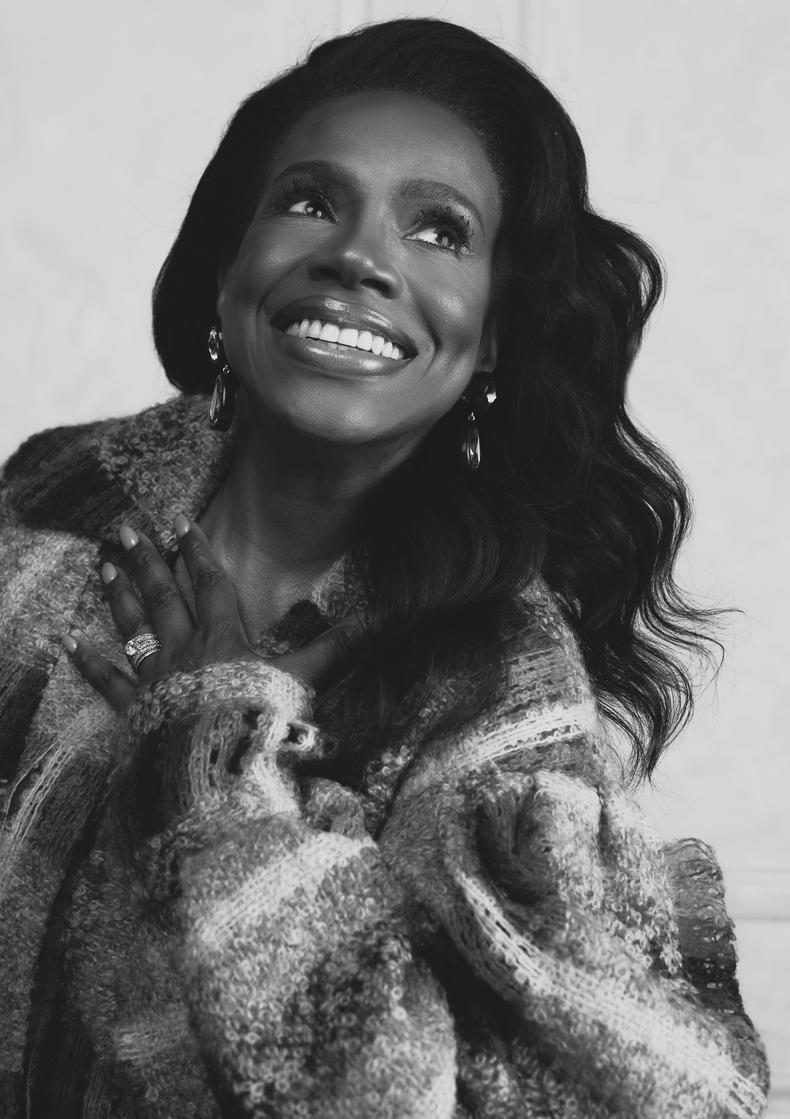 It was her dad who encouraged her to pursue acting professionally. Her Jamaican mother, Ivy Ralph, had the kind of expectations that often come with being an immigrant parent, hoping that her daughter would become a lawyer or doctor.
But Ralph's American father had a different perspective. "[He] said I could do whatever I wanted with my life," the actor says. "It was mine to live—after I graduated from college. So I was like, OK, we gotta graduate from college so we can have our life." That motivated her to fast-track her education—and at 19, she became the youngest woman to ever graduate from Rutgers University.
Her role in "A Piece of the Action" would prove impactful, as Poitier became a mentor role to the young Ralph. "He had a very avuncular nature with me. He wanted me to succeed," she says. The Oscar winner gave the young Black actors in his film invaluable advice on how to navigate the industry—plus some useful tools.
"I appreciate what [Sidney] Poitier did for me. It's like telling you, 'Look, here's the map. Now, if you go left and you go 50 feet, you're going to drop into a hole. It's going to take a while for somebody to come take you out of that hole.' "
"I left there with a little black box with all the makeup and things that we might need to move forward with," she recalls. "Because we were—in our first film—in a situation where we were supported. There were people there who knew how to handle our hair, who knew how to handle our makeup, who knew how to dress our body types. And he knew that was not going to be the way it would always be for us."
Poitier also warned Ralph that, as a Black woman, Hollywood might not give her what she deserved. At the time, she didn't fully understand what he was telling her; but she certainly does now.
"I appreciate what Mr. Poitier did for me," she says. "It's like telling you, 'Look, here's the map. Now, if you go left and you go 50 feet, you're going to drop into a hole. It's going to take a while for somebody to come take you out of that hole.' I think about the creative map he left for me, and I really worked hard not to drop into the hole."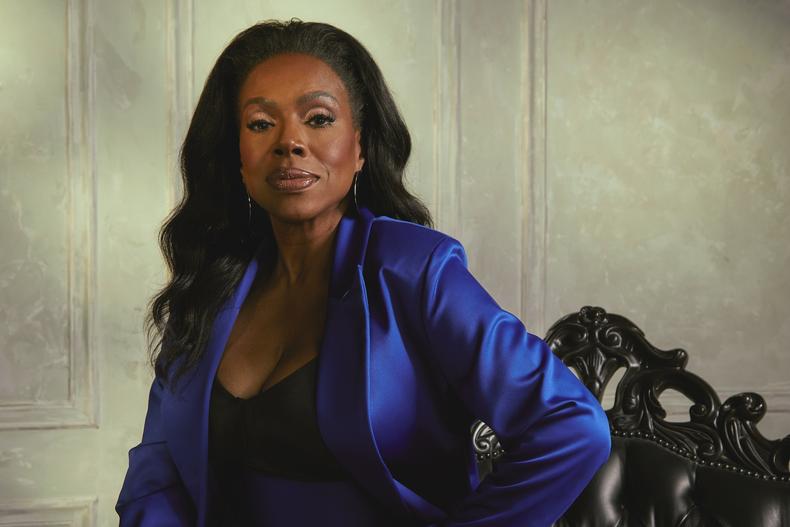 Following this map led Ralph to build a career that's spanned more than four decades, both in front of the camera and onstage. Some of her many iconic roles include Deena Jones in the original Broadway production of "Dreamgirls," which earned her a Tony nomination in 1982. On TV, she was in the main cast of shows like "It's a Living" (1986) and "Designing Women" (1992).
She next appeared in 1993's "Sister Act 2: Back in the Habit" as the strict mother of Lauryn Hill's Rita Watson. In 1996, she played another iconic matriarch—Dee Mitchell, the stepmother of Brandy Norwood's titular character in the hit UPN series "Moesha."
But Ralph's journey had its challenges. There were times when she felt so discouraged that she was in danger of dropping into the hole that Poitier warned her about. When she was watching other performers get the awards and recognition that were passing her by, she shared her frustrations with fellow Black actor Rosalind Cash.
"She said, 'You didn't ask for this award or that award. You didn't ask for that. What did you ask for?' I said, 'I wanted to be a great actress.' And she looked at me and she said, 'And that is exactly what you are.' That conversation helped Ralph readjust, reminding her to focus on the quality of her work rather than how it was being received.
"I honestly believe that my being able to take direction, to listen to what was being said to me and just accept it, has put me where Barbara Howard and I are"
She hit another rough patch about 10 years ago, when she wondered if her acting career had peaked. She considered moving to Philadelphia to join her husband, State Senator Vincent Hughes, where she could work in community theater—or simply retire. "I consoled myself by saying, Nobody could fault you for stopping right now, because anybody who had had your career up to this point would be very happy," she recalls.
Then, she got a call from executive producer Aaron Kaplan about starring on a new Nick at Nite sitcom called "Instant Mom." Figuring she didn't have anything to lose, she took the meeting. She landed the role of Maggie Turner, an overbearing mother helping Tia Mowry-Hardrict's Stephanie Phillips navigate the ins and outs of stepmotherhood.
The gig put Ralph's career back on track, and she soon started booking more roles on series like Prime Video's "One Mississippi" (2017) and CBS's "Fam" (2019), another Kaplan project. While on the CBS campus, she met an up-and-comer named Quinta Brunson—the Emmy-winning creator and star of "Abbott Elementary," which the actor would get cast on a few years later.
"You just never know," Ralph says. "You've just got to carry on and thank God for the angels that come to you and say, 'Remember your dream; remember who you are.' "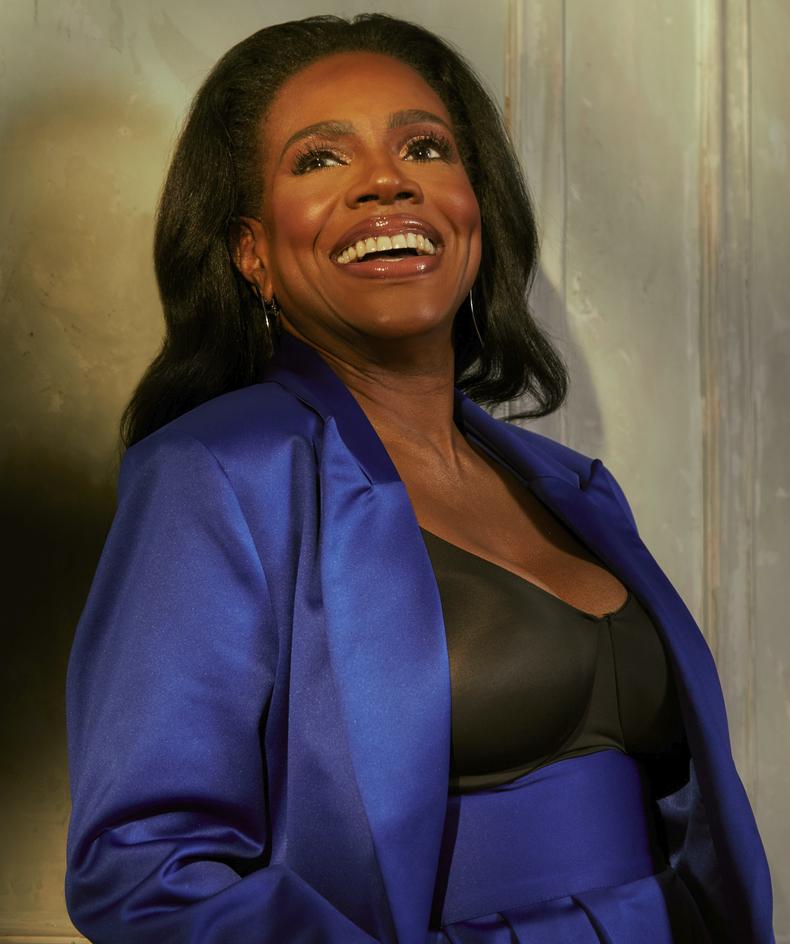 It's difficult to imagine "Abbott" without Ralph's Barbara. The character is a 30-year teaching stalwart who despises technology, loves the Lord, and has a habit of mixing up celebrity names. Initially, she's set in her ways and acts as a reluctant mentor to Brunson's naive, overeager Janine Teagues. But as the series progresses (it wrapped its second season in April), Barbara readily steps into her role as a mother figure. Having grown up surrounded by educators—including her father, a college professor, and her Auntie Carolyn, a teacher-turned-principal who once boldly invited Queen Elizabeth II to visit her D.C. school—it was easy for Ralph to find inspiration for Barbara.
"I was just being authentic to [my father and auntie] and the way they would carry themselves and the things they said; and I did not think that people would resonate as much with it," Ralph says. But a piece of advice from "Abbott" director Randall Einhorn helped the actor settle into the role. "One day, he comes up to me and he says, 'Do nothing. You can do anything. Do nothing.' "
Ralph was taken aback. " 'What do you mean, "Do nothing"? I'm here to act!' And he says, 'Just do nothing.' So I literally took it in, exhaled, and went right back to the simple presentation of [Barbara]."
The actor says that her complete trust in the show's team, from Brunson to Einhorn to the writers' room and her cast mates, allows her to "rest in the character." "Sometimes, it's not even something that you really think is necessary or [that] you feel you should do; but be open as an artist to try something different," Ralph says. "I honestly believe that my being able to take direction, to listen to what was being said to me and just accept it, has put me where Barbara Howard and I are—even though I can't stand that wig. And those clothes. Oh, my God, if you ever saw her shoes!"
In spite—or maybe because— of Barbara's wig and conservative fashion sense, her character, like the rest of the show, has strongly resonated with viewers—especially those who have worked in education. Set at an underfunded public school in Philadelphia, "Abbott" takes an unabashed look at the way American teachers are often expected to perform miracles with scraps.
In 2022, Ralph earned her first Emmy nomination—and win—for supporting actress in a comedy series, becoming only the second Black woman to win in the category; the last was Jackée Harry in 1987 for NBC's "227." Ralph's acceptance speech, in which she belted out the opening lines of jazz singer Dianne Reeves' "Endangered Species," was thrilling and emotional. With just a few, full-throated lines, she gave viewers a vivid sense of the determination it took for her to make it to that moment.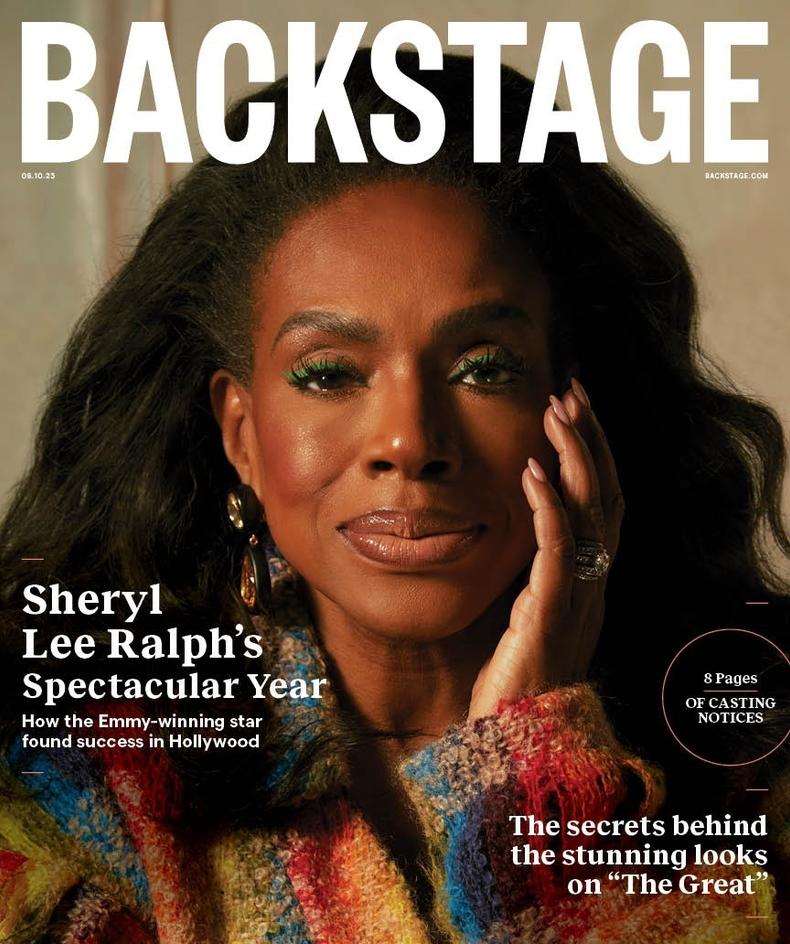 Ralph keeps her Emmy award at her bedside, where she can admire it every day. That win—and the accolades that came with it—affirmed what Black viewers and artists have known for years: that she's a legend, a stalwart in the community, and a person whom younger actors dream of being cast as their TV mother. She received congratulations and thanks from Lizzo, Kid Cudi, Zendaya, and even Beyoncé, who called her the "original Dreamgirl." Rihanna invited her to walk in her Savage X Fenty fashion show, and Jay-Z's Roc Nation asked her to sing at Super Bowl LVII, where she gave a heavenly performance of the Black national anthem, "Lift Every Voice and Sing." Ralph is now taking on the role Poitier played for her, offering guidance to a younger generation of Black actors looking to follow in her footsteps.
And the good news keeps coming. A few weeks before we talked, the selection committee for the Hollywood Walk of Fame announced that Ralph would be getting a star in 2024. When I congratulate her on the honor, Ralph is still in awe of its permanence. "[Getting a] Hollywood Walk of Fame star means that you will be immortalized," Ralph says, "that those that want to remember you, that care to remember you, will remember you…. That's crazy wonderful."
She doesn't have any concrete plans for the ceremony yet, but she wants to make it a family-and-friends affair and throw a big party to celebrate. "I wish my parents were alive to see this," Ralph says. "Because I believe that so much of this was their dream for me."
A few days after our conversation, Ralph earned a second Emmy nod for "Abbott"; it looks like her spectacular year isn't over yet.
This story originally appeared in the Aug. 10 issue of Backstage Magazine.
Photographed by Myesha Evon Gardner on 6/28 in NYC. Hair by Carla Clarkson. Makeup by Charley Alston. Nails by Baesic Nail Studio. Styling by Ivy Coco Maurice. Lashes by Mesmerreyes Lash Studio. Blue suit from Megan Renee. Plaid jacket from Kaphill by Krystal Phillips. Cover designed by Ian Robinson.