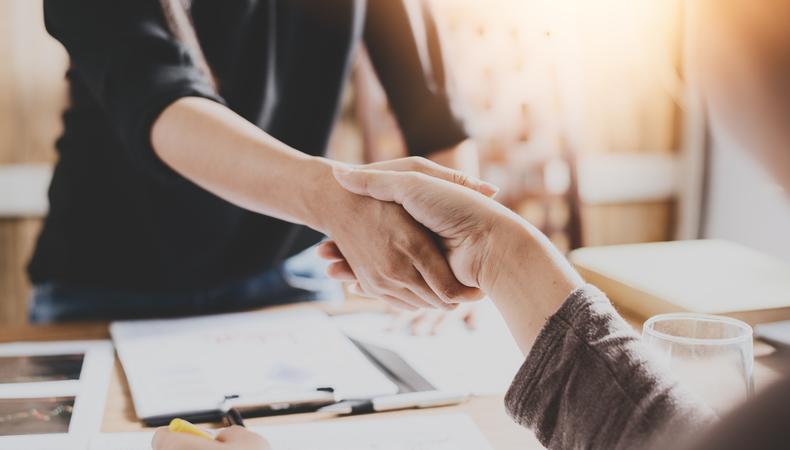 California is the nerve center for finding representation in the U.S. After all, the Golden State is the birthplace of the moviemaking industry, and agencies have existed there since the beginning. But when most people think of Hollywood outfits, they think of the upper tier: ICM Partners, Creative Artists Agency, Paradigm, etc. But that's only the tip of the iceberg.
Though most agencies are centered in Los Angeles, there are plenty more to be found across the state. Here are a few of the best.
MDT Agency Inc.
San Francisco
Located in the heart of San Francisco, this full-service SAG-AFTRA–franchised agency has been representing actors and models since 1988. MDT is one of the most reputable outfits in the Bay Area; it also helps its clients expand their reach to L.A., New York City, Atlanta, and beyond. MDT has strong relationships with some of the most well-known brands and companies in the country, including Macy's, Nickelodeon, Pixar, A&E, Levi's, and Old Navy. The agency represents both union and nonunion clients, priding itself on nurturing talent and developing authentic relationships with every single person on its roster.
Submit to MDT directly on its website.
NYLO Model + Talent Agency Inc.

Walnut Creek
This full-service SAG-AFTRA–franchised agency represents talent of all ages across all mediums—whether you're in need of an agent for children in commercials, adults in industrials, or teens in TV and film. Located just outside of San Francisco, NYLO has a sterling reputation up and down the state, as well as nationally. The agency will always work with the client's individual needs to attain success, whatever it means to them.
NYLO has two different submission forms: one for adults and another for children.
Stars, the Agency
San Francisco
Stars is regarded as one of the most reputable talent agencies on the West Coast. It's also forged relationships across the country—and internationally in Europe, Asia, and Australia. Now in its 27th year, Stars offers comprehensive, specialized services for talent of all ages and gender identities, across mediums including voiceover, theater, and more. Additionally, Stars represents screenwriters (attention, multihyphenates!). The agency is state-licensed and a member of the Association of Talent Agents, which is responsible for negotiating franchise agreements with SAG-AFTRA.
You can send your materials to Stars using its submission form.
NTA Talent Agency

Los Angeles
Though it's been in operation for more than two decades, NTA Talent Agency sets itself apart thanks to its commitment to adapting alongside the constantly evolving industry. Founded by Nick Terzian in 1999, the L.A. agency has forged relationships across the country and the world. The outfit is divided into targeted divisions in order to capitalize on the strengths of every client, including commercial, theatrical, print, digital media, and celebrity endorsements. NTA has a sister agency, NTA Model Management, which focuses on fashion, beauty, fitness, and luxury modeling, as well as representing some of today's top influencers.
Submit to NTA by sending a headshot and résumé via email.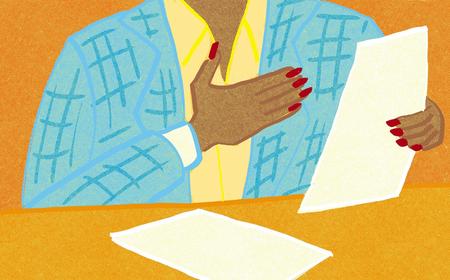 How to Get an Acting Agent
Mitchell & Associates Talent

Los Angeles
Over its more than 20 years of operation, Mitchell & Associates has become one of the leading agencies in California, New Mexico, and the broader Southwest region. With a current roster of talent that includes members of SAG-AFTRA, union-eligible talent, and non-union talent across the country, this agency submits its actors to a vast range of projects. From studio features and independent films to prestige television series like "Better Call Saul"—as well as gigs in voiceover, new media, and commercials—M&AT is committed to ensuring that its talent gets booked. The agency pays special attention to newcomers, offering hands-on guidance when it comes to navigating the ins and outs of the industry. Mitchell considers itself the best of both worlds: a top-tier agency that has never lost its boutique touch.
Fill out the agency's submission form here.

L.A. Talent Inc.

Los Angeles
Though highly reputable in the on-camera commercial space since 1987, L.A. Talent has recently expanded to television, film, and theatrical representation, quickly establishing itself as a heavy hitter across all mediums. Representing both children and adults, L.A. Talent takes pride in the diversity of its roster: from senior citizens to athletes, comedians to character actors to the next big film star, talent from all walks of life can thrive here.
Submit a headshot, résumé, and reel directly to [email protected].
Cast Images Model & Talent Agency

Sacramento
Cast Image's motto says it all: "Good work with good people." A full-service agency representing both child and adult models and actors, the outfit books its talent gigs across television, print, voiceover, film, the runway, and more. Cast has deep roots in Sacramento, investing deeply in the community. While the agency helps its clients book work across the state and country, it also takes special pride in servicing Sacramento residents and luring new clients to the city; Cast also donates 5% of its annual profits to various charities in the community.
Cast is always looking for both new and experienced faces; learn more about how to submit through its website.