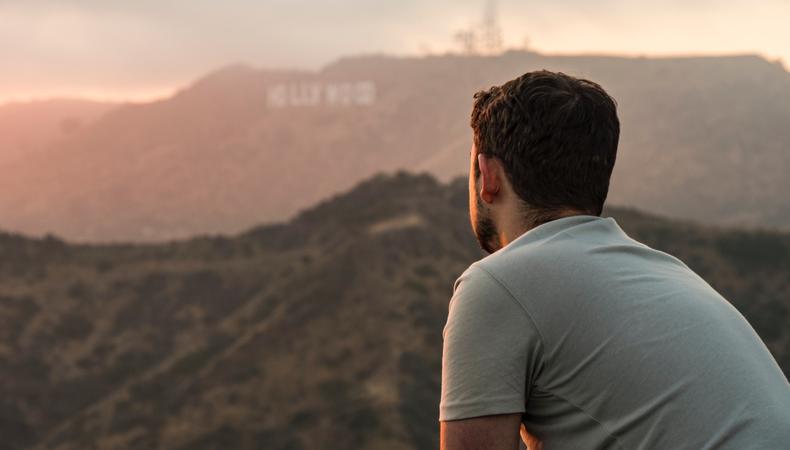 So, you love acting and dream about the day you can move to Los Angeles. But you're also a teen and know that it's not as simple as packing up your bedroom and flying west. If you're serious about pursuing a professional acting career in Hollywood right after high school—or as soon as possible!—here are a few things you need to know and do before making the move.
1. Study the craft.
Even if you're in a small town, far from any major entertainment markets or acting classes, chances are there's a community theater nearby or a class you could take at school. Or find an acting class online or a reputable acting teacher who offers Skype sessions. Sign up for anything you can and audition for shows in your town, no matter how small they seem.
If nothing else, grab your phone, get a group of friends together, and start filming sketches and scenes. You'll be self-taping for auditions when you get to L.A., so you might as well get comfortable filming yourself now!
The Guide to Becoming an Actor in L.A.
2. Create and share your own content.
I'm sure you're familiar with at least some of the now-superstars who got their start on YouTube. The good news is you too can share your work on the platform and other social media to help move your career forward, no matter where you're located. The key to success here is consistency: share content regularly to set yourself up as a consistent "brand" and performer.
First and foremost, though, I always recommend good training. If you feel confident in your on-camera abilities or have special skills to share, get out there and create and share your content! Having a following and a collection of clips at your disposal will only help your efforts if and when you do make your way to L.A.
3. Start practicing good money management.
Save every penny you earn. Even if it's $10 per week, every dollar counts. As an actor, it's extremely important that you learn how to manage and save your own money. If your goal is to move to Los Angeles to become a professional actor, focus on that when making decisions—both large and small—about how to spend your money.
If work as a professional actor in California, Louisiana, New York, or New Mexico before turning 18, you'll be required to set up a Coogan Account, which puts 15 percent of your earnings into a trust fund you—and only you—can access when you turn 18. However, you don't want to rely on this account alone and when you do have access to these funds, you will want to be able to invest them wisely. If you learn how to budget and save your money at an early age, these skills will benefit you throughout your career.
How to Get an Acting Agent in L.A.
4. Develop a plan with your family or a guardian.
If you plan to move to L.A. before the age of 18, you'll need to live with a parent, family member, or legal guardian who can look after and support you, so it's important to develop a plan together with that individual. For example, if your plan is to move before you finish high school, you'll want to research areas of L.A. that are affordable and have great schools.
Yes, auditions are often held during school hours; however, SAG-AFTRA has a rule that casting directors must provide after school time slots to minors who are still in school. If you book a job you may have to miss school but there are several schools in Los Angeles that are accustomed to working with actors. Do your research and find a school that looks like a good fit.
5. Consider taking the California High School Proficiency Exam.
Some minors take the CHSPE which, if passed, means that if you're at least 16 years old, you can become "legal 18" and work on film sets as an adult instead of as a minor. (You may still choose to finish high school after taking the test. In fact, I encourage you to finish.)
The CHSPE will require some study and preparation, and you don't want to wait until the last minute: order a practice book and start preparing! If you run into challenges, consider hiring a tutor.
6. Remember that it's a marathon, not a sprint.
You are at the beginning of the big adventure that is your life. It's important to remember that your work—acting—is just one part of the big picture. Should you choose to stick with it, it'll be a lifelong pursuit. Take things one day at a time, be open to learning, and enjoy the journey!
The views expressed in this article are solely that of the individual(s) providing them,
and do not necessarily reflect the opinions of Backstage or its staff.