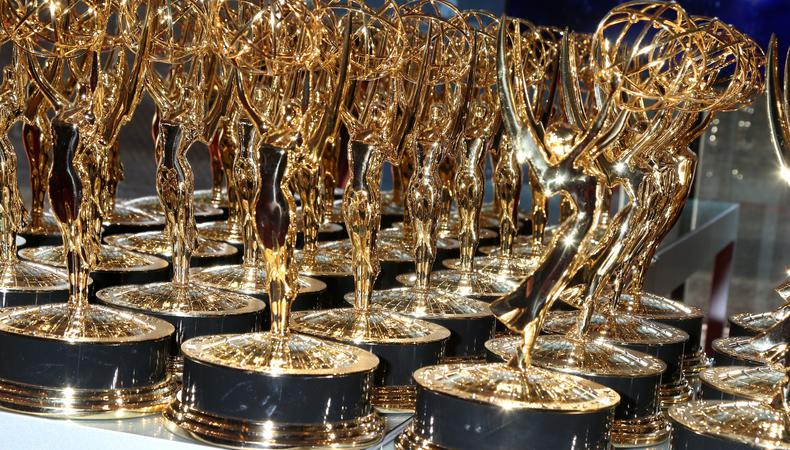 The 2020 Emmys are days away. Whether you're looking forward to host Jimmy Kimmel's jokes, seeing if your favorites win, or are still deciding who to root for, get ready by reading Backstage's coverage on this year's nominees here!
Hear from Jeremy Strong, nominated for his turn in the breakout comedy "Succession," about how acting is like tennis (and painting). Rachel Brosnahan, once again nominated for Best Actress in a Comedy Series for "The Marvelous Mrs. Maisel," talked to us about how being "utterly fucking terrified" every time she steps on set is "the dream." Similarly, Christina Applegate, nominated in the same category for "Dead to Me," spoke on never getting comfortable while working: "You can't just head down one road and say, 'This is the way it should be.' ... You've got to let all that go—and then the universe will give you more than you think you even want." (Read about all the comedy nominees here.)
READ: Best of the 2020 Emmys
On the dramatic side, four-time Emmy nominee Kerry Washington—this year for the Hulu hit "Little Fires Everywhere"—reflected on her career as one of "dreaming that anything is possible and then creating these structures wherein I could pursue those dreams with some sanity." Paul Mescal of "Normal People" discussed his natural chemistry with Daisy Edgar-Jones, and Laura Linney of "Ozark" advised, "You have to let yourself really suck in order to explore something and have it be rooted, really rooted, in good." (Get to know the rest of the drama nominees here.)
Don't know who your favorites are yet? Here's a refresher on the shows nominated for Best Drama, Comedy and Limited Series, or read Backstage's staff picks on the best Emmy-worthy moments of the year, and you might find your next binge-watch this weekend. Once you've brushed up, read key takeaways from Awards Editor Jack Smart on this year's contenders and what to expect from this year's ceremony.
And if you're hoping to score yourself an Emmy one day, take some advice from the casting directors of this year's Emmy-nominated shows, like David Rubin of "Little Fires Everywhere" and Cornelia Mareth and Maria Rölcke of "Unorthodox." "Schitt's Creek" casting director Jon Comerford advises: "Be equal parts prepared and flexible."
This year's virtual ceremony will be broadcast on ABC and streamed on Hulu+ Live TV and YouTube TV Sunday, Sept. 20.