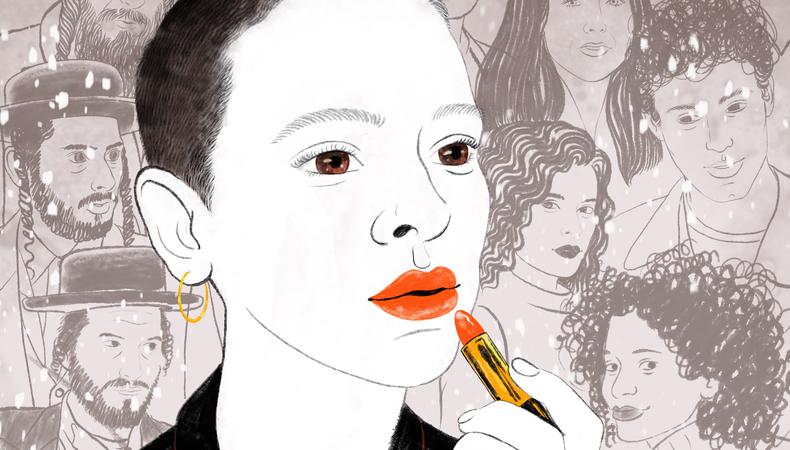 Netflix's "Unorthodox," a four-episode German-Israeli miniseries resonated around the world when it premiered in March. The story follows Esty, a Hasidic Jewish woman from the Satmar community in Brooklyn, New York, who took a chance and left the only life and family she's ever known to explore the possibilities in the outside world. Inspired by Deborah Feldman's autobiography of the same name, the show introduced viewers to elements they may have never seen before—or heard. In an effort to achieve authenticity, much of the show's dialogue is spoken in Yiddish, a language now almost exclusively used within Hasidic communities. It was unlikely the German casting team of Cornelia Mareth and Maria Rölcke was going to find a cast full of English-Yiddish bilingual actors that fit the show, so they went on a worldwide search for an ensemble that could fulfill the many requirements needed to tell an authentic story and connected with casting teams in Israel, the U.K., and beyond along the way. Ultimately Israeli actors Shira Haas and Amit Rahav served at the central couple, and the casting team shared the process with Backstage.
What to know about getting cast in a European production.
What was the casting process like for "Unorthodox"?
The first big challenge was that we wanted to find actors who really speak Yiddish. At the beginning of our research, we didn't how many different variations of Yiddish exist. Our work is usually done via databases where actors list their skills, but it was hard to find out whether they could speak Yiddish so the search was different and unusual. We started to do research and contacted agencies that work with older actors who we hoped could speak the language or know someone who can. We contacted all Jewish theaters in German-speaking countries, we asked Jewish communities in Germany, Austria, and Switzerland, we called the drama schools, we approached film productions that produced films with Yiddish-speaking actors. We left no stone unturned. We then had a very, very large number of actors of all ages and genders prepare voice tests in Yiddish so that we could guarantee the authenticity of the language. We learned that there are many different dialects in the Yiddish language. For this reason, too, the voice samples were then evaluated by an expert, and only afterward casting invitations were organized. It was a long and intensive research process and an exhausting but fulfilling job.
I know the leads came from Israel, where else did you search and how did you conduct that search?
It was particularly important for the project that several casting directors from different countries were looking for the main roles. The incredibly large linguistic and playful requirements made it necessary to search so intensely and in many countries. On the one hand, it was about depicting aesthetically different time periods and living environments, on the other hand it was also about turning the special and strong main characters into personalities. Both the Hasidic microcosm in Williamsburg and life in hip Berlin challenged us equally. Where we find and cast which roles has always been an open process. It was not clear whether we would find what we were looking for in Germany.
What were auditions like?
We talked a lot to each other, exchanged ideas, and illustrated and traced roles. There were very intensive discussions with the favorites, with the director and the producers, in order to be able to determine beyond the acting whether both sides work well together and are the best option for the respective role. A lot of e-castings and live castings for different roles were the basis for this.
What CDs look for in a self-tape.
What kind of research went into the process?
Of course, we read Deborah Feldman's autobiographical book. And of course we tried to anticipate the many controversial debates surrounding the book and the Hasidic Satmar community. Immersing ourselves in the world of Satmar, which was originally founded around the turn of the century and rebuilt after the Shoah in Brooklyn, was of course also associated with a lot of new things for us. We had to immerse ourselves in the Orthodox world in Williamsburg for the casting. That was important, also, in order to understand the inner-religious and inner-Orthodox arguments and ambivalences and ultimately to be able to show them in the cast. Under no circumstances did we want to use the general clichés and we wanted to still draw an authentic picture. That was one of the main difficulties.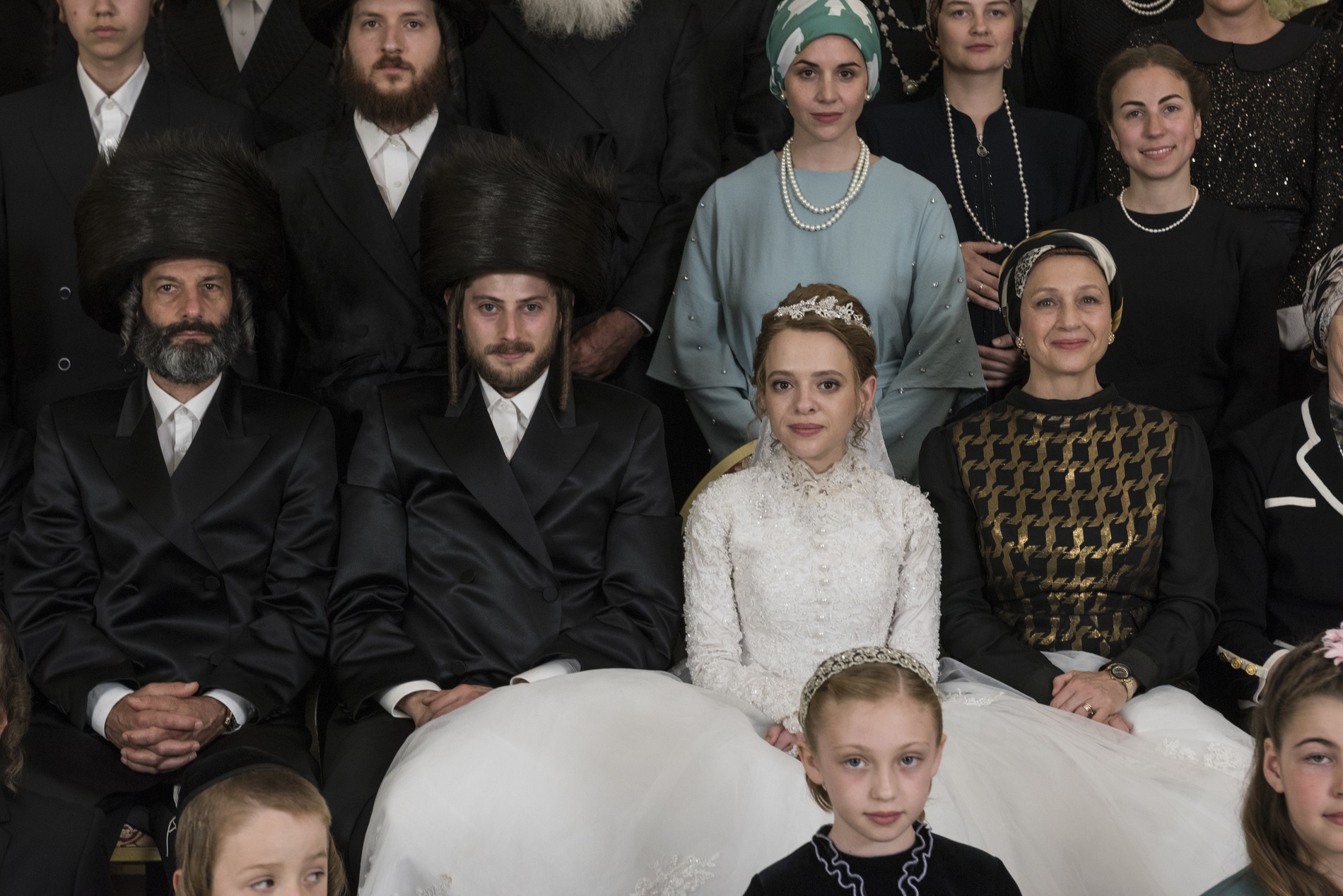 The show depicts a very insular community in which outsiders are not always welcome, how did that affect how you approached casting the show?
With director Maria Schrader we had a partner at our side who had made films in Israel before "Unorthodox" and is familiar with Jewish history. The sensitivity and understanding for people from a Jewish community was given. And with our suggestions for the roles, we brought the few actors in front of the camera who could speak Yiddish and, above all, very good English. Our line-up work was primarily about finding the right actors in addition to language skills, who bring the right temperature and empathy for these special roles with their special skill.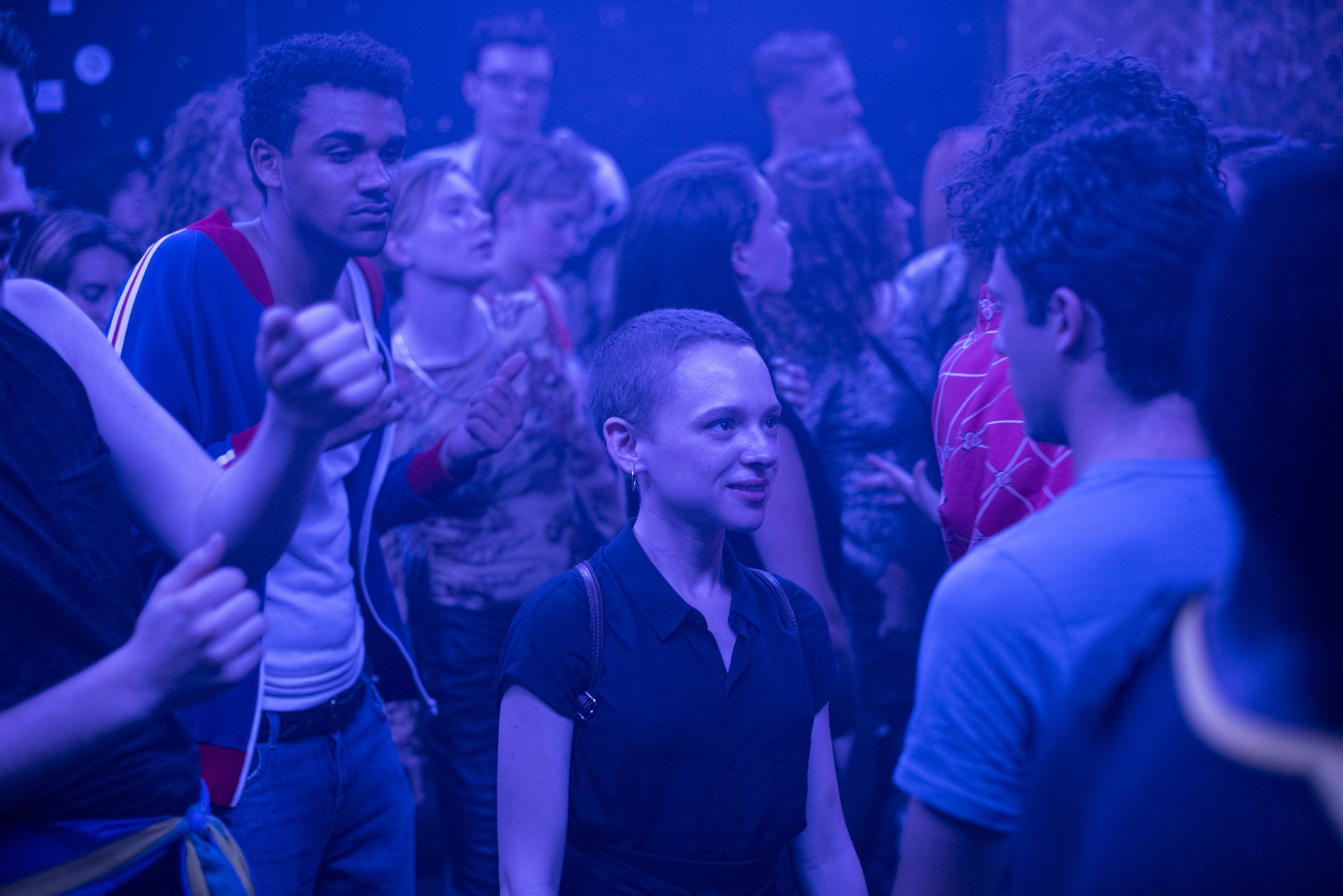 The casts of the two cities are such a contrast, how did that factor into the way you chose the students in Berlin?
In some interviews it was precisely this extreme difference between the two "worlds," the ultra-Orthodox, rule-and-forbidden way of life and the free, liberal life in today's Berlin that was criticized. Admittedly, it was a balancing act to draw these two views without exaggerating or overestimating them. Our main character, Esty, arrives in Berlin as if fallen out of time, from a life in which everything was too narrow and dark for her to the summer of Berlin! This contrast had to be told on film. We wanted to show diversity and the possibility of a life that was previously hidden and forbidden, and we wanted to tell that young people are allowed to live, study, and be independent of their origins, beliefs, sexual attitudes. In the casting process, we were looking for young actors from Berlin who bring a certain lightness and a self-image from their own history to embody these young students at an international music school.
How did knowing this show would be released internationally affect casting, if at all?
We honestly do not differentiate in which format we work for, but devote ourselves fully to the story and the characters. The most important thing for us is always to break through the expected. Ultimately, the international approach to the series also benefited our cast: because of worldwide publication, we didn't have to stick to a certain ingrained viewing habit and could suggest very authentically and courageously.
How to get over audition nerves.
What made this job different for you?
We had the feeling of participating in a very special project right from the start. We encountered great openness and an incredible level of commitment from everyone involved. The great and incredible effort of all departments to work authentically down to the smallest details was extremely fascinating to us. The enthusiasm and passion that were felt everywhere in this work also inspired us. In addition, all the actors with whom we started talking about were so enthusiastic about the project that we wanted to grow beyond ourselves.
What can an actor do in an audition that will make them memorable to you?
We have noticed that actors often have concerns about surprising and bravely interpreting a role in casting. It is an important moment, it has to be remembered by those who are involved, and therefore you should bring in all your skills and spectrum, take your time and space, and also ask questions about the background of a story. A basic requirement is, of course, good preparation for the project.
What don't actors know or realize about what you do?
Unfortunately, there is a misunderstanding that casting directors have a lot of power and are unapproachable. We rely on good actors to do good work ourselves. We need input from them and, if it goes well, we look forward to a great job together.