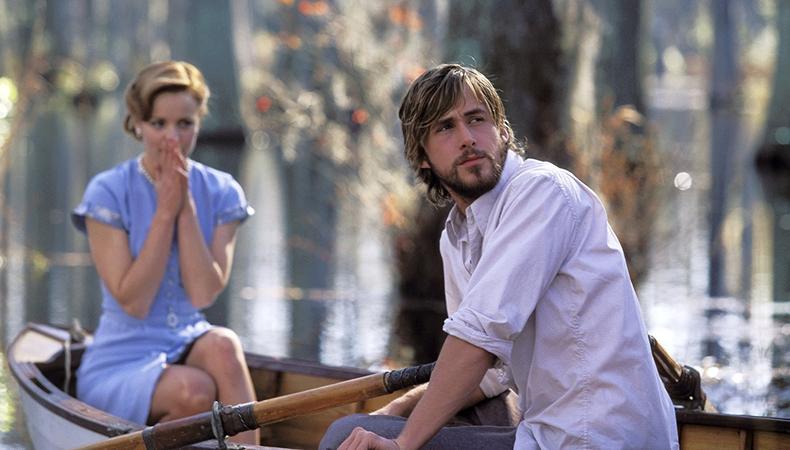 On Broadway and beyond, a curtain can rise as quickly as it can fall; a star can be swapped as easily as Bernie Telsey can say, "That's enough." Theater is the beating heart of New York show business and, if you want to make it here, it's crucial you're up to date on incoming projects, latest castings, and other industry news. Don't worry, Broadway baby, Backstage has your back. Every week, we're rounding up the can't-miss stories no thespian should live without, so you can focus on important matters like hitting your high C. Curtain up and light those lights!
If you're a bird, I'm a bird.
Lovers of dramatic romance, rejoice. "The Notebook," the best-selling Nicholas Sparks novel-turned-film is heading to the stage, with a fittingly swoon-worthy creative team. Singer-songwriter Ingrid Michaelson (who appeared on Broadway herself in "Great Comet") is on board to develop the musical along with Bekah Brunstetter, a supervising producer on NBC's "This Is Us." Veteran producers Kevin McCollum and Kurt Deutsch are attached, in association with Sparks himself. Additional creative team members, a production timeline, and casting are to come.
"Almost Famous" is almost to the stage.
Another movie-to-stage adaptation in the works is "Almost Famous," and it may be closer than you think. The musical, by Tony winner Tom Kitt and the film's Oscar-winning screenwriter Cameron Crowe, will receive a developmental lab this spring in New York City. Jeremy Herrin will helm the month-long production, with casting slated to begin shortly.
Broadway is going to miss 2018.
Depending on who you ask, 2018 wasn't exactly a banner year unless you were a producer of a Broadway show, in which case, the year was your best ever. The calendar year concluded with a total box office intake of $1.8 billion, easily beating the previous record (2017 came in just over $1.6 billion). The increase can, of course, be attributed slightly to year-over-year inflation, but also to money makers like "Harry Potter and the Cursed Child," "Springsteen on Broadway," and the continued juggernaut that is "Hamilton."
Get a glimpse of Welles' last days.
"Maverick," a new play about the final days of the life of Orson Welles, is heading Off-Broadway. Co-written by television producer Frank Beacham (who collaborated with Welles) and George Demas, the piece is told through a series of flashbacks up to Welles' death in 1985. Performances begin at The Connelly Theater Feb. 6, under the co-direction of Demas and David Elliott. The limited engagement will run through March 2.
A new Nala comes to town.
Syndee Winters, a Broadway veteran of shows including "Pippin" and "Hamilton," has joined the cast of the long-running hit "The Lion King." Stepping into the role of Nala, Winters joins an ensemble led by Bradley Gibson, Stephen Taylor, and Stephen Carlile.