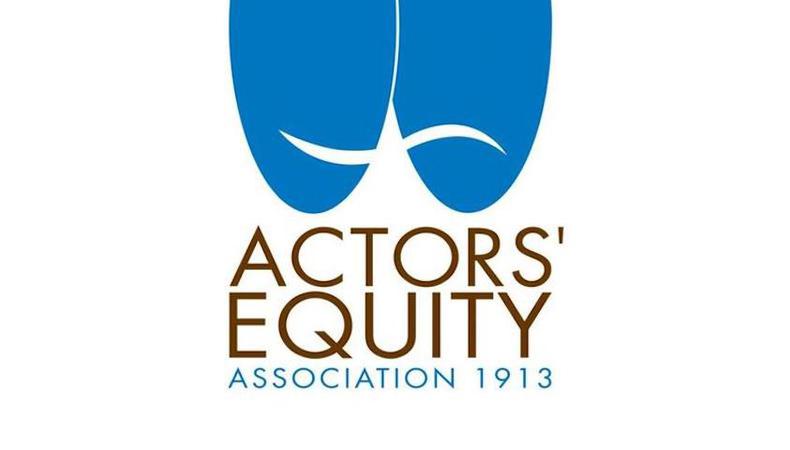 In May of this year, actor-singer-activist Kate Shindle became the newly elected president of Actors' Equity Association. A former Miss America known for her performances in Broadway's "Jekyll & Hyde" and "Legally Blonde," Shindle leads Equity while continuing to work as an actor herself, making her more than qualified for the job.
What's it like being president of Actors' Equity?
It is tremendously challenging in all the ways that I like to be challenged. What a lot of people don't process about Equity, although they know it intellectually, is how much what happens [there] affects our everyday lives. What I want to do is increase member engagement; get our members on Broadway, on tours, to learn to come to Equity first—because that's our primary community, not just for enforcement but also for information.
What can we expect from Equity in the near future?
We're making sure we're keeping up with technology. We're currently in the process of designing a system that will allow our members to sign up online for chorus calls and EPAs, which is long overdue. I can sign up on my phone for any yoga class in the city, why can't our members nationwide have access to those calls?
There's something sexy, maybe, when you first get to New York, about standing out on the street at 5 in the morning. But after a few years, you go, Why can't I do this from my house? I do everything else from my house.
What should actors think about when considering joining Equity?
The official line that comes out of the union is always going to be "Join the union." But realistically and anecdotally, there are always going to be actors who would rather wait a little bit and work some more before they get their card. We're talking a lot at Equity right now about gender parity, because I had no idea but apparently there are plenty of small theaters that unofficially reserve their Equity contracts for men. Young women, they only hire non-Equity. I'm very glad to know that. I'm not sure how to deal with it because we can't give employers quotas, but it's definitely something we should be having a conversation about, because the fastest way to discourage young women from joining the union is for them to see there's no work available in their area if they're a member.
What other changes do you hope to enact?
If there's one thing that seems to keep coming up, it's that our members understand and appreciate the complex version of things, not just the watered down, simplified versions. For example, there was a lot of concern about touring last year. A lot of our members, especially our younger members, got really riled up. I remember walking into the town hall meeting at the Hyatt and people practically came in with pitchforks. But then our staff member Russell Lehrer got up and started to explain the economics of producing a tour, guarantees, trucking costs. When they got that full picture you could feel the air in the room change, because they understood it better. The union can take one of two approaches: It could say, "Carry the card and do what we tell you to do because we know better," or "We are not your parents, we are your peers." We are also working actors and we're trying to do the best we can for the greatest number of people.
Is it important for actors to be activists?
Everyone's got different priorities; we're all trying to cobble together a living. But for me as an artist, seeing the way people live who have a lot more on their plate than many of us do reminds us that there's more to life than our next orange juice commercial audition.
What advice would you give early-career actors?
Exactly what everybody told me: Figure out what's unique about you and be that. But I didn't fully understand how to do that until about a year ago! I knew I was different; I didn't go to a conservatory, I had a liberal arts bachelor of science [degree] in theater. Northwestern approaches theater a little differently, so while I didn't feel like I came out of a factory, I also didn't know some things about playing your type. That's something I would tell young actors: Know what your type is and understand how to play that. For years I felt like I was emotionally in the midst of ingénue land, but that's not what people were getting on the other side of the audition table.
Any other practical advice?
It's not whom you know in terms of the way people always say. It's not that I've ever gotten hired for a job at a cocktail party. My best friend and I were doing a cabaret at Don't Tell Mama. There was this song that Larry O'Keefe had written that we thought was hilarious. We got in touch with Larry and asked if we could sing it, and he actually came to the cabaret. And then when "Legally Blonde" came along, they asked me to do the reading, then the second reading, then the workshop, and then Broadway. There are lots of ways to get work, but I don't know if I would've been part of "Legally Blonde" if we hadn't contacted that specific writer about that specific song.
The other thing is, be nice. I know that sounds kind of simplistic, but I know people who never stop working because they're great to have around. And people who are really talented but nobody wants to be bothered…. I remember hearing once an actor had been told to act like a star by her agents. And boy did she! In general it's so hard to make shows, especially musicals, that one collaborator can bring down the whole thing. It's kind of a miracle that shows ever get to Broadway! So don't be the one who is the liability, because it's so much easier to just be a team player and work to the benefit of the show.