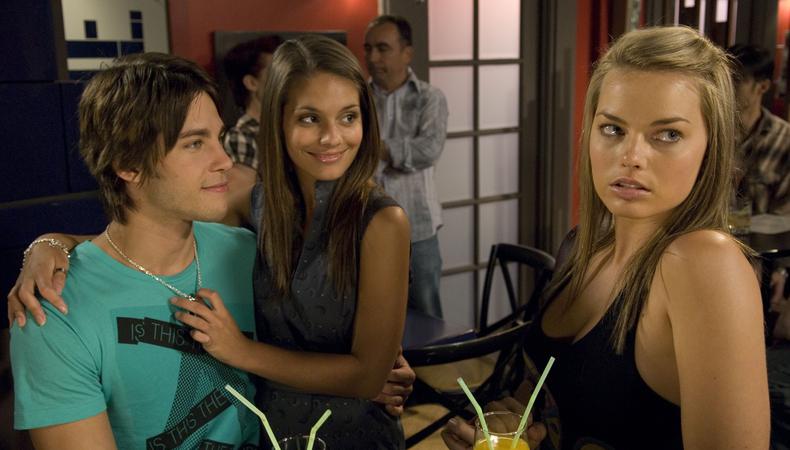 The decision to set forth on the path of acting is a big one—that's especially so while still a child. That said, it can also be the most incredible and rewarding adventure for those with the desire and tenacity, and one definitely made easier with an agent along for the ride.
While agents will always fulfill certain roles and responsibilities (read more here), their roles are inevitably slightly more nuanced when working with kids during such formative years, and this awareness will be a quality the best display.
Before we dive into four agencies around the country that tick the boxes, there are a few points worth highlighting to ensure you and/or your young one are kept safe and well-informed during your search.
Australian actors tend to eventually be co-represented both in Australia and internationally (e.g. have a U.S. manager or agent as well as their Aussie rep). This mightn't be on the cards for you or your child just yet, but can be a beneficial thing to keep in mind for the long term. Most (respectable) Aussie agents will already have these connections in place.





Unlike

Los Angeles

or

New York

, exclusive "child actor agencies" (with a solid track record, at least) aren't all that common Down Under. In our list below, for instance, we've focused on agencies that although represent both adults and children, have displayed particularly noteworthy results with their under 18s.





If you'd instead prefer to target solely child-focused agencies, be clear on the type of work you're after. Many tend to represent children as actors

and

models, which may or may not be the best fit.





It's also common to see registration or joining fees listed for many of these kid-centric companies. Typically, agencies should

not

be charging a fee to join—their payday comes when you (or your child) book work. It is also illegal in NSW and QLD. These dues are often cited as payment for photoshoots and workshops, and while may be the case, should raise a red flag at the very least. In this event, it would be wise to speak to MEAA (see below) or ask around your network.



Finally, it's still absolutely worth checking out our companion guide to the Aussie "Big Six". Though these agencies tend to focus on more experienced actors with some momentum already behind them (think everyone from Cate Blanchett to Ben Mendelsohn to Katherine Langford), you never know, you or your little one might be exactly what they're looking for, and what a way to start!
Breakdown: Melbourne office; 3 agents, 111 clients (kids and adults).
Notable clients: Angourie Rice ("Spider-Man: Homecoming"), Emily Browning ("A Series of Unfortunate Events"), Nicholas Hamilton ("IT")
Submission policy: Direct email submission with a headshot, CV, and showreel (if applicable) attached. An interview or audition will then be requested if the agency wish to take an actor's application further.
Established in 2002, company director Catherine Poulton channeled her working background in casting and representation across Australia and the U.K. into her own agency. Now supported by agents Cameron Hooper and Julia Dawson, CPM has forged strong ties with the U.S. industry and cemented themselves as a prominent player in our local field.
From her experience with their successful younger clients, Poulton says, "balancing schooling or studies with these demands is extremely difficult, so only apply if you are extremely dedicated and hard-working, with supportive parents."
Breakdown: Perth office; 3 agents, 168 clients (kids and adults).
Notable clients: Daisy Axon ("H is for Happiness"), Shannon Berry ("The Wilds"), Tyroe Muhafidin ("The Lord of the Rings")
Submission policy: Direct email submission for one of two streams: Professional Acting (for those with an existing body of work), or Development and Commercial Acting (for those just starting out). Attach a headshot (or clear photo), CV, and a filmed audition piece.
While a relatively new addition to the field, Filmbites has made an impressive mark since launching just over ten years ago. Helmed by senior agent Hallie McKeig, and assisted by Jessica Hegarty and Daisy Benson, FTA are most likely your best bet on the West Coast—though their clients work both nationally and around the globe. Uniquely, Filmbites also offer younger actors a clearer pathway to representation and working professionally through their film school, Filmbites Screen Academy. Here, young actors can hone their craft mentored by a range of industry leaders, and—if showing promise—can be directly invited to join their books. The track record of this system is notable.
Breakdown: Sydney office; 4 agents, 119 clients (kids and adults).
Notable clients: Charlotte Stent ("Bluey"), Chloe De Los Santos ("Tidelands"), Oliver De Los Santos ("Punky Brewster")
Submission policy: Direct email submission with a headshot, CV, and showreel (featuring Australian and American clips) attached.
Like CPM, Gilchrist Management opened its doors in 2002 and has since enjoyed a reputation for being a strong boutique agency option in Australia. The team is comprised of owner, Charmaine Gilchrist, agents Jayke Gilchrist and Lauren McKenzie, and L.A.-based assistant, Tracy Gilchrist.
Gilchrist Management boast being on call "7 days a week," and their genuine dedication to and love for their roster of actors is very apparent (as just a quick scroll through their Facebook or Instagram will prove). This network of support no doubt largely accounts for their ongoing success with under 18s, and may be exactly what you're looking for in the early days.
Breakdown: Sydney office; 4 agents, 160 clients (kids and adults).
Notable clients: Diesel La Torraca ("Ginny & Georgia"), Ed Oxenbould ("The Visit"), Noah Wiseman ("The Babadook")
Submission policy: Direct email submission with a headshot, CV, and showreel (if applicable) attached.
Founded in 2003, Sophie Jermyn Management has been home to a diverse, constantly working array of talent. With a popular voiceover branch in Sophie Jermyn Voices, you'll find yourself either seeing or hearing SJM artists frequently.
The team of four agents, Sophie Jermyn, Amanda Knight, Emma Cowan, and Rebecca Coleman-Smith, strive to represent their actors with a highly personalised approach, and this is reflected in the diversity of work their clients take on. If you or your young one like the idea of working across the range of performance mediums (e.g. stage, screen, voiceover etc.), SJM is definitely one to check out.

For further information and guidance, we'd highly recommend visiting the Media, Entertainment & Arts Alliance (MEAA) website. Here, you can search for agents in your area on the resources page (lists updated regularly), speak to a representative, and read relevant state legislation guidelines and sample questions deemed worth asking in your interactions and interviews.