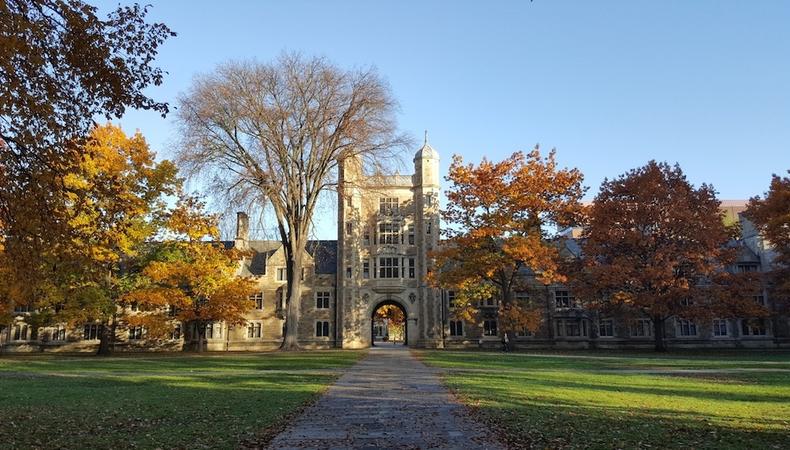 As part two in my series that explores the different modalities of some of the most popular college musical theater programs, I had a conversation with Vincent Cardinal (left), the new department chair at the University of Michigan's Department of Musical Theatre, and Mark Madama (right), longtime associate professor of musical theater.
How does Michigan train young musical theater artists?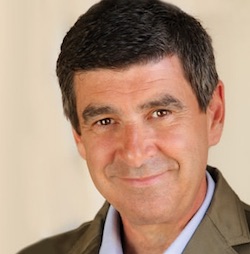 Michigan trains in all three disciplines to get graduates ready for a career. We do this by teaching how to work within the musical theater community to achieve a professional career, and what will be asked of them as professionals. We also instruct how to navigate within the professional industry.
Any specific training techniques you can share?
Our curriculum is designed to become more and more flexible as each student progresses and discovers his or her areas of strength and areas of challenge. Initially, we emphasize music and dance, then quickly add acting, so that by the end of the Sophomore year students have, at least, a solid foundation in all three areas of performance with certain areas emerging as unique strengths. At the end of the sophomore year, each student goes through a stringent progress evaluation where the plan for the next two years is discussed and they determine their unique curriculum areas of focus.
Our hope is that each student completes his or her degree with a toolbox of techniques for performance. With a wide variety of techniques in the toolbox, the student will be able to approach a range of challenges. We are not dogmatic about our approaches but do expect students to know the foundations and history of the techniques they choose [to] employ in preparation and performance.
What makes Michigan unique from other MT training programs?
The University of Michigan is a Big 10 university. Students embrace all that comes with that, not just sports but the entire liberal arts component is a big focus. Students must keep up the high standard at a university where academics are important. U Mich believes that working actors are smart, well-educated actors who have a well-rounded education. The musical theater faculty has stayed together for such a long time. We all believe in what we do.
How would you describe a Michigan musical theater grad?
Intelligent, well trained, well versed in the business. A well-rounded, caring person.
Our graduates are smart about the industry and understand how to audition as professionals. Graduates appreciate being related to as individuals who do not fit into a mold. We don't try to make them into a "Michigan graduate." Our musical theater grads are resourceful about finding work in the industry and have much success as their careers have morphed into other related careers like television, films, and as producers, choreographers, casting directors and even composers, like Oscar winners Pasek and Paul. We don't stress that grads can only work as performers. We actually encourage other related interest and talents.
And U Mich alums are legendary. The grads are jokingly nicknamed the "Michigan Mafia" because of the creation of such a strong alumni family. Much like Harvard Law, there is a support system when you get out to carry through the rest of your life. The U Mich support system now is so much larger because it encompasses all facets of the business.
READ: How to Choose & Apply to an Acting College Program
How do you explain the popularity of the musical theater BFA?
It started with "High School Musical," YouTube and then "Glee." From "Glee," it transitioned to "American Idol," "So You Think You Can Dance," and other reality celebrity competition shows. Now it is "cool" to do musical theater. Students are enthusiastic about getting a degree in the thing they love and have a passion for. A musical theater degree is almost the hardest degree to pursue because of all three disciplines. It is almost like getting three degrees. One in acting, one in dance, one in singing. There used to be a limited amount of work for musical theater performers, but now MTers are being looked at in all kinds of roles.
How do you keep your MT training relevant?
Graduates come back, keeping faculty and students [up to date] on requirements and teach master classes on campus. They bring stories and anecdotes from Broadway auditions. We have just hired two new voice faculty to address the new and changing needs for vocal training.
University of Michigan professors continue to work professionally, which keeps them reporting from the front with a fresh understanding of the industry as it is today. Additionally, our professors continue studying, taking workshops, and achieving certifications in areas that keep them at the forefront of the most current thinking, science, and aesthetics. Our generous alumni also continuously return to our studios to offer master classes, labs, Q&As and valuable insights about life as performing artists. UMich students are very bright and bring their fresh perspectives and ingenious questions to our work. Finally, although it sounds like a no-brainer, our professors and our students see a lot of theater and readings in New York, London, regionally, and at our peer institutions.
The views expressed in this article are solely that of the individual(s) providing them,
and do not necessarily reflect the opinions of Backstage or its staff.