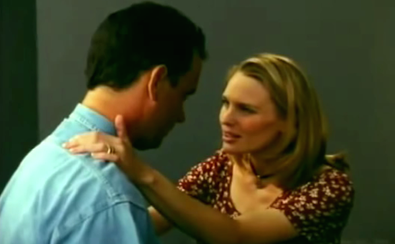 What's the first thing you think of when you think "Forrest Gump?" Maybe one of its memorable lines? "My momma always said, 'Life was like a box of chocolates. You never know what you're gonna get,' " or "Run, Forrest! Run!"
Or maybe you just think of the film as a whole, and the wonderful performances it gave us. As one of the most iconic films of all time, and the 1995 best picture winner, "Forrest Gump" provided some incredible acting. Tom Hanks, Robin Wright, Sally Field, and a teeny tiny Haley Joel Osment among others—the talent in "Forrest Gump" is exemplary.
Below, we get to see Hanks, Wright, and others doing scenes from the film, presumably before those final casting decisions were made—the decisions that changed their careers and cinematic history!
Want to see more? Check out "9 Great Actors' Audition Tapes!"