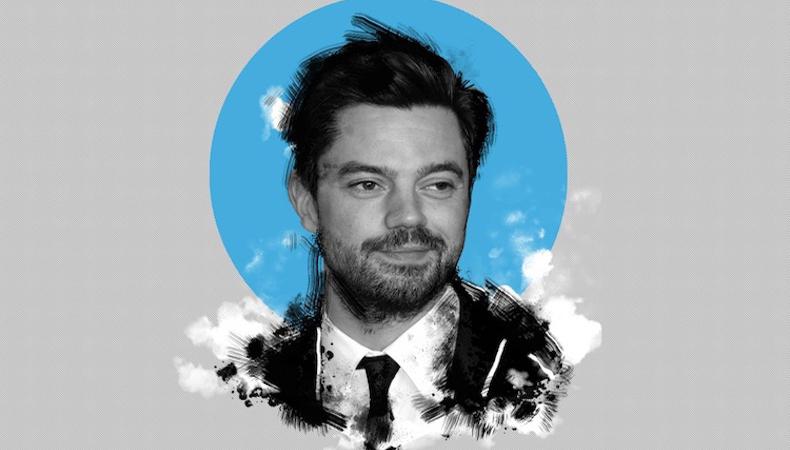 Dominic Cooper is ready to continue his search for God. As Jesse Custer, the Texan holy man at the center of AMC's "Preacher," Cooper trades his British tones for a Southern drawl and builds on his action work skills, following roles in the stunt-dominated "Captain America: The First Avenger" and "Agent Carter." Here, Cooper talks with Backstage on how to keep a comic-inspired series grounded in reality.
What has your latest role on "Preacher" added to your acting skills?
Nothing. [Laughs] It certainly wasn't something I would immediately put myself up for the casting of. I wasn't going, "Oh, yeah, a Texan preacher. That's me." Working out where he's from, his beliefs—and on top of that, to get the humor along with the strength of him. Making it realistic that he's capable of killing and, at the same time, he's a loving man. It's a mix of all those things that make him a fun character to play. On top of that, the stunt stuff has been massive. It's not like a Marvel film that I've worked on before where you get ample amounts of time—and necessary time, in many ways. We don't have that. Sometimes we're shooting 54 pages in eight days. When you add stunts to that, it's a lot to achieve.
Speaking of stunts, what other special skills do you have on your résumé?
I hadn't done a Texan accent before. What I discovered is it has more to do with your intonation and your tempo. The Rs are very different from the way I say them.
I read that for your "Preacher" audition, you told a story from the night before. Was that a part of your game plan? How do you typically prepare?
It's funny that something very odd had happened the night before. They saw something in the way I told the story that was appealing to what they wanted this character to be. Auditions are all different. Sometimes we're just recording stuff in our room and hoping for the best, which is awful because they don't get a sense of who you are. You prepare as much as you can, you learn who the character is, and you go in and you show them. Most of the time, they know the moment you walk in the door that's the person they want in their film or the person they want to be seen on camera. You can sense that more often than not.
What advice would you give your younger self?
It's really hard, because you were what you were and you did what you did. You didn't have any other information and you were young and you were thrown into a strange environment. I was completely clueless. It was vast and extraordinarily exciting. I suppose maybe I could've done some of the auditions differently, spent more time realizing how important some of the opportunities that were laid in front of me [were] that I didn't take as seriously as I should have.
How was getting back into character for Season 3?
[Each season has] been so different. It often feels like you're working on different shows sometimes. It's funny, because you get back into that costume—especially him, I've been wearing the same thing for three years. [And] each week, you're confronted with something very new, very bold—new characters coming to life.
Does it get difficult to maintain humanity given the extraordinary situations your character encounters?
That's what I really enjoy about the show. You have to play out the reality of each situation, however far-fetched and ludicrous it becomes. That makes the show interesting, as well as comic. It allows the ludicrous to unfold because you're emotionally connected and embedded in reality. Then you're ready for the comedy and you're excited by the lunacy of it. [The writers] managed to navigate the right sense and temperature from the original. Working with an incredible mind [comic creator Garth Ennis] and very unusual source material and making that palatable for a TV audience.
What was your first headshot like?
I feel like I've seen it recently—it was horrible. I remember at the time having the choice of headshots and going, "That one's hideous," and being persuaded by an agent: "No, that one's great, go with that." And I should've learned a lot from that moment, being very seduced very quickly by someone else's opinion rather than my own. I had this ridiculous hairstyle with hair going over my forehead. I looked like a squashed beet. Bad, crispy hair with '80s hair gel. Possibly a touch of mousse.
Have you seen the differences in headshots between America and England?
They're totally different. The one is very gorgeous and glamorous, you look film star-y. English ones are bad; it's meant to be an honest idea of your face. We were told leaving drama school it should be how you really look naturally—ultimately, hideous. Then you go to America, and it's these beauties glancing into the lens with sparkling eyes and in color. Ours were black and white and a bit grim. America's were stunning. No wonder we didn't get any work over here at that time.
Want to work in the U.K. like Cooper? Check out Backstage's London audition listings!