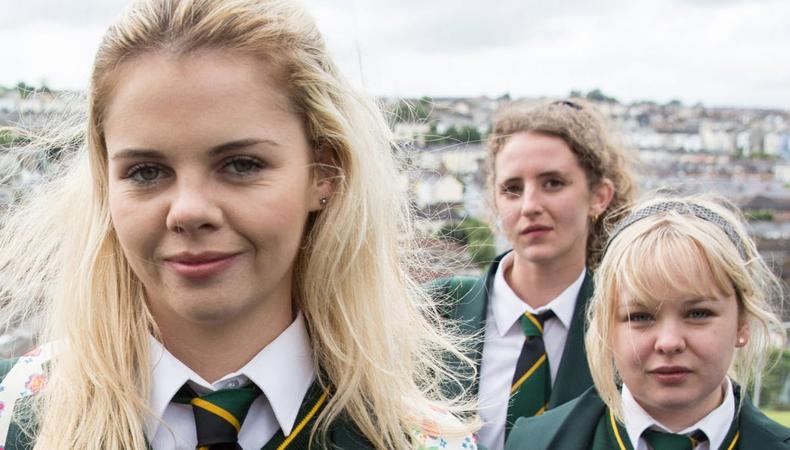 Greenlit means a project is officially a go, so all you have to do is follow these leads to stay up to date. You never know where you'll find an opportunity to land an audition!
Derry Girls 3
Derry Girls returns for a third series of Lisa McGee's darkly comic look at growing up in early 90s Northern Ireland, due to shoot this winter. Stars Saoirse-Monica Jackson, Louisa Harland, and Nicola Coughlan return as three friends nearing the end of school and taking their first steps into the world. Shooting begins in January 2020 for six more episodes for Channel 4 and casting director Carla Stronge is attached and casting now.
READ: What Is Channel 4 + Why Is It Different?
Shakespeare & Hathaway: Private Investigators 3
Daytime drama Shakespeare & Hathaway returns for a third series, following a pair of private investigators in Warwickshire and starring Mark Benton and Jo Joyner. The series for BBC One begins filming on location from September for three months. Casting directors Julia Crampsie and John Cannon are confirmed as attached and casting now.
READ: Decoded: The BBC
School's Out Forever
Post-apocalyptic thriller School's Out Forever is the first of several Rebellion Comics adaptations shooting at their new dedicated production base near Oxford. Based on the Afterblight Chronicles, the first instalment of a trilogy from Scott K. Andrews follows a 15-year-old who flees to his school as a safe haven after an apocalyptic event wipes out most of the world's population. Filming begins later this month and casting director Colin Jones is attached.
For more from Backstage UK, check out the magazine.