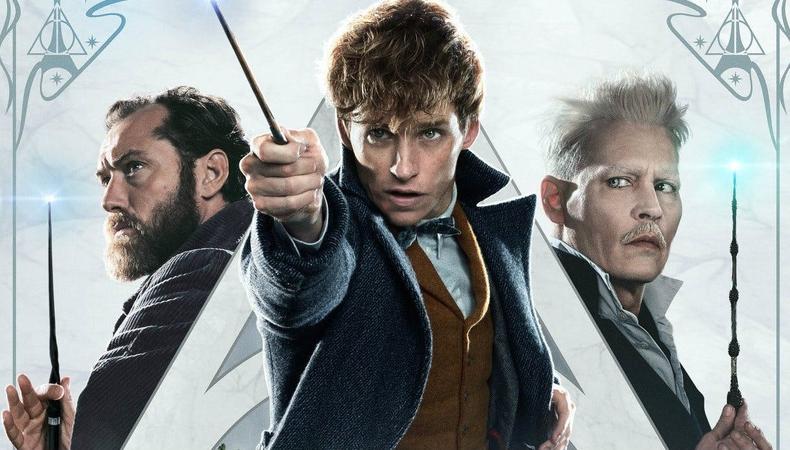 Greenlit means a project is officially a go, so all you have to do is follow these leads to stay up to date. You never know where you'll find an opportunity to land an audition!
Fantastic Beasts 3
Johnny Depp returns as Gellert Grindelwald in the third instalment of Harry Potter spin-off franchise Fantastic Beasts along with Eddie Redmayne as Newt Scamander, Katherine Waterston as Tina Goldstein, Dan Fogler as Jacob Kowalski and, of course, Jude Law as the young Albus Dumbledore. Director and longtime J.K. Rowling collaborator David Yates is also confirmed, making this film his seventh in the Harry Potter world. Filming begins in 2020 and Backstage can take an educated guess that casting director Fiona Weir will soon be confirmed as attached and casting now.
Honour
Upcoming two-part drama Honour is based on the real-life case of Banaz Mahmod, the young Londoner murdered by her own family in an "honour killing." Keeley Hawes stars as DCI Caroline Goode, the detective who pursues and cracks the case. Made for ITV in association with Hawes' company Buddy Club, Richard Laxton (Mrs Wilson) will direct and casting director Amy Hubbard is confirmed as attached and casting now. Shooting begins in September on location in London.
READ: What Is ITV and Why Does it Matter to Actors?
The Spanish Princess 2
Starz hit The Spanish Princess returns for a second series, with Charlotte Hope playing the first wife of Henry VIII, with Ruairi O'Connor as the King himself. Showrunners Emma Frost and Matthew Graham recently confirmed the next chapter of Catherine's story sees her negotiate war, politics and marriage to the most dangerous King of England. Filming begins in September and casting is by Gary Davy.
Salisbury
Two-part BBC drama Salisbury tells the true story of how a community responded to an inconceivable event, the poisoning of Sergei and Yulia Skripal in the quiet English cathedral city and the death of bystander Dawn Sturgess. Exploring how ordinary people reacted to a crisis on their doorstep, the story sees everyday heroes work to protect loved ones and strangers alike as their city becomes the focus of an unprecedented national emergency. Filming begins in October on location and casting director Julie Harkin is attached and casting now.
For more from Backstage UK, check out the magazine.