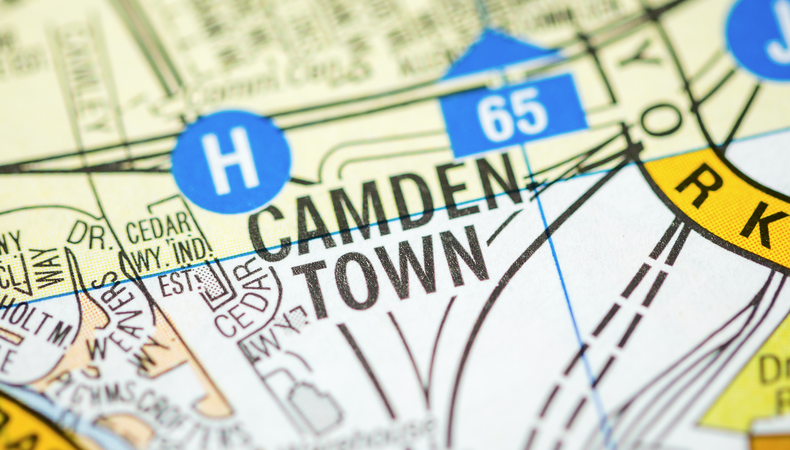 Camden Town is home to playwright Alan Bennett. His film "Lady in the Van" features an elderly woman who lived in her van on his driveway who was insanitary, eccentric and quintessentially British, not unlike Camden Town itself.
Bennet is not Camden's only impressive resident. Charles Dickens, Amy Winehouse, Sylvia Plath, and Gwen Stefani have all made a home of messy, chaotic and vibrant Camden. And while it's not cheap to live here, Camden is undeniably iconic.
Most of the action happens around the market which is one of the most visited tourist attractions in the country. A noisy conflation of goths, punks, students, and tourists, it sells clothing, jewellery, gifts, and street food and hums to the sound of indie rock.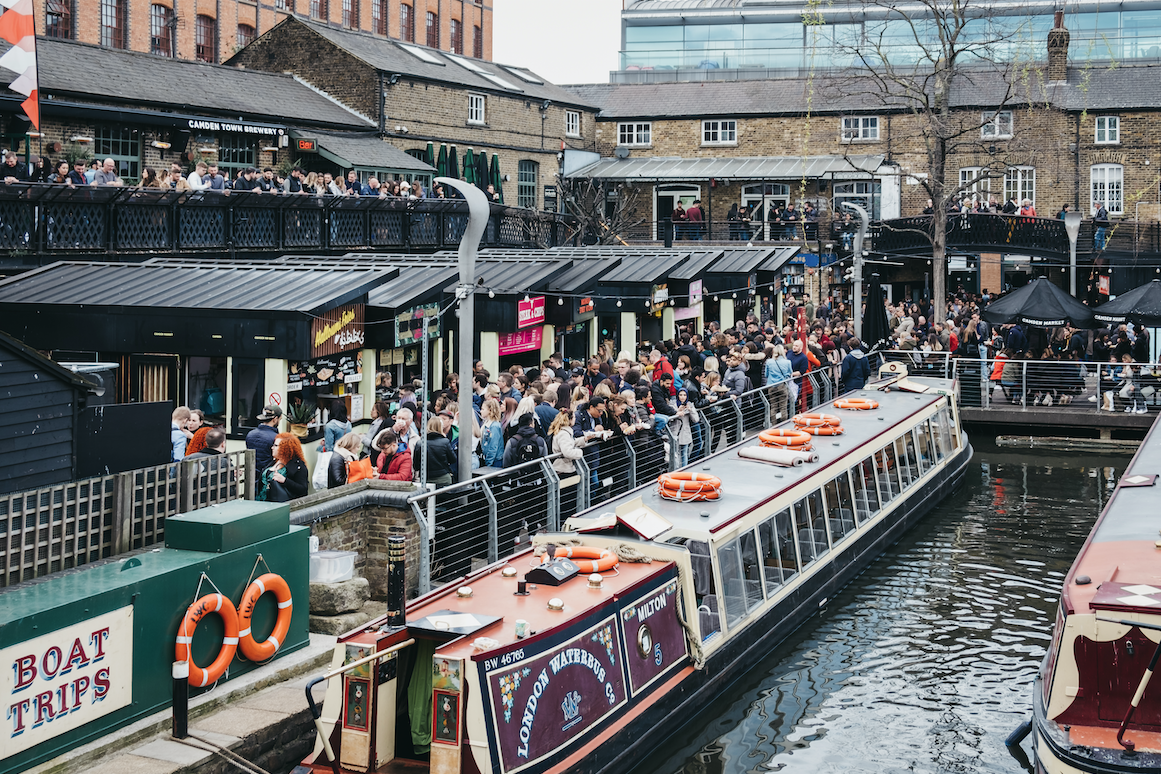 Camden has world-famous music and pub culture (Winehouse was often spotted pulling pints at the Dublin Castle) but there is plenty more culture on offer too.
Etcetera Theatre is a small theatre with a big reputation. It hosts fringe theatre, comedy, cabaret, and musical acts. Its productions have transferred to the Royal Court and the West End, and it hosts big comedy names like Simon Amstell and Al Murray. It is also a hub for the Camden Fringe and London Horror Festival.
Cecil Sharp House is England's only dedicated folk arts centre. Run by the English Folk Dance and Song Society in a glorious listed building, they have a year-round programme of folk events including courses, classes, choir, professional music performance, and lectures. Why not get your clogs on and try something really different?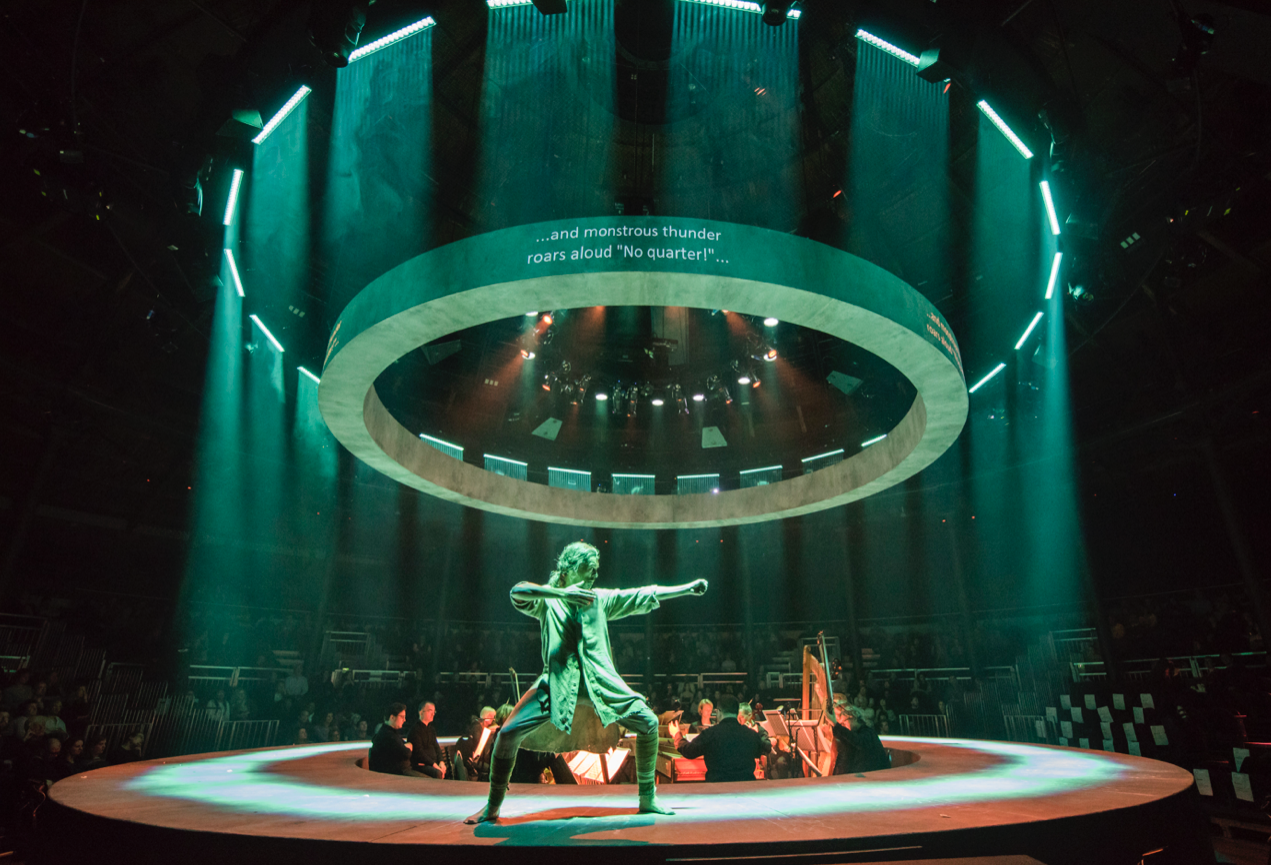 The legendary Roundhouse is a hub of creativity. In the 60s it was at the centre of theatrical avant-garde with experimental productions from Trevor Nunn, Kenneth Tynan, Steven Berkoff and Peter Brook. Their musical heritage is not bad either, with past performances from Jay-Z, Jimi Hendrix, Rolling Stones, Kasabian, and The Doors. They now have a focus on nurturing young creatives and offer plenty of opportunities for the under-25s, from poetry to film to street circus.
Live music venues in Camden town are plentiful and include the Electric Ballroom, with live bands and regular Friday and Saturday night parties; and The Underworld (rock during the week, indie disco at the weekends). Or there's the Blues Kitchen (blues, soul, funk, and rock n roll), with live bands in the week, DJs at the weekend – and not forgetting the two-for-one burgers on Mondays and £5 cocktails on Wednesdays.
The Jazz Cafe has live jazz seven nights a week plus DJs on the weekend, and there's a gallery restaurant where you can enjoy the show from a vantage point while eating or working your way through the cocktail list.
Koko has closed its doors for a year to refurbish but will reopen with six performance spaces and a radio and broadcast station.
Legendary live music pubs including Edinboro Castle, Dublin Castle, Hawley Arms, Lock Tavern, Black Heart and Camden Assembly (formerly The Barfly). The Colonel Fawcett has no live music but DJs at the weekend. They specialise in gin, do a banging Sunday lunch and host "Good Ship Comedy" on Monday nights for a fiver, which features TV comedy stars and circuit regulars.
As eating and drinking go hand in hand with culture in Camden, we've already covered a lot of this. But there is also a huge street-food culture here, centred on Camden Market and covering pretty much every conceivable cuisine.
A couple of notable eateries outside the market include Mildreds, an on-point vegetarian (and largely vegan) restaurant, with Sri Lankan curry and burgers to die for.
Then there's Bintang – a Camden institution with a reasonably priced pan-Asian menu. It's cash-only and bring-your-own-bottle. Or head to Ma Petite Jamaica – London's first Caribbean diner serving up authentic Jamaican cuisine since 1985. Try the curried goat, ackee, saltfish and dumplings, and don't overlook the rum cocktails.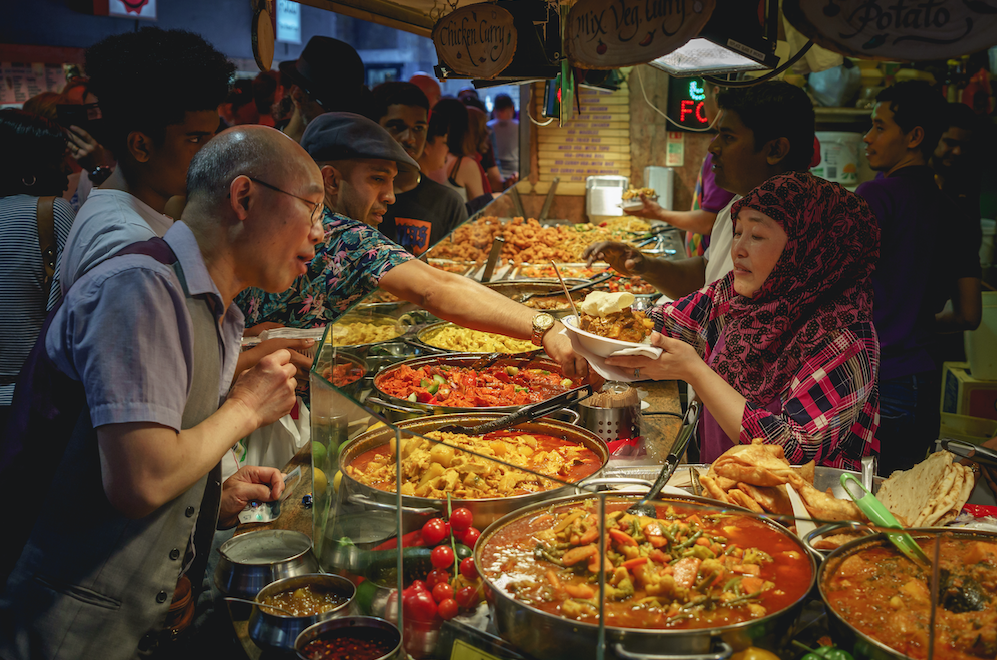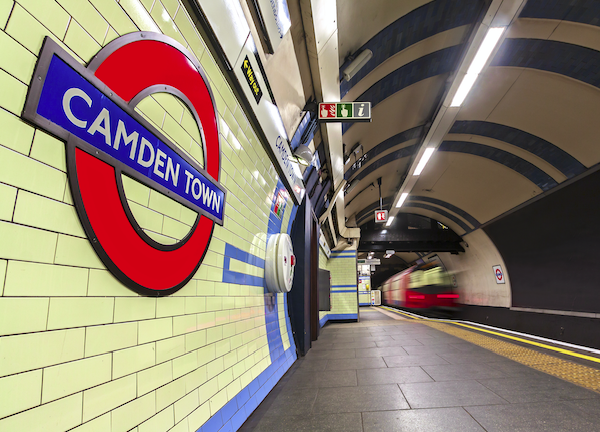 Underground: Camden Town station is on the Northern Line. Trains go north to High Barnet, Mill Hill East or Edgware and South to Morden Via Charing Cross or Bank.
Overground: Camden Road Overground sits on the North London Line stretching west to east from Richmond via Hackney Wick to Stratford.
Buses: There are buses going through Camden to all corners of London.
Regents Park is just next door to Camden, so get your sneakers on and go for a run among the ambassadors' residences. Or take advantages of one of Camden's great assets and walk along the canal towpath.
For those who prefer to take their exercise indoors, Kentish Town Sports Centre offers classes, gym, personal training and swimming. Monthly memberships start at £50.95 (£32.50 for swimming-only). And if you're based in Camden in the daytime, Fitness Mosaic offers a lunchtime membership from 11 am to 2 pm for £14.99 per month. Bargain.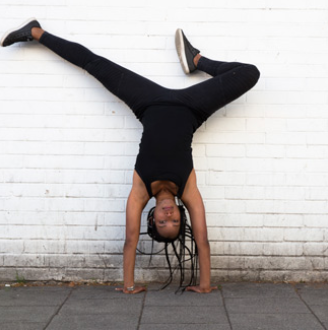 Triyoga does yoga, barre and mat pilates as well as more unusual classes such as feldenkrais, qigong and mindfulness. Introductory offer of £54 per month (after which it more than doubles). Drop in classes from £17. More Yoga has less variety but is more economical. Currently offering memberships from £32 for four sessions per month, with unlimited use for £75 per month. If you like your yoga hot Fierce Grace does unlimited classes from £39 per month and £10 drop-ins.
A place in Camden doesn't come cheap. A room in a shared house is around £160 per week. Studio flats start at around £180 per week with two-bedroom flats from around £1,400 per week.
Theatrical heritage! Musical heritage! Folk dancing! Indie rock!
Too many pigeons and tourists.
Considering other areas? Check out our Actor's London guides below:
For more from Backstage UK, check out the magazine.