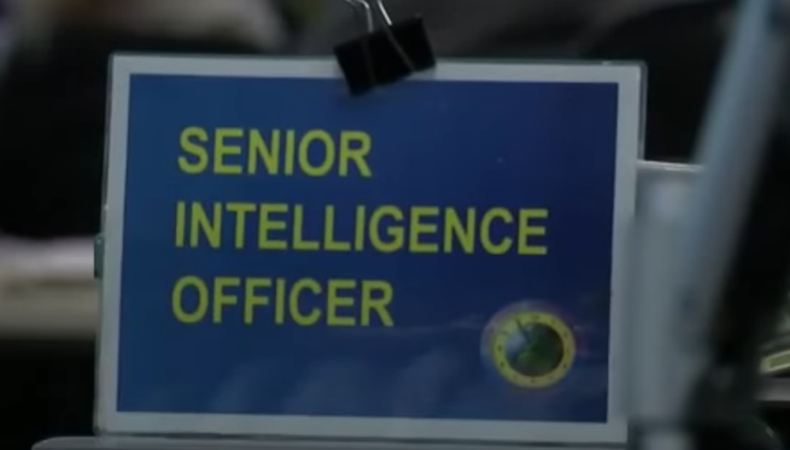 Greenlit means a project is officially a go, so all you have to do is follow these leads to stay up to date. You never know where you'll find an opportunity to land an audition!
"Official Secrets"
After halting production in 2016 for unknown reasons, Raindog Films is again lining up to shoot their feature "Official Secrets." The spy thriller is set in 2003 and centered on Katherine Gun, an officer at GCHQ who leaked a crucial email in the lead-up to the UN's vote on the Iraq war. The film previously had big names on board, including Anthony Hopkins, Paul Bettany, Harrison Ford, Martin Freeman, and Natalie Dormer as Gun. It was originally to be directed by Justin Chadwick, best known for "Mandela: Long Walk to Freedom" and "Tulip Fever" but has now switched to South African filmmaker Gavin Hood. Not much is known about any changes or additions cast, the casting director, or production, except that it's due to start shooting in the U.K. later next month.
"Mrs. Lowry and Son"
Vanessa Redgrave and Timothy Spall are to star in "Mrs. Lowry and Son," a feature telling the story of artist L.S. Lowry and his mother, Elizabeth. Oscar-winning Redgrave will play the role of Elizabeth opposite Spall as Lowry, the 20th century painter best known for his matchstick human figures within scenes of life in the industrial North. Shooting begins later this month in Manchester, U.K. and will be directed by Adrian Noble, formerly of the Royal Shakespeare Company.
"Little Drummer Girl"
The new adaptation of John Le Carre spy thriller "Little Drummer Girl" will begin filming at the start of February. Directed by Park Chan-wook ("Oldboy," "The Handmaiden," "Stoker"), it stars Florence Pugh and Alexander Skarsgard. Casting director Jina Jay is on board to attach talent.
"Les Miserables"
The BBC's new TV adaptation of "Les Miserables" will begin filming in February. The much-anticipated drama from writer Andrew Davies ("Pride and Prejudice," "War and Peace") stars Dominic West, Lily Collins, and David Oyelowo. It is shooting in Belgium and France, with casting director Peter Stern filling out the rest of the talent roster, which already has additional names attached.
"World on Fire"
BBC One's epic seven-part series "World On Fire" is gearing up for its shoot. Announced last year, writer Peter Bowker ("Desperate Romantics") hopes it will tell the human stories within the big historical events of World War II. Shooting is set to begin in May in locations in the U.K. and around Europe. Casting information is not available yet.
Check out Backstage's London audition listings!