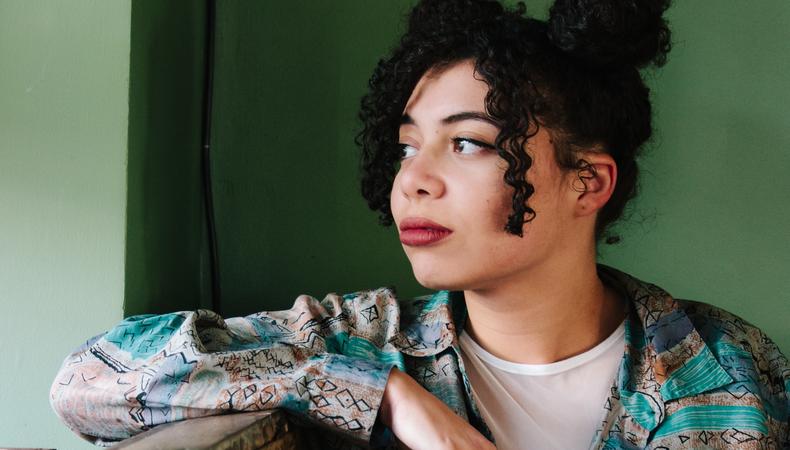 Don't miss any of the great opportunities currently available for actors in the UK, including a role in the experimental virtual reality art film Two Women, now casting its leads. Plus, an indie dark thriller, a short film starring a trans actor, and a BFI short film are all casting throughout the country.
TWO WOMEN
Join the cast of Two Women, a VR art film about two women who lock eyes on a train and "allow their imagined intimacy and the sexual tension between them to play out in a space where time becomes relative." One Black female actor and one Middle Eastern female actor, both aged 18 or older, are wanted for the two lead roles in the film. Nudity is required for both roles. Rehearsals will take place on 12–13 June and filming will take place on 14–16 June in London. Pay is £90 per eight-hour rehearsal day and £150 per 10-hour shoot date. Travel and lunch expenses will be covered. Apply here!
BEATS JUMPING OFF A BRIDGE
Beats Jumping Off A Bridge, an independent dark thriller, is currently casting talent, aged 25–40, for lead and supporting roles. Rehearsal and shoot dates are TBD in Tottenham Hale. Pay, travel, and food expenses will be covered. Apply here!
BFI & FILM 4 SHORT FILM, TEENAGERS
Teenagers, aged 13–17, with authentic southeast London dialects are currently wanted for a new short film by Film 4, BFI, and Delaval Film. There will be an open casting call on 18 May in Shortlands, England. Shoot dates will take place in London, dates and pay TBD. Apply here!
BIRTHDAY BOY
Casting is currently underway for Birthday Boy, a short film about a transgender teen boy named Alex who chooses to celebrate his 16th birthday online with his digital friends. A trans male actor, age 16–30, is sought to play the lead role. Shoot dates will take place in late August in London. Talent will be paid the Equity rate. Apply here!