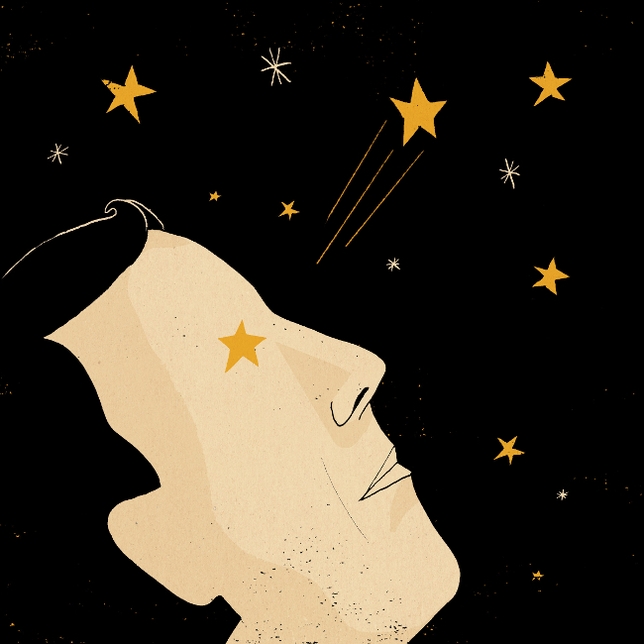 It's thrilling to be a part of this industry. It really is. I especially love the history—the stories passed down between cast members, and the incredible lessons learned from fellow actors at the top of their game. Here are a handful that have made a big impact on me.
Things will happen the way they are supposed to happen. When I think of the countless jobs I wished I'd booked and the auditions I wished I'd had, it becomes clear that everything happens the way it's supposed to. I remember the days I spent mourning a gig I didn't book only to go see the show and think, That job was clearly not meant for me. Be comfortable with knowing that things will unfold the way they are meant to and you'll save yourself a lot of grief.
You are enough! How many times have we heard this? It's true, though.
Don't be afraid of the work. I thank my parents, immigrants from Guatemala who came to this country and worked—with a capital W. They made opportunities where there were none and they weren't afraid to seek out help when it was needed. I'm proud to be a product of that kind of thinking. I so clearly see how their emphasis on hard work has been a part of every single step in my career. It's what drives me daily. Do the work! (And ask for help when you need it.)
Be ready for that opportunity when it finally comes knocking on your door. That means always being the best you can be, using what you have in the moment. A mentor once reassured me, saying, "The only thing you can do is just show up and be the very best you possibly can be for where you are and what you're doing." Live your life that way—not just your career—and you'll be just fine! Be healthy and, most importantly, step into whatever opportunity presents itself with gratitude.
READ: 3 Ways to Be Audition Ready
Be patient! This one's self-explanatory.
Cherish the moments where magic is happening. An incredible song well acted, a dream job you booked, or a great scene in class: Acknowledge them all and be thankful, because they disappear before you know it.
This journey as an actor has so many variables, so many ups and downs. And you've got to be comfortable with both. It's about longevity and playing the long game, because a real career is a long haul and each step is another building block. We all want the major role or the top prize, but those moments are fleeting. The journey there, however, is the real gold.
Samayoa is currently starring in Broadway's "Come From Away." His other credits include "Sister Act" and "Love's Labour's Lost."
Ready to put these lessons to the test? Check out our theater audition listings!