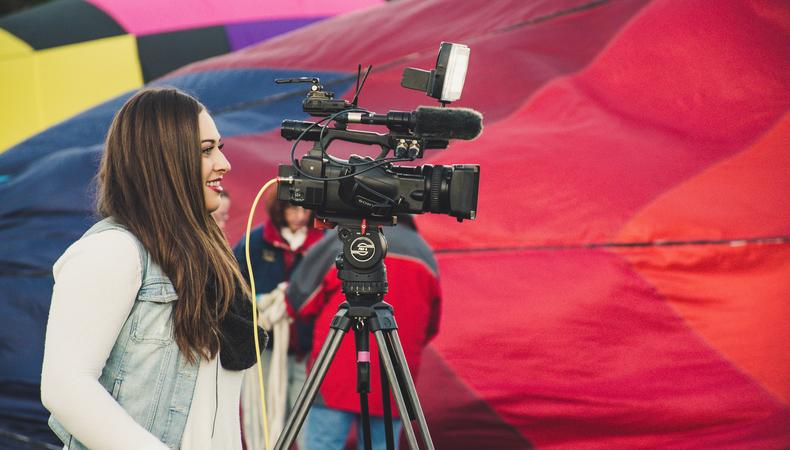 A lot of actors and filmmakers shun independent film, especially when it's a passion project and you're getting paid in exposure. However, there's still a place for independent film and reasons you should consider being involved—even if it's a passion project.
Here are three ways you can benefit from acting in an indie film.
1. Independent film gives actors more opportunities to have creative input.
When I first dreamed of acting and working in film, I had no idea what kind of input I'd be able to achieve. But it's opened creative doors I never even imagined for myself. For example, I never thought I'd be a producer or write the novelization of a feature film, but working with the Initiative Production Company, I've done both and more.
Most independent films are all about collaboration, which means the director is often more interested in seeing what the actor brings to a character and even gives them opportunities for more creative control. For example, in the Netflix original show "The OA," director Zal Batmanglij wanted to give one young actor, Ian Alexander, the chance to create a wardrobe piece for their character. Ian used this opportunity to create a shirt with an easter egg so incredibly hard to see that even the director didn't notice right away. Other great independent feature films have been written by the cast. "Ruby Sparks" is a great example of this. It stared Zoe Kazan and she also wrote the screenplay. She then went on to co-write "Wildlife" with fellow actor Paul Dano.
2. Independent film gives you life-long friendships.
I've worked in indie film for over 10 years and continue to collaborate with the same core creatives. These guys have become more than just a creative community for me, but life-long friends. We've been in each others' wedding parties, celebrated achievements, and mourned together. We go through life together, which honestly makes it so much more fun to create new films and stories.
3. Independent film gives you the chance for bigger roles.
One of my favorite aspects of working in independent film is when I get to give an aspiring actor a larger role to play. For example, one actor I had the privilege of teaching came back to work on one of my first feature films. She was part of the main cast and it was a role an aspiring actor could only dream of, but thanks to indie film, she got the opportunity of a lifetime.
While major Hollywood studios are trying to get the most popular actors in their next film, independent flicks are looking for fresh new faces to celebrate. We want the raw talent because we want to help push them up to that next level, to get them out there, and give them a chance to show the world how awesome they are. That also means there are going to be more original characters for you to sink your teeth into, giving you an incredible experience to tell unique stories. Even popular actors like Daniel Radcliffe from "Harry Potter" left the world of popular movies to do a stint in independent film, making movies like "Swiss Army Man" with Paul Dano, and "What If" with Zoe Kazan to give Hollywood an idea of his versatility. This helped the world see him as more than just Harry Potter.
The next time you see auditions for an indie film, give it a go. You never know how much it can bring to your life. Consider the community of dreamers and creatives that will enthuse your passion with theirs, giving you more inspiration to keep creating awesome characters.
*This post was originally published on July 31, 2019. It has since been updated.
Looking for remote work? Backstage has got you covered! Click here for auditions you can do from home!
The views expressed in this article are solely that of the individual(s) providing them,
and do not necessarily reflect the opinions of Backstage or its staff.