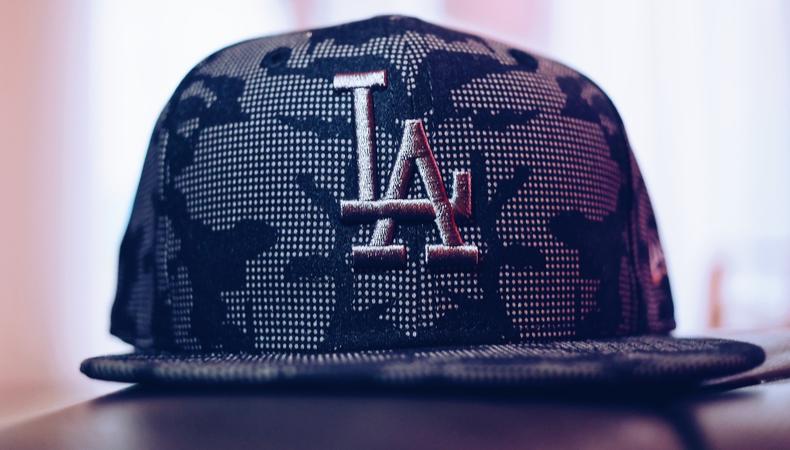 Just about everyone in Hollywood is from somewhere else.

The entertainment industry is filled with people who packed their bags and left Des Moines or Seattle or Baltimore to take a shot at their dreams.

It's a huge decision and one that sparks unparalleled feelings of excitement and latent terror. Those feelings culminate the moment you touch down at LAX or drive into the city limits and an inevitable question hits you: What now?
What was once a dot on a map is now a massive, very real city full of millions of people jockeying for the same thing you want. It's easy to feel lost, overwhelmed, and not know where to start.
What's more, there's no shortage of people willing to talk your ear off about the entertainment industry. Some may be helpful for years to come and some, well, not so much. But as daunting as your first days in Hollywood may seem, there are several things you can do right away to help get you pointed in the right direction.
1. Ask yourself the tough questions.
From the day you start, you have to know not only the business but also yourself, and the best way to figure that out is to ask yourself some key questions:
Why do you want to be an actor more than anything else?
Have you been cast in roles in your hometown, college, or semi-professionally?
Are you emotionally open, able to capture attention with just your presence, comfortable and flexible in your own skin?
Are you able to take criticism about yourself, your talent, and your body? Often delivered indelicately, to your face, and even more often behind your back?
This is the harsh-but-true reality of an actor's life and it's something you have to be ready for.

There's no better time to ask these questions than when you arrive in Hollywood because if they make you reconsider now, it may be best to stop before you start.

2. Start to build your network immediately.
Let's say you just landed at LAX. Your friend offered a couch for you to crash on but is unable to pick you up from the airport so you take an Uber. Welcome to your first opportunity to network!

Most Uber drivers I've had in L.A. have been involved in the entertainment industry in some form. They're actors, writers, producers...you name it, I've seen them behind the wheel. And they're always eager to chat about their passion, find a like-minded spirit, and build a future connection.

Next to talent, networking is the most important factor in a successful Hollywood career. And it's something you can start working on right away. Not just with Uber drivers, but with waiters, bartenders, friends of friends, etc. Just about anyone you meet out here will probably have some ties to the entertainment industry.
READ: 8 Ways to Prepare for the Big Move to L.A.
Don't assume one person is good for just one connection. A trick I tell actors to use is "20 plus 20": for every 20 people you meet, ask them if they know someone else who'd be good for you to talk to. Just like that, you've got 20 more contacts to meet with. Not every connection will be a positive one, but they will all teach you something.

3. Learn the business.
Just about everyone will tell you to take an acting class to hone your skills and it's good advice. But what often gets overlooked is the skills being taught in these classes go beyond your performance. You're not simply learning how to act, you're also learning how to act in Hollywood.

A great class will teach you as much about how to navigate the business of auditioning and marketing yourself in a shifting media landscape as it does how to bring a character to life. It's like enrolling in business school, only the business is your pursuit of an acting career and it comes with a side opportunity to build your network with your fellow classmates.

But don't limit your learning to a classroom setting. Get to know the business by reading industry publications like Deadline, the Hollywood Reporter, and Variety to know what projects are getting made and who is making them. Check out entertainment-focused blogs and subscribe to relevant newsletters. Know what materials you'll need right off the bat, like a headshot, résumé, and, ideally, a working car.

The more you learn, the greater your advantage over those who don't.

4. Prepare for the long haul.
There are many different things to consider when you embark on a Hollywood career, but the most crucial one is not to rush. Take your time learning the ropes and honing your chops. Set reasonable and attainable goals. Don't sweat it if you see others around you succeeding before you do.

Yes, this is a business that values youth. And yes, it's a business that can move very quickly. But if you go out for certain roles, auditions, or jobs you're not ready for, you can leave a negative impression that will last forever.

Navigating Hollywood can be hard on your mental health so you need to be kind to yourself. Every little bit counts and it's all important. You may not realize it at the moment, but when you step back and look at all you've done, you'll be amazed by the amount of continual improvement.

Remember, you're starting a journey that will take years to develop and never really ends so be patient, enjoy the journey, and learn to love the process as much as the success.
The views expressed in this article are solely that of the individual(s) providing them,
and do not necessarily reflect the opinions of Backstage or its staff.