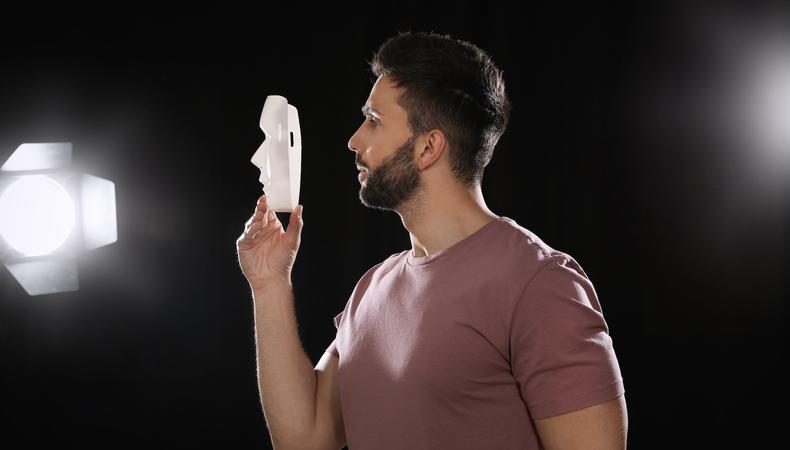 So you're thinking about becoming an actor. Congratulations! Pursuing your artistic dreams in any field is something worth celebrating. But that also begs the question: Is acting a good career? It's no secret that, for performers at the top of the industry, acting can be lucrative and rewarding; but it's not that way for everyone, and determining whether or not acting is a good path for you is about understanding both sides of that coin.
Established Hollywood actors tell us all the time that an acting career is a marathon, not a sprint; nothing worthwhile comes easily; and creative validation is found in the process, not the paycheck. However, if you are on the fence about going into the field, it's important to gather as much information as you can. In spite of the challenges involved, with the proper training, experience, and mindset, your chances of being a successful actor will grow exponentially.
Read on for our assessment of the upsides and downsides of pursuing an acting career.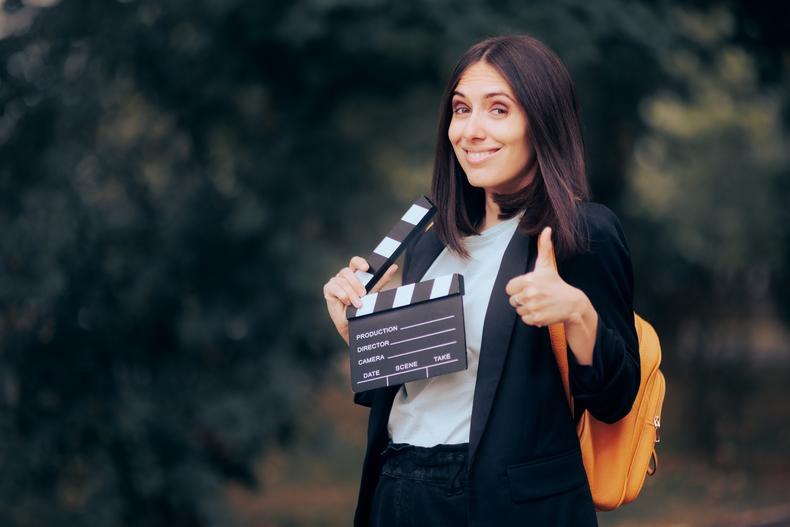 Nicoleta Ionescu/Shutterstock
Before we jump into the excitement and adventure of acting, it's important to understand the obstacles you'll encounter along the way.
1. There are no guarantees; but you can make your own opportunities.
It's not a given that you'll become a "successful" actor in the way that's usually defined. Unfortunately, that's the harsh reality of the industry. It's understandable to have dreams of making it big in Hollywood or on Broadway. Who doesn't want to star in a film with Leonardo DiCaprio or Jamie Foxx? We get it.
However, if you're serious about becoming a full-time actor and making a living from it, you need to understand the true nature and competitiveness of the industry.
Take a look at Oscar-winning A-lister Matt Damon, for instance. He was a student at Harvard pursuing acting, and he tried and failed to find his big break early on. So he and his friend and collaborator Ben Affleck decided to create an opportunity for themselves—they wrote and starred in "Good Will Hunting," which went on to win an Academy Award for best screenplay.
When you're starting out, you don't always have to rely on the system or others to give you opportunities. Sometimes, the only thing you need to succeed is your own creativity.
2. You need to put in the work.
Due to the amount of competition you will be facing, it's crucial that you take the time to build a process. Ask yourself: Do you want to be an actor, or do you want to be famous? If it's the latter, you're probably pursuing acting for the wrong reasons, and you may want to reconsider.
It isn't about finding fame and riches; rather, you're more likely to find success if you focus on honing your craft. Read movie scripts and plays, practice monologues with friends and family, watch films in the Criterion Collection, take acting classes, and make your own work with your peers.
If you're interested in the college route, there are great BFA and MFA drama and musical theater programs you can apply to where you can gain valuable knowledge and experience. Though there are no guarantees once you graduate, training of any kind will put you on the path to success and give you an advantage over those who don't. Going to acting school allows you to build relationships with like-minded individuals and to learn from professional actors.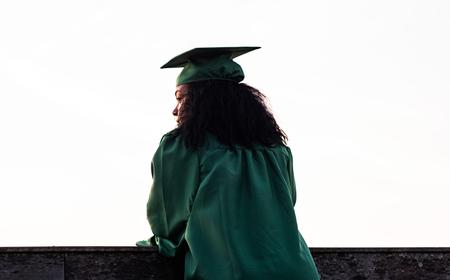 Choosing Between a B.A. + BFA
With all that in mind, it's time to ask yourself some questions: How much do you want to act? How much do you love it? If acting is something you're truly passionate about and can't live without, the work will feel like second nature, and the time and money you put in can be a worthwhile sacrifice.
3. You need to be able to handle rejection.
Being an actor can be depressing sometimes. Rejection is a huge part of the industry, and aspiring actors need to develop a thick skin. You will face disappointment after auditioning many times in the course of your career. Even the most successful actors get rejected.
But in these moments, it's important to remember that it happens all the time, and it's rarely personal. You could've been great for the role, but you were simply not what the director or producers were looking for. That's OK. Never forget that a huge part of auditioning is about booking the room, not the role. Deliver your best work, and casting directors, filmmakers, and other decision-makers will remember you for future ventures, even if you're not right for the project at hand.
So don't let rejection deter you from pursuing an acting career. The best thing you can do is learn from the experience and move on. Continue to build connections and practice your craft.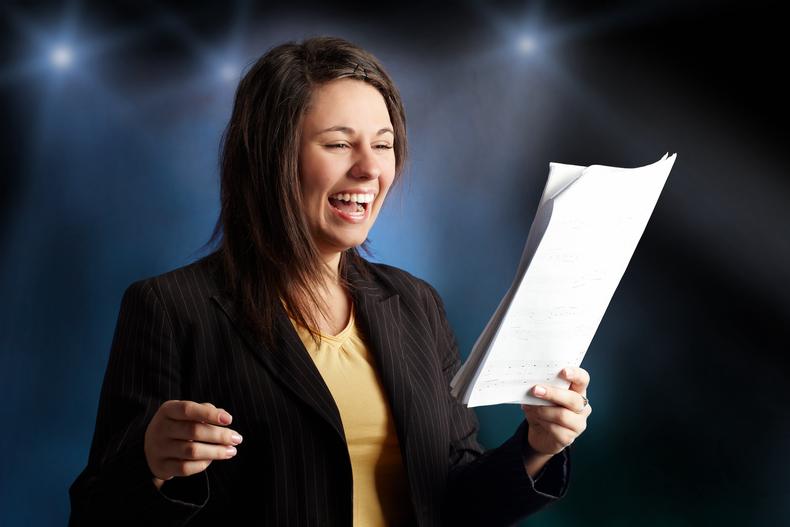 Monika Wisniewska/Shutterstock
Here are some reasons to stay in the game and not give up.
1. You'll have the chance to follow your dream.
For you, it's not about obtaining a massive contract for a role in the next Marvel movie—it's about portraying a character that intrigues you. You like being vulnerable and open to new ideas. With every new project, you notice yourself breaking out of your comfort zone more and more. You're meeting passionate and exciting people who love acting and creating compelling stories.
You are living your dream. Even if you are currently working in smaller or independent productions, an acting career gives you the opportunity to do what you love.
2. You can travel the world.
Acting is a profession for people who want to expand their horizons and experience new people and places. Often, performers will get the opportunity to explore many different cultures; it's part of the research process and day-to-day work of being an actor.
3. You might make it big.
Although not every actor finds major, mainstream success, it is still very much a possibility for those who have the dedication—and the luck. You'll need to be prepared when a big opportunity comes your way, so don't just get ready—stay ready.
So, is acting a good career? Put in the work, set the right goals, and have a realistic mindset, and the answer is yes. The uncertainty that comes with the territory can be daunting, but don't let that scare you away. For those who struggle with self-doubt, this may be a tough career choice; but for those who are passionate and are willing to learn and grow, acting can be a great path.