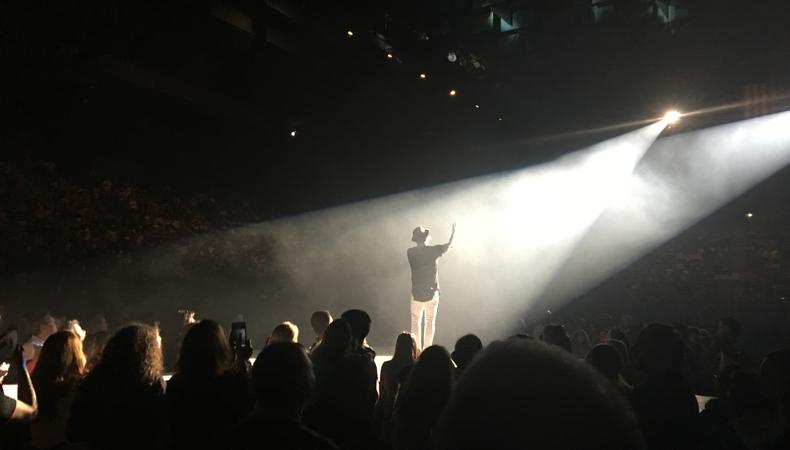 While some people want to believe actors can be "discovered" and thrown into a starring role the next day, any working actor knows it's not that simple. This career takes hard work and determination, plus a whole lot of luck. We surveyed 10 industry professionals for their take on what aspiring actors can do to be noticed by the right people—and whether "being discovered" is even a real thing (hint: a lot of them think so!). Here's how to get discovered as an actor, according to acting teachers, casting directors, and more.
Paul Barry, L.A.-based acting teacher and founder of Acting 4 Camera
Rosario Dawson was allegedly "discovered" for the indie film "Kids" as she sat on her front steps. Channing Tatum, a stripper at the time, was "spotted" by a talent scout in the street, or so the story goes. However, neither would have gone far without talent and continued dedication. Danny Trejo's path to stardom is a fascinating one from prison to action star, and he now boasts hundreds of credits over decades of work, and Noah Guthrie of "Glee" fame can attribute his success to both his own clever YouTube marketing of his musical talents and one lucky break from Ellen Degeneres.
Successful people seem to have common traits: They stand out. They embrace opportunity. They don't quit. In the end, it's not about being discovered. It's about finding happiness in yourself, doing what you love, and sharing it with people. Curiously, that's usually when you're discovered, because others will distribute your brilliance instead of you desperately doing it yourself. Simply put:
Make your current work better than your previous work.
Show people your work.
Repeat.
Heidi Dean, founder of Marketing 4 Actors
Actors rarely find "overnight success" or get "discovered." However, here are three things you can do that will make it easier for people to find you, "discover" more about you, and cast you:
Create a website. If you don't make it easy for people in this business to look you up and view your work, you will lose opportunities. This can be quick and inexpensive if you create an easy-to-use, free website specifically for actors with

IADB

.
Clean up your social media accounts. If that producer, casting director, or fellow actor googles you, your social media accounts will show up. Make sure your social media profiles and

header/cover photos

look professional and reflect who you are.
Meet new people every day. If this business is about who you know then start "knowing" some new people. Step outside your circle of friends and meet new people in the business.
Don't wait to be discovered. Make the big break you've always dreamed of by making it easy for people to find you!
Risa Bramon Garcia and Steve Braun, The BGB Studio
Actors can be discovered wherever you do great work! On stage, online, in what you create, in class… We believe that doing amazing work anywhere and everywhere gets noticed. The most important action to take is to take action—to train, to work out, to create work, to get on stage, to create a community of fellow artists, to be in and of the work all the time. That grows your artistry, your actor chops, and it invariably attracts the industry to you! And have a social media presence where you share your point of view and your work, with enthusiasm, boldness, and generosity. You'll find a community in that and "get discovered" as someone with something to say. We've seen all of this work! Get out there!
David Patrick Green, founder of Hack Hollywood
It's very possible for actors to be discovered. The thing actors don't realize is that they have everything to do with their being discovered. Despite old wives tales and folklore, it's probably not going to happen in a shopping mall or a drug store. By making sure you put yourself out there as often as possible both with your acting and rubbing elbows with the industry as much as possible through work, charity, and simply being social, someone somewhere is going to see your value and offer you something. What happens next is up to you and your talent.
Clifton Guterman, Atlanta-based expert
I discover actors regularly in college showcases, intern showcases, auditions for which they self-submitted not being previously on my radar, and, more often, on stage in shows. I save every single show program/playbill for this very reason, so that I can look back when casting new projects and find the folks I fell in love with from my seat in the audience!
Cathryn Hartt, founder of Hartt and Soul Studio
I absolutely believe anything is possible. If you didn't have that hope of getting discovered, the road ahead would be much harder to face. Plus, I guess you would consider that one audition that got you hired or the agent that took a chance on you or your meeting or that director showing up to your showcase all "getting discovered."
I would use the idea of "getting discovered" as a carrot to keep you moving along your path, just like you'd buy a lottery ticket to keep your hopes up, but still keep your job. The best way to "get discovered" is to work harder than everyone else and to show up more. Network. That acting class not only makes you better but you also might network with someone who can get you a job. I have students all the time who hook up with projects through the class or even my webinars online. If more people are exposed to you and your talent, you have raised the chances of "getting discovered."
Philip Hernández, NYC-based audition coach
Yes, actors are discovered every day, but it rarely resembles the rags to riches overnight stardom scenario that "being discovered" conjures. We are discovered each time we make a positive connection as a result of our work. Whenever someone sees value in who you are, what you look like, or what you do and creates a new opportunity for you, they "discover" you.
Could you be "discovered" while shopping and end up starring in Steven Spielberg's next film? Sure. Is it likely to happen? No. But, if you produce a great web series, the odds of Mr. Spielberg seeing you in it increase exponentially.
Put yourself in places where you'll be discovered again and again. Perform every chance you get and do great work every time. That's how careers are built. You can even create your own acting opportunities. Just be sure that, in addition to your good work, you're someone with whom they'll want to work. If you're gracious and kind to everyone they'll be inclined to recommend you.
Kate McClanaghan, L.A.-based casting director
I think far too many actors, no matter how studied, no matter how intelligent, harbor this deep-seated wish to be "discovered." As if the world might inadvertently trip over you as they made their way through their ridiculously complicated, busy lives. Everything would come to a screeching halt the moment your eyes meet! "What's this? How have I lived till now without experiencing such bliss?" Should you be among those who awaken from this hopelessly romantic notion, you might just discover for yourself your due-diligence, intention, and unflagging tenacity has ultimately prepared you to be driven enough to deliver a continuous stream of remarkable auditions and performances. From this, opportunities will present themselves. However, it's up to you to act upon them. Others will only discover your extraordinary assets through your stealth persistence and hard work. This is literally how you make your own luck: by making yourself valuable. Keep going!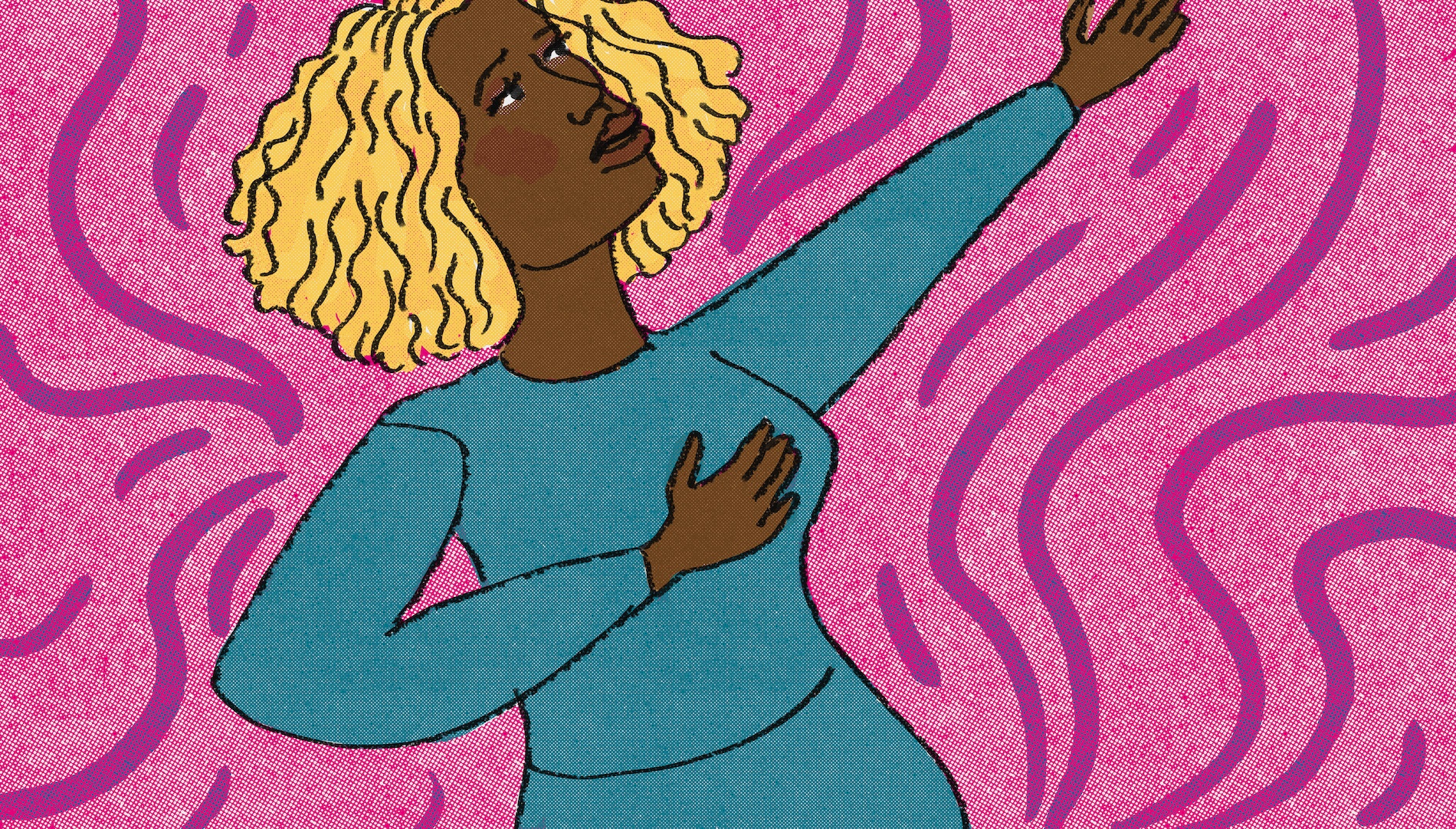 How to Become an Actor
Joseph Pearlman, L.A.-based acting coach, founder of Pearlman Acting Academy
Can actors be discovered? Yes, but you have the same chances as winning the Powerball. Possibly less. To be "discovered" is to not have to do any work; it's an inherently lazy concept as it places the onus of launching your career on someone else's desk and relinquishes you of responsibility. In this fairytale, your success or failure becomes someone else's duty. Thinking that one day you'll finally be discovered is truly magical thinking as it conveniently releases you from having to do the heavy lifting of building and guiding your own career and destiny as an actor.
To launch a successful acting career in today's environment, actors have to put something exciting on the table: make themselves visible, have a clear grip on their branding and wow factor (not to be confused with niche/type—the lowbrow version of this), create original content, and build and maintain game-changing relationships with writers, directors, and producers (the people who actually cast you).
If you're at a point in your career where you've truly done this work—either through booking work without representation, creating your own content, etc.—then these great industry people will surely find you.
Ryan R. Williams, L.A.-based on-camera coach, founder of Screen Actors System
I think your best bet is to know good filmmakers before they are in demand. They will remember the actors who threw down before they won Sundance. But be selective. You need to genuinely believe in the talent of this filmmaker. Anyone can get their hands on a good camera now. It does not make them Orson Welles. But a genius director friend who "gets" your work is a great thing. I use my students in projects from time to time.
The idea of being discovered at a soda fountain is no more likely today than it was when that mythology was publicized decades ago. The leverage that scumbags have over actors who want their big break can compromise you. So be wary of big talk. Look for big talent and become a friend.
The views expressed in this article are solely that of the individual(s) providing them,
and do not necessarily reflect the opinions of Backstage or its staff.