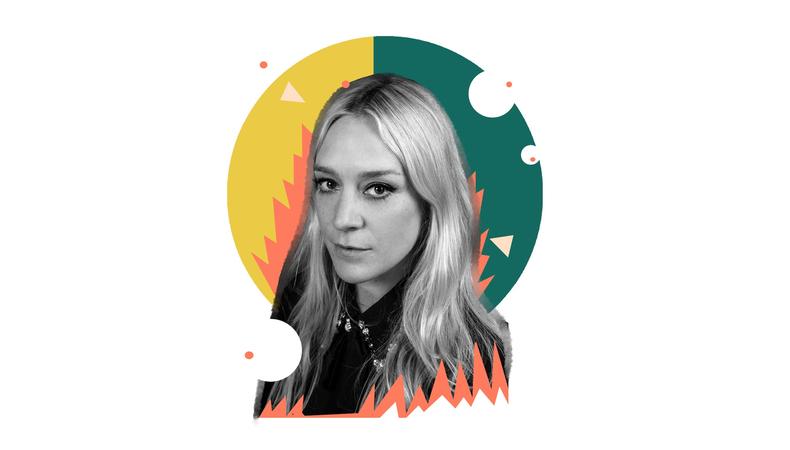 If there's one bit of advice Chloë Sevigny would give her younger self, it would be to take more risks. Two decades into her career, the actor is now choosing roles that allow her to work alongside the people she admires—even if it's only for one line. Most recently, Sevigny has played two very different mothers dealing with unique traumas on Hulu's "The Girl From Plainville" and Netflix's "Russian Doll."
You have this mythologized story of being discovered, but what do you consider to be your first big break? Who was the casting director who cast you?
My first big break would be "Kids," and I was cast by Harmony Korine. They had cast another actress in that role, Jennie. They started rehearsing with her alongside all the street-casted kids, but she stood out. They decided to recast that role at the last minute. The director famously asked Harmony, "Who did you have in mind when you were writing the part of Jennie?" and he said, "Chloë."
Tell us about your first day on that set.
The first day was a pretty heavy scene where I had to call home after I found out I tested positive for HIV. It's a pretty dramatic affair for anyone. I remember feeling nervous. I had spoken to some professional actor friends of mine, and one was like, "The only thing you ever have to remember is where you're coming from and where you're going to," which [is advice] I still go back to whenever I'm working. Where was I right before this? Where was I going? What's the motivation in this scene? The very basics—trying to connect with the other person in the scene and finding the truth of what the scene was about. Those were the ABCs of acting that I've always tried to maintain.
What advice would you give your younger self?
I would say: Do more. I was pretty selective when I was younger because I had a real idea of the kind of actress I wanted to be or the kind of work I wanted to be in. I was a little bit of a film snob. Looking back, there were some choices that I made or things that I passed on that now I find charming. And they wouldn't have hurt my career; they would've only helped. I would say to take more risks. Someone would laugh at me for saying that. Say yes more.
What have your recent roles in "Russian Doll" and "The Girl From Plainville" added to your acting skills?
[For "The Girl From Plainville,"] I heard Elle Fanning was involved, and I'm a huge fan of hers. She's the producer. They had Lisa Cholodenko on board to direct. I thought the caliber of talent was very heightened. They're people I want to work with and experience how they work on set. I read the material and was very moved by [the character] Lynn and her story arc, knowing what that would mean as an actor and wanting to take on that responsibility and to help honor this woman and her son. I felt it was important to do. [For "Russian Doll,"] Natasha [Lyonne] is one of my best friends of 25 years. She's the best, and I want to hang out with her all the time. I'm so proud of her and so excited for her. I just wanted to be a part of it. I love the premise, I love her, and I love the talent involved. With the second season, of course, I wanted to reprise the role [of Lenora] because so many questions were unanswered—I wanted to help satisfy the viewer's curiosity and flesh out that relationship.
What's the wildest thing you ever did to get a role?
I remember Luca Guadagnino called me about his new movie. He texted me saying, "I have another small but pivotal role for you." And I said, "I'll come for you, even if it's one line." I get the script, and it's one line.
What is your worst audition horror story?
Do you remember that movie "The Gift"? It was a Sam Raimi film. I went in to audition for that, and I remember being in the room and not feeling my audition. [I thought,] You know what? Maybe I just shouldn't be here. I'm not the best auditioner. It's a real talent. I remember some people loving to audition, loving the opportunity to act. I always felt more insecure. I couldn't find my strength in that environment. I couldn't find how I was in a position of power, and that was always hard for me. I always felt like I was really being judged. I am now a director, and I've seen people come in [to audition] when I want to fill the role; you love these people and respect them. It's so much fun to see all the ways people read for it. I want to audition more, because now I see it in a different way.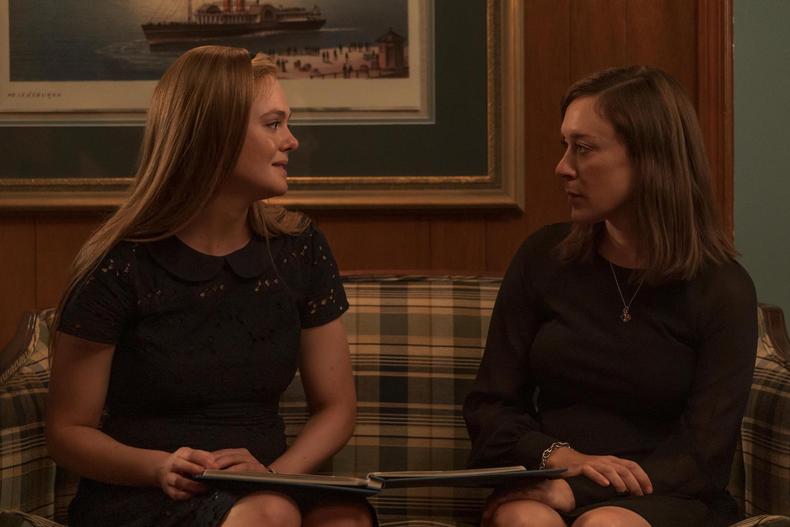 Elle Fanning and Chloe Sevigny on "The Girl From Plainville" Credit: Steve Dietl/Hulu
Is there anything you'd do differently now that you've been on the other side of the casting table?
I would come at it with more confidence. I know people want to cast the role as much as I want the role. I think you just have to go in owning it.
How did you first get your SAG card?
I think it was my second film, which was "Trees Lounge." It was written and directed by Steve Buscemi. I was just like, Wow, I've really arrived. I am working with all these people that I have always admired and respected and wanted to work with. It was a really exciting time for me. Now I get health insurance!
What performance should every actor see and why?
Gena Rowlands in "A Woman Under the Influence." She's so in her character and she's pushing, but not too far. There's this magical line that she's riding. She's interacting without abandon. She's so real, and it's so poignant and moving.
This story originally appeared in the June 16 issue of Backstage Magazine.