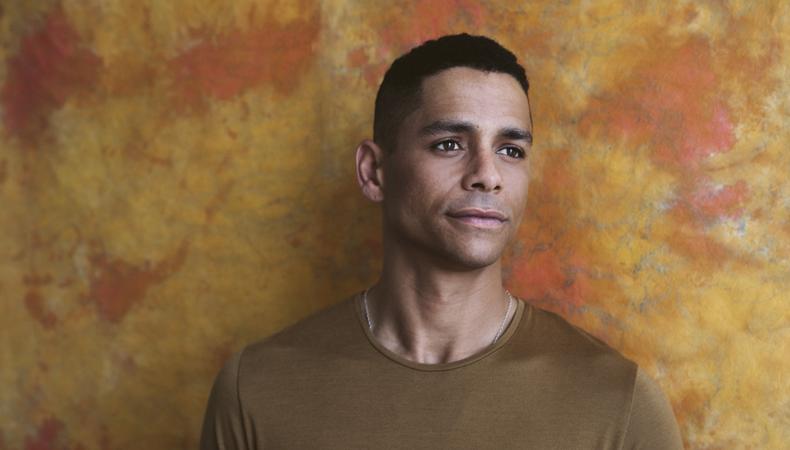 The following Backstage Live was compiled by Backstage readers just like you! Follow us on Twitter (@backstage) and Instagram (@backstagecast) to stay in the loop on upcoming interviews and to submit questions live on camera.
If you feel like you've been seeing Charlie Barnett everywhere lately, it's probably because you have. With two major Netflix series premiering just months apart, the Juilliard-trained actor is running his Emmys campaign for "Russian Doll" with Natasha Lyonne in conjunction with getting the word out about Armistead Maupin's "Tales of the City" reboot with Laura Linney and Olympia Dukakis. In the midst of it all, he swung by Backstage HQ to discuss both projects, his top-tier training, and his advice for other actors looking to get their start.
School training is different from training in real life.
"It's a whole different world. Experience, auditioning, time, effort—that's the only way you can really learn. God knows I've seen so many kids from all different schools who are unbelievably successful, and as soon as you get out, nothing. It's kind of mind-blowing to me. I think it's all about putting your pedal to the metal and getting the work in on your own and [doing] whatever works for you best."
READ: Natasha Lyonne Knows Good TV—Now Here's How She Makes It
Barnett's secret is giving 150 percent to preparation.
"I went into every audition that I was available to go to and I made sure that before I walked into that room, I was at 150 percent. I would go work it with my manager, anyone that I had, even if it was a friend. I would work it up to 15 times beforehand and go in there so prepared that nothing could go wrong. Even just working it with the TV on in the background to keep as a distraction to pull you out to see what level of preparedness you are. My biggest issue is I will fall the fuck apart if I don't feel like I know what I'm doing. I need to walk in there secure with my own choices and my own thoughts. I can go anywhere within there. If I feel confident, fuck it: I can play. I can let go."
READ: How to Choose an Acting Class
Character work can at times teach you about yourself.
"The work is my favorite part because you get to break down people, and I understand myself better going out of it. Even if it's a character that I don't relate to, there's always something that I can be like, 'Oh man, I do that and I shouldn't do that!' "
Even when failure is a possibility, you have to take the leap.
"Whenever I'm most terrified—and I've gotten to panic-attack points before going on or before filming something—I'll forget my lines constantly and it blows me away [because] I'm so prepared and I know I'm prepared. Sometimes it's, like, jump. Just fucking jump. Face it. After the ninth time of doing that and maybe failing a couple of times, your human body is resilient in a weird way. You will figure it out. You will bounce back."
This story originally appeared in the June 20 issue of Backstage Magazine. Subscribe here.
Want more advice from the best in the biz? Check out all of our Backstage Live interviews here!