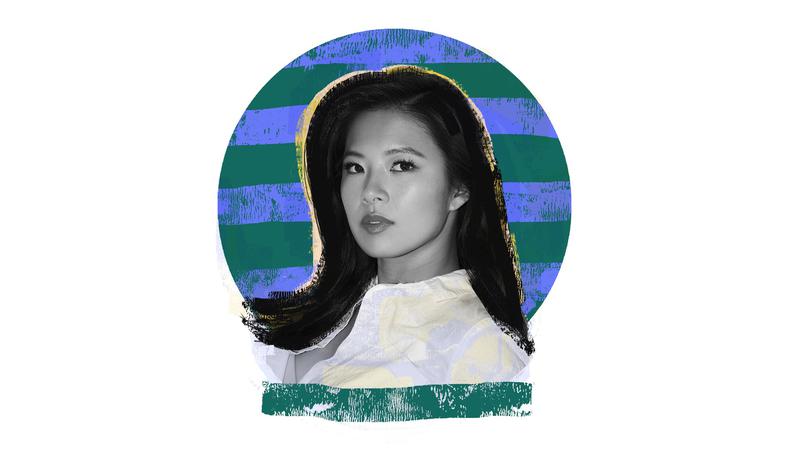 After ditching a career in finance for the screen, Christine Ko finally feels like she's hitting her stride. This year alone sees the actor starring on FX's "Dave" and filmmaker Alan Yang's Netflix original film "Tigertail," out April 10. In the latter, she plays Angela, the daughter of Pin-Jui (Tzi Ma), a man looking back on his upbringing in Taiwan and subsequent move to America. Here, Ko shares how when she was survival-jobbing as an Uber driver, advice from a famous passenger helped change her approach to auditioning.
How did you get your first big break? Who was the casting director who cast you?
I would say my big break was "The Great Indoors." I had worked with CBS and the showrunner Mike Gibbons before on a pilot that never got picked up [called "The Half Of It"]. They kind of retooled the pilot and they're like, "We're looking for someone who's not the same exact character." The character was written differently so I didn't originally get to go into that. And then five rounds of testing came back to me. [Casting director Tracy Lilienfield] was like, "Would you be interested in auditioning?" And I was like, "Are you kidding me? I love these people so much!" And it somehow worked out, and I got to play Emma on "The Great Indoors."
Tell us about your first day on that set.
It was exciting and terrifying at the exact same time. I had never been a series regular before. Before that, I only had one guest star on "Ballers." I was very new to the set environment. Just the parking alone, driving onto the lot. I'm doing this table read and I know I got the job but I hope I'm doing OK. It feels crazy because you've dreamed of this moment for so long in your life and you've seen what the lots look like on TV and you're just like, I don't know if I belong. But crazily enough, they make you feel so welcome that after your first experience you're like, this is wonderful, I can get used to this.
How did you first get your SAG-AFTRA card?
It was "The Great Indoors." I remember casting called me. I had gotten the job and they were like, "You are going to have to pay the fee and be in SAG." I remember my manager at the time loaned me the money. I didn't have the money to pay for SAG. In the contract it said when I got paid for my pilot they would deduct $3,000 from that initial fee and that I promise to pay it back. I'm so thankful to my manager for doing that because that really helped me out financially.
I read you were an Uber driver, a waitress, and a babysitter but what was your most memorable survival job?
Honestly, my most memorable time working those side jobs was when I was driving Uber. I liked driving because that was the only job where I could pick my own hours. When I was cocktailing and waitressing, I would have to stay up all night and I couldn't prepare the way I wanted to for auditions. So then I switched to Uber because you could turn on the app and drive whenever. This one time, I ended up picking up Joel Edgerton and I had no idea. He was in a newsboy cap and he had his glasses on. Usually I didn't make conversations with the passengers, but he was really nice and he asked me how my day was. I don't know how it transitioned to acting but I was like, "Oh yeah, I'm an actor." This was right after my very first pilot that didn't get picked up. I was really bummed out and I was like, "You know, my pilot didn't go so I'm back to auditioning and finding my way through casting." He was so wonderful and gave me the best anecdote. It made me look at casting in a whole different way:
He had just finished "The Gift," his directorial debut. And he said, "It was my first time being on the other side and I had to go through the casting process. I took this quote from Peter Weir who told me when he was casting 'The Truman Show,' and he was like, 'Casting is like a crime: 90% of the people come in and they do an OK job and you're like, OK maybe they could've been the one who commited the crime, I'm not sure. And 5% of the people come in and they have blood on their hands.' And that's what casting's like. There were people who were great and I thought were prepared and understood the material, and there were people where they walked in and I felt this thing that they were the one. As much as you think you can't do a good job and you're not being cast, it's one of those things where it's yours or it isn't."
He also said, "I remember the people who are really prepared and I go back to them when I'm casting other things." It gave me relief from hearing that story. Of all the things I can't control, I can control being prepared, I can control understanding what the project is, and I can still make an impression on casting or the directors or the producers if I put the work in. And then once I put the work in, it's not up to me anymore. It's out there and it takes its own life. It gave me support at a time where I really needed it. I thought what we were doing was so hard and the system was working against us. Hearing it from an accomplished actor about what the casting process was like made me so at ease. I don't think it was a coincidence that after that, I started going into rooms with much more confidence because I knew I'd done my job already.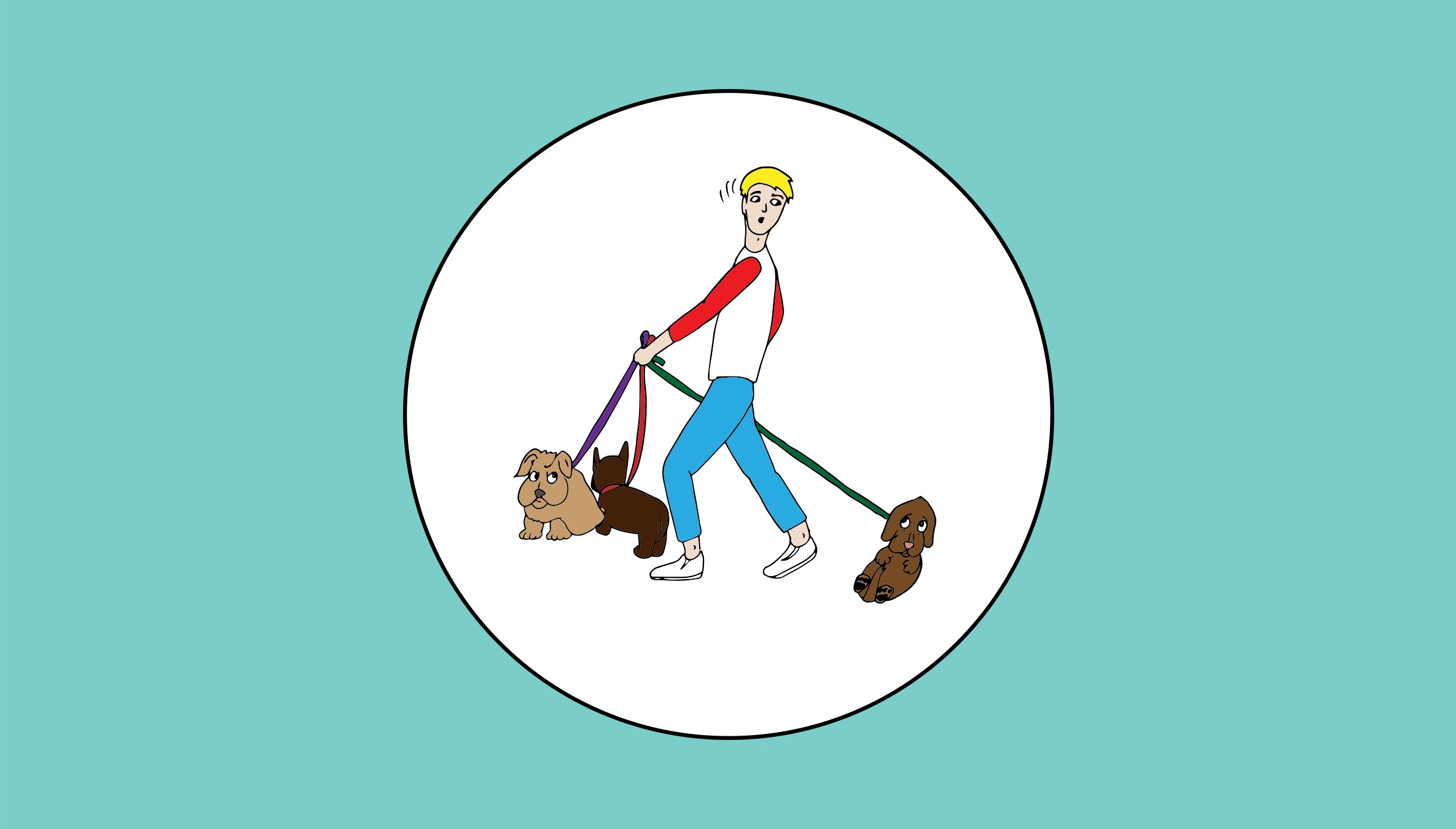 Survival Jobs 101
How do you typically prepare for auditions now, knowing how much that matters?
Honestly, it's just research. I do so much research for any kind of audition, whether it's a guest star, a series regular, or the star of a film. It's all the same. When I first get an audition, the first thing I do is look up the genre and the tone for what they're looking for. If it's a TV audition, I look up the showrunners and what shows they've done before. I think that really helps me, especially comedy, there's so much range there. If you know the showrunner does this grounded work, it immediately helps you discover your character.
What is your worst audition horror story?
I will never forget this one audition that I had where I was playing a politician. I wore this really fitted power suit. I knew my lines, I knew the casting director, I'm as prepared as I can be, and I'm going to go in and kill it. I remember doing the audition, half of it was in English, half was in Mandarin. I did everything I wanted to do, and when I was done, I was like, I feel good about today. [The casting director] was like, "By the way, do you do martial arts?" That wasn't on the breakdown. But I do do action scenes and I have trained in krav maga, so I was like, "Yeah, of course!" And he said, "Can you do a sequence for us on camera?" Without thinking about what I was wearing and the fact that I had never prepared a 10-second martial arts thing before, I was like, "Yeah, sure!" So he rolls the camera, and I then realize I'm in pointed-toe, closed-toe high heels in my suit, and I try to do this kick, my suit is so tight that I can't even kick past three feet and I completely lose balance in my heels and wobble and fall and then get up and try to punch and I'm in a suit and my arms aren't letting me. It's a hot mess and I'm sweating now and I couldn't recover from the fall. I remember when I was done he was like, "Um, yeah, great." I thought he would think I'm the worst actor in the world, and he ended calling me back again: "Obviously the martial arts thing wasn't great, but I thought you were really prepared as an actor and that's all that matters to me." It goes to show, you can make a complete fool of yourself in the room, and as long as you're like, I was vulnerable, I tried, I think casting directors understand. They're on your side.
What's the wildest thing you ever did to get a role?
My very first series regular role for "The Half of it," I made the boldest choice I've ever done. The breakdown was looking for this really fun, energetic, sweet, flirtatious girl, a very bubbly millennial. When I went back to the callback with the producers, I had prepared the opposite version just for fun. With my friends, I ended up doing this very deadpan, dry over-it kind of girl. I was like, I know what got me here was my very first audition when I was very bubbly, but I like this better so I'm going to do that. It's a really ballsy choice. Obviously, if it didn't work out it would've made me look really bad. I just felt these producers were really funny guys and if they didn't like it, they'd ask me to do the first version of it. And so I went in and did a completely opposite character and they were like, "We love that!" And that ended up getting me the gig. They completely changed the character after that. It goes to show, trust your instincts and obviously have both versions prepared, but if you want to go in and do something completely different than what they ask, why not? What's the worst thing that can happen? They say, "We don't like that, do it the way we want it."
Do you have a history with Backstage?
I'm such a huge fan of Backstage, I'm sure everybody says this when they get the interview. I kid you not, I get the email and read all of the articles and the advice column. That's what got me through and it still does.
What advice would you give your younger self?
I would say to my younger self that if you put in the work and you genuinely love the process and you're pushing toward something you really want, you're going to be just fine. I think my younger self was scared to allow acting to be the one thing I loved the most. I was terrified there weren't roles for me and I wasn't going to be successful enough, so I didn't try for so many years. That's the reason why I got into acting later on in my life. It wasn't until I graduated and a couple years later in my mid-20s. I'm so glad I finally took that leap and left finance and decided to be an actor because maybe it's not the level of success some people might think of as financial or level of fame. But for me, I wake up and I love doing what I do. I think of whenever I travel and the customs agents ask what I do for work, I'm so proud when I say I'm an actor.
What performance should every actor see and why?
I will never forget the one scene in "Call Me By Your Name" with Michael Stuhlbarg and Timothée Chalamet. I watched that scene and was floored by how real it felt and how vulnerable and understanding both characters were. I couldn't believe that Michael Stuhlbarg's speech was word-for-word what was on the page. I thought he improv-ed and came up with it because it was so authentic. I watch that scene over and over again before I prep sometimes. That, to me, is the pinnacle of what it means to interpret exactly what's on the page and make it your own. I love it so, so much.
Want more stories and advice from the best in the biz? Read more from the Backstage 5 here!