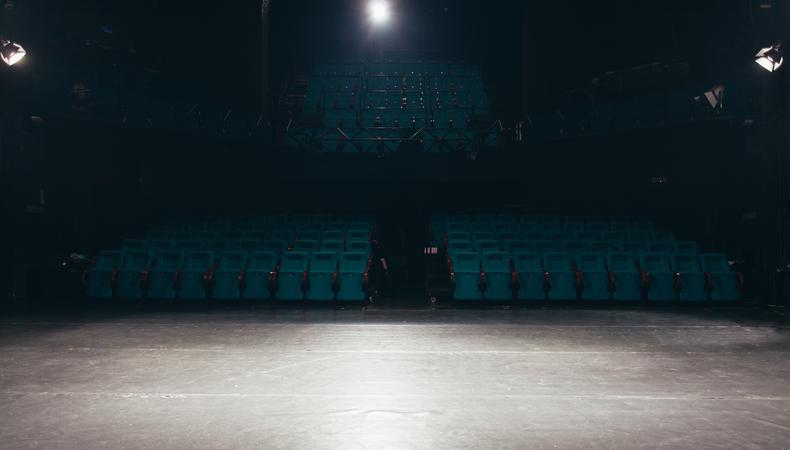 As the world fathoms the unfathomable amid the coronavirus pandemic, several industries have been forced to drastically rejigger while others have come to a complete standstill. On the acting front, nearly all film, television, and theater productions have been halted, with many auditions canceled, postponed, or moved to video submissions only.
Actors' Equity Association, the union which represents upward of 51,000 stage actors and managers nationwide, released a statement shortly after the decision was made to close all Broadway theaters on March 12, acknowledging the financial lifeline that is the theater. "Today's decision means tremendous uncertainty for thousands who work in the arts, including the prospect of lost income, health insurance and retirement savings," the statement reads. "For every middle-class actor you see onstage, there are dozens of other workers behind the scenes and in an administrative capacity."
Actors' Equity President Kate Shindle, meanwhile, sat down with MSNBC in light of the shutdown to acknowledge that the effects of this will be felt in various ways by various members. "There are different sectors of our industry. There are those people who are working on a show, will experience this shutdown, and then, when the shutdown is over, they will have a show to go back to," she explains. "There are some who are working on a show, and when the shutdown is over, they may not have a show to go back to…. And then there are those of us who depend heavily on event-based income and independent contractor gigs to fill in the gaps."
Equity released a statement March 15 asking for all Equity producers to temporarily postpone all Equity Principal Auditions (EPAs) and Equity Chorus Calls (ECCs).
In these dire times, it's important to remember this will subside, and our industry will bounce back. But in the meantime, we want to make sure you are up to date on some of the auditions that have thus far pulled the plug; use the time you would have spent preparing to instead focus on yourself and your craft. When this business is back up and running, you better be ready for it!
CANCELED AUDITIONS:

Arena Stage 2020–21 Season
Arkansas Repertory Theatre's "Bye Bye Birdie": NYC ECC
"Aladdin"; Broadway and national tour
"Brecht on Brecht" EPA
"Cabaret" at the Guthrie Theater
Disney Parks Live Entertainment's "Guardians of the Galaxy Awesome Mix!"
Delaware Theatre Company 2020–21 season; EPA
Florida Studio Theatre; three shows; NYC EPA
"Frozen" ECC
"Hadestown" EPA
"Hamlet," Park Avenue Armory, NYC EPA
"Kinky Boots" ECC
"Mean Girls" ECC
"Mr. Saturday Night," a new musical, EPA
North Carolina Theatre's "The Sound of Music" EPA
Music Theatre of Wichita 2020
"Partnership," Mint Theatre Company
"The Play That Goes Wrong" EPA
Shakespeare Theatre Company 2020–21 Season, NYC EPA
"Sister Act" ECC
Untitled Neil Diamond Project
Walt Disney World Company's "Beauty and the Beast Live on Stage"
Walt Disney World; Various Shows, EPA and open calls
"Water for Elephants" EPA
"We Are Ameena" NYC ECC
This story originally appeared in the March 19 issue of Backstage Magazine. Subscribe here.
This is a developing story and will be updated as news breaks.