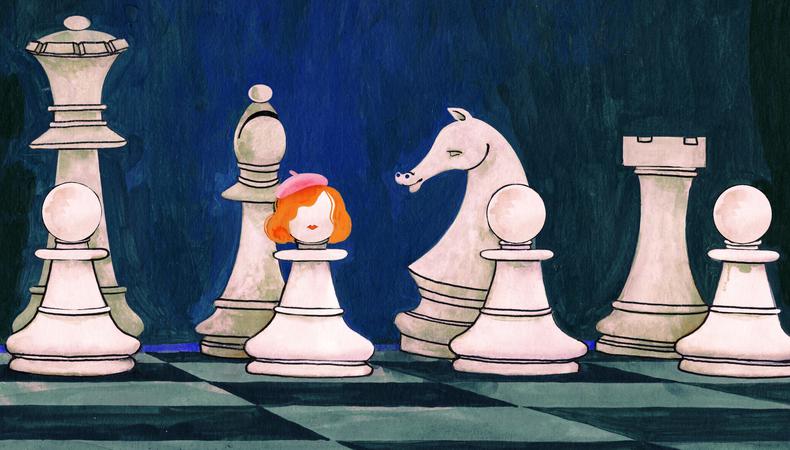 Ellen Lewis's extensive work with legendary filmmakers like Martin Scorsese and Steven Spielberg has established her as one of the most prominent casting directors working today. Yet when it comes to choosing projects, Lewis seeks out stories in new worlds to fill out with actors from all over the globe. This was true of her work on "The Queen's Gambit," the Netflix limited series that shot to No. 1 worldwide on the streamer and created a newfound interest in chess among its audience. Lewis collaborated again with "Godless" creator Scott Frank to populate the 1960s city-hopping life of chess prodigy Beth Harmon. And she didn't do it alone. When production moved to Berlin, she began working with British CD Olivia Scott-Webb and a team in Berlin to assemble an international cast to tell a story that resonated with millions. Lewis shares her process with Backstage and explains why actors can find fulfilling work wherever they live.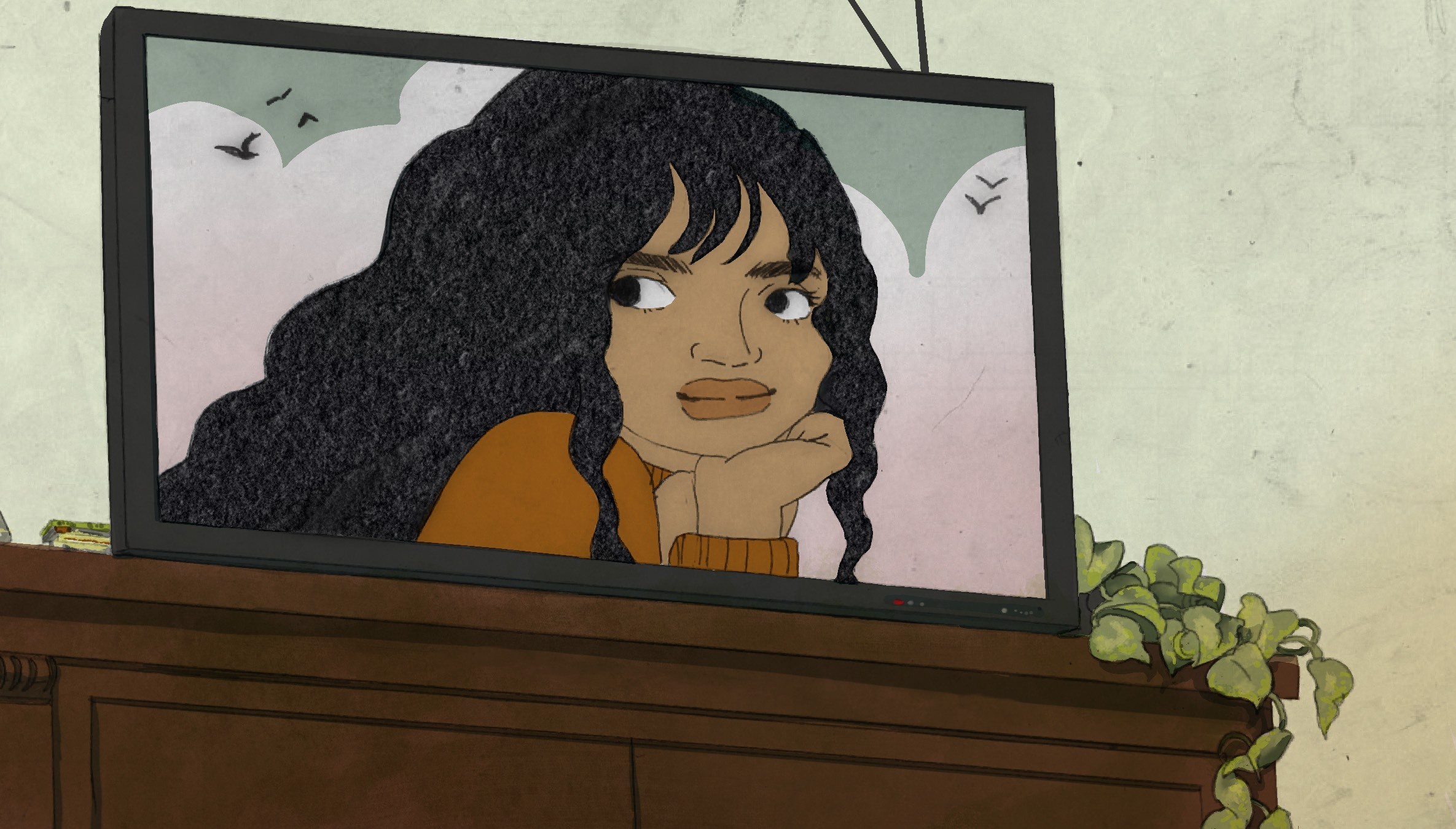 How To Become a TV Actor
Describe the casting process for "The Queen's Gambit."
Anya wasn't attached. And this is an age group where there are amazing actresses. I had met Anya early on after she had done "The Witch." She came to New York and she left a pretty vivid impression. We had a list of women in this age group, but Scott watched "Thoroughbreds" and loved Anya, and he went to London to meet her and she became the first person that we had. I had also made Scott aware of Bill Camp when we were doing "Godless." Almost right from the get-go, he knew that he wanted Bill for Mr. Shaibel. Mr. Shaibel was written into the first episode but was not in future episodes and it developed so he does appear in other episodes because of his amazing spirit. I shared this casting with my casting partner and associate Kate Sprance, and originally the series was going to be shooting in and around New York and possibly Canada. When they decided to move to Berlin, I knew that we needed a third casting director, that we would need somebody in London. And that's when we brought in Olivia Scott-Webb.
There was a large British presence in this cast, despite being a mostly America-based story.
Right. Thomas Brodie-Sangster we knew and loved from "Godless," and we knew that we were going to want Thomas for one of those three men. And Harry Melling, I'm a huge "Harry Potter" fan. This came from really admiring him and seeing the Coen Brothers movie, "The Ballad of Buster Scruggs," in which I thought he was amazing. Jolene was an incredibly important character, and Kate and the people in our office did a fantastic job looking at new talent for that. Moses [Ingram] had graduated, I think, just that May. It was great that she was able to bridge both of the ages.
Talk a little more about having to cast the far past, past, and present of characters.
We knew from the first episode that we were going to be casting at least one younger actress to play a younger age. Then we were looking at two ages, the very young girl, and then, of course, the 13 to 14-year-old. When you're trying to make a match, we need to be thorough in the approach. We put out a breakdown and sat with an image of Anya. We got so lucky, Isla Johnston was British and then the tiniest girl is from Texas.
So really you were looking all over.
That's right. The important thing is, as much as you can, to get that right.
How does getting that right manifest in the audition process?
You actually really do learn a lot in an audition. With Annabeth Kelly, the littlest girl, there was just a haunted quality about her that we got right away from that audition that we knew. You talk to a parent, of course, about what the content is, and you know, everything is fully transparent. We were lucky.
Can you also talk about how Marielle Heller became attached after not acting for a while?
She is so great. We had lost somebody and the clock was ticking. Scott said, "What about Mari Heller?" I said, "Well, she's a director." And he said, "Well, no, she's an actress." He knew her well. I feel it's so important to support and believe in the director's vision. The fact that Scott felt that she was going to be perfect for this—boy, was he right. The period suited her so beautifully.
How does the period factor into your casting process?
A lot of casting is intuition. If somebody feels incredibly contemporary, you know that right away and then know that somebody is not right.
"It is really important for a casting director to be curious about humans and to be curious about whatever world it is you're looking to create and to reference films and photographs. I find casting so interesting and challenging and fulfilling."
How did you collaborate with British casting during the process?
Olivia did such a spectacular job. The mother, Chloe Pirrie, who plays Alice Harmon, I think is fantastic. Every part is so important, but Jacob Fortune–Lloyd playing D.L. Towns as our third in the threesome of the young men in her life. It was so important to get the balance of that correct. Olivia just did a fantastic job with the British end of this. And we also had somebody, in Berlin. It was obviously a big cast. Also, Scott's loyalty to people—Thomas having been in "Godless" was important. Christiane Seidel, who plays Helen Dierdorf, had been in "Godless" as well. I think that it's wonderful that Scott is so loyal to actors, and is always trying to think of where people might fit who he has worked with before.
How did convincing chess skill factor into the audition process?
We had conversations with Bruce Feeney, who was a chess expert. When we were looking for Beth, we had him kind of put the word out a bit, but in the end, a wonderful actor is probably going to be able to embody and seem as if they know what they're doing. And they all did.
Where do you like to look for new talent?
We live in New York, where our theater community is so rich, and between Off-Broadway and so many of the theaters, and now there's so much content on TV, I think we're all looking at all of these shows to learn new talent from there. I'm reaching into all sorts of different worlds. There's talent everywhere. It is really important for a casting director to be curious about humans and to be curious about whatever world it is you're looking to create and to reference films and photographs. I find casting so interesting and challenging and fulfilling.
What can an actor expect from auditioning for you?
I want an actor to feel comfortable. I want an actor to do the best job that they can. I think it's important for actors always to know that we want to cast the part. I think it's such a hard career because it is filled with rejection. You have maybe done the best audition ever, but it doesn't necessarily mean that you're going to get the part because there are other factors at play. I do think it's important for actors to know we want you to do well, I want them to act or to feel comfortable, I want an actor to feel that they can do their best.
What makes you remember an actor from an audition or self-tape?
I don't think about working with them in the future. I think every project that I work on I have tried to act as if I've never done this before. Maybe somebody didn't do a good audition. Maybe somebody wasn't right at all, but let me try to keep an open mind.
What advice do you have for actors?
I think it's important for actors to create within a community. It's hard, but I think that there are showcases, and obviously, people read Backstage and go in for things. Another thing I would say to actors is you don't have to be in New York or Los Angeles. Every community, and certainly every city, I think of almost any size, has some kind of theater going on, whether it be through church or community theater. I think you can be in other places. I'm from Chicago, one of the most thriving theater communities in our country.
This story originally appeared in the July 29 issue of Backstage Magazine. Subscribe here.