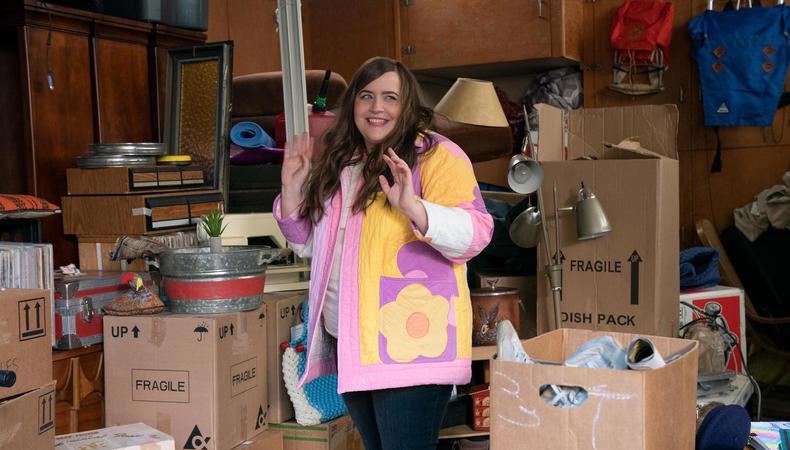 As the best of television's best vie for gold ahead of the 73rd Primetime Emmy Awards Sept. 19, we at Backstage are reminded of the fact that some of today's best-ever on-camera acting lives on our small screens. Now we're reminding you, too! Read on for your 2021 Emmy voting guide to the comedy, drama, limited series, and TV movie acting nominees.
OUTSTANDING LEAD ACTOR IN A COMEDY SERIES
Anthony Anderson, "Black-ish"
Juggling a growing family, career, and his kids' sense of Blackness in the lily-white surroundings of upper-middle-class suburbia, Anderson's Dre Johnson has been equal parts modern philosopher and swaggering goofball on ABC's hit sitcom for seven wonderful seasons and counting. The naturally funny Anderson's ability to pull off both modes continues to impress, as do those moments when he digs deeper.
Michael Douglas, "The Kominsky Method"
Hollywood acting coach Sandy Kominsky has seen better days. Douglas, however, is giving one of his best performances to date. He manages to demonstrate funny or touching chemistry with every one of his scene partners, including Sarah Baker, Nancy Travis, and the many other actors playing Sandy's students. This season, opposite Kathleen Turner, in particular, Douglas creates a kind of onscreen magic.
William H. Macy, "Shameless"
Playing a role for which he's been nominated, justifiably, in various awards races for years, Macy was in rare form this past season, showing us new elements of his considerable abilities. Frank Gallagher is still an erratic deadbeat dad, but the legendary actor has entered more and more calculated territory with the character, finding fresh ways to ground someone who's often high as a kite.
Jason Sudeikis, "Ted Lasso"
Sudeikis always showcases the kind of charisma you can't fake, but his everyman vibe and whip-smart comedy chops have never found a better home than in the role of Ted Lasso, an upbeat American football coach hired to lead an English football team. The freshman season of the Apple TV+ series, co-created by Sudeikis, announces itself as a fish-out-of-water comedy before its leading man reveals layer after poignant layer.
Kenan Thompson, "Kenan"
The long-gestating sitcom "Kenan" offers further proof that Thompson is one of his generation's most gifted comedians. Flexing acting muscles he doesn't often get to exhibit on "Saturday Night Live," he gives widowed father and morning show host Kenan Williams a three-dimensional interiority; he makes private moments as clear as those opposite his co-stars, including Don Johnson, Chris Redd, Kimrie Lewis, and more.
OUTSTANDING LEAD ACTRESS IN A COMEDY SERIES
Aidy Bryant, "Shrill"
You know those screen stars who make you feel like you just want to be friends with them? Bryant is the epitome of this phenomenon, and nowhere is it more apparent than on this Hulu original series. In the actor-writer-producer's capable hands, the self-deprecating, decidedly un-shrill Annie goes from wanting to fade into the background without upsetting anyone to poignantly exploring her own self-confidence and sense of self-worth.
Kaley Cuoco, "The Flight Attendant"
Cuoco's wildly funny yet emotionally shrewd performance as an alcoholic flight attendant entangled in a gruesome murder is what grounds even the most absurd twists on this HBO Max comedy-thriller–character study. Just when you think the series is too silly to feel substantial, the producer-star unveils another layer of her Cassie Bowden, raising the emotional stakes amid all the mayhem. Plus, she's clearly having so much fun.
Allison Janney, "Mom"
Bonnie is a screw-up who unapologetically screws up other people's lives. But Janney is so pitch-perfect in her physical comedy, so enduringly endearing, and so damn funny that she makes this (frankly horrible) woman inherently affable. Who else could pull that off? It's no wonder the seven-time Emmy-winning actor frequently sweeps awards shows—and will surely continue to do so.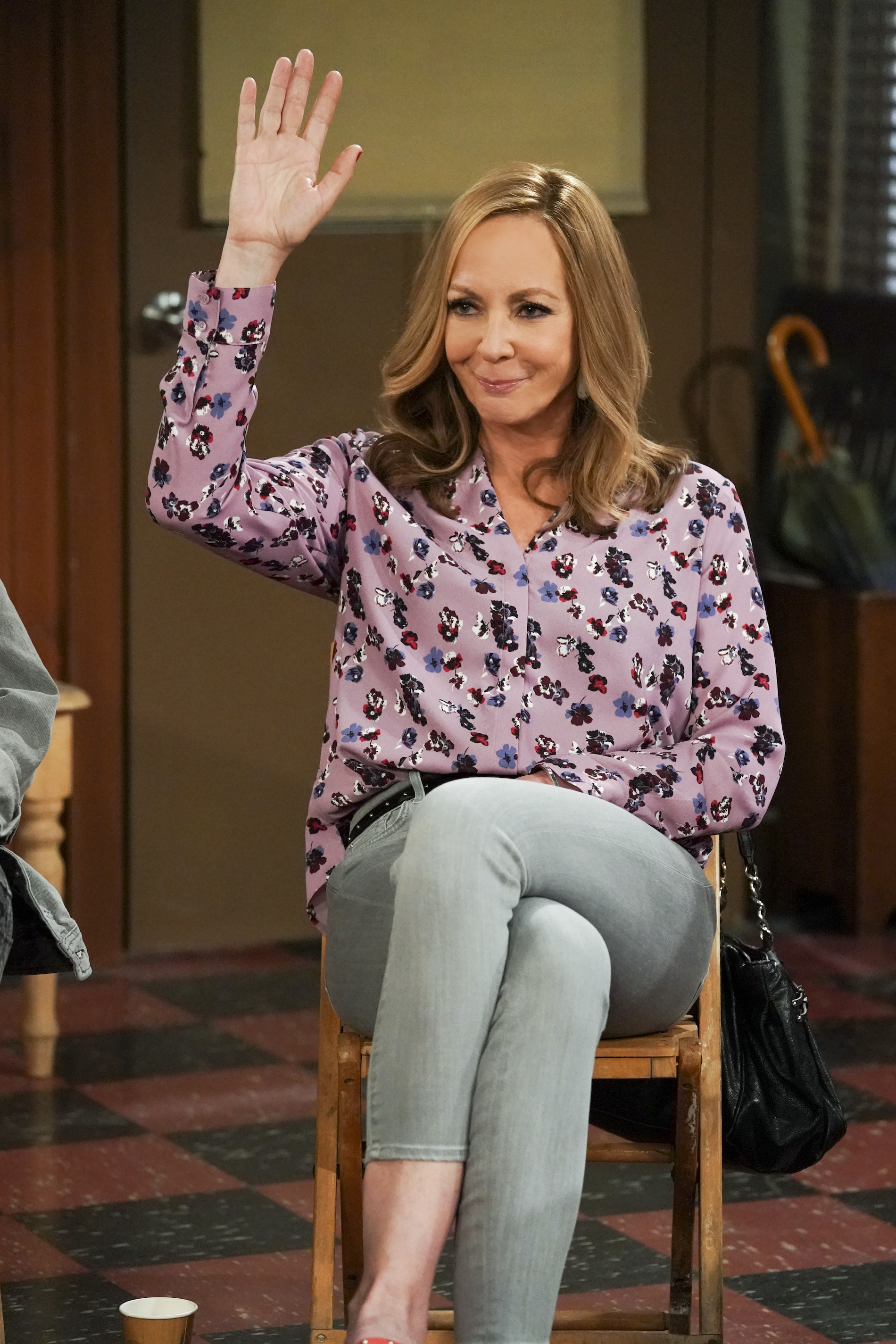 Tracee Ellis Ross, "Black-ish"
In some ways, Rainbow Johnson is your typical sitcom mother: frazzled yet poised, put-upon yet supportive. But Ross and the creators of ABC's most subversive comedy have turned that trope on its head by adding new qualities: She's goofy, badass, and often borderline deranged. Again and again, the actor has demonstrated her dramatic (and directing!) chops, making us love the Johnson family and its matriarch even more than we already did.
Jean Smart, "Hacks"
Playing two diametrically opposed roles on "Hacks" and "Mare of Easttown," Smart ruled our TV screens this spring. She stars as Deborah Vance, a boundary-pushing comedian spending the twilight of her career as a washed-up but über-rich Vegas performer. Her delivery of such scathingly hilarious lines as "I was just wondering why you were dressed as Rachel Maddow's mechanic" should be taught in comedy acting classes forever.
OUTSTANDING SUPPORTING ACTOR IN A COMEDY SERIES
Carl Clemons-Hopkins, "Hacks"
Marcus could have been a cursory, literally subservient role, receding into the background among larger-than-life women. Instead, Clemons-Hopkins makes the character a drily funny, confident, self-starting (and dare we say sexy?) presence that we miss whenever they're not around. You're rooting for Marcus to get out from under Deborah's thumb from the moment their hot-and-cold dynamic is established.
Brett Goldstein, "Ted Lasso"
"Ted Lasso" centers and celebrates all things sincere, daring to find humor in hope. Its determinedly earnest tone makes Roy Kent—the perpetually furious, repressed, aging footballer brought to life by Goldstein—all the more hilarious. Under all that foul-mouthed rage, there's a sensitive man in crisis, which Goldstein reveals in the season's most subtle and effective character arc.
Brendan Hunt, "Ted Lasso"
Coach Beard plays things close to the vest. What little we learn about him comes in unexpected bursts of comedy, upping this show's already high laugh-per-minute rate. One thing that's certain, though, is that the actor behind Beard understands him completely; as one of the show's writers, Hunt likely has the guy's (apparently bizarre) backstory established down to the smallest detail.
Nick Mohammed, "Ted Lasso"
Watching Mohammed's Nathan Shelley evolve under the titular Ted's guidance from, essentially, team water boy to assistant coach is one of the many delights of this show's first season. The way Nate comes into his own, eventually reining in the players' egos in the locker room, is expertly charted by an actor who doesn't need to do much to steal a scene.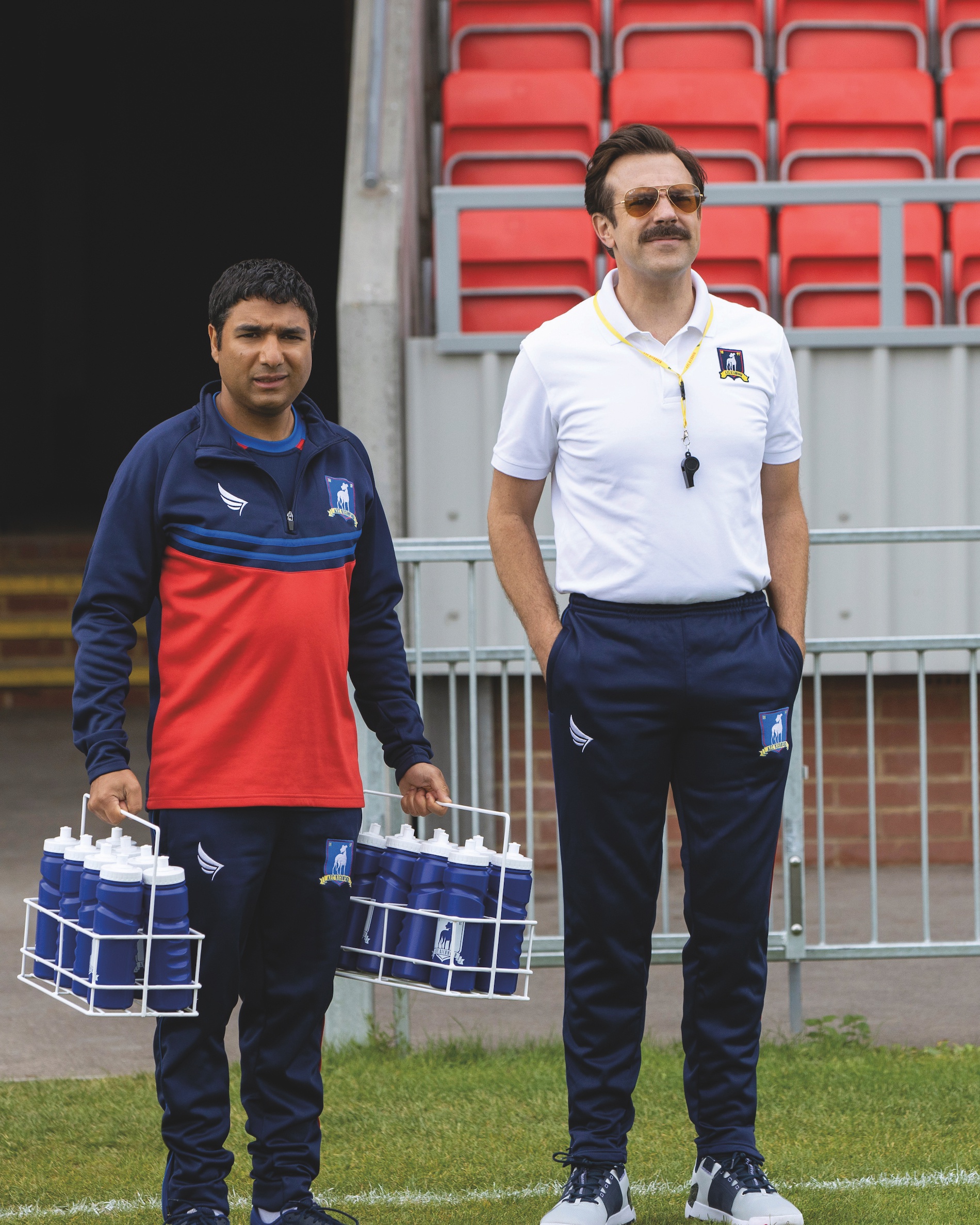 Paul Reiser, "The Kominsky Method"
Plenty of comedic material has been mined from the dynamic between a man and his girlfriend's father, which means Reiser deserves credit for capitalizing on that and then some. As Martin Schneider, boyfriend to Sarah Baker's Mindy, the daughter of Douglas' Sandy, the veteran comedic star takes those prickly situations in often unexpected directions, zigging when you think he'll zag.
Jeremy Swift, "Ted Lasso"
You're liable to cringe as much as laugh when it comes to Swift's Leslie Higgins, AFC Richmond's director of communications. The brilliance of this veteran actor's on-camera precision can be seen in every microexpression, whether it's a grimace or smile. He's one of those comedians who only needs a wordless, split-second reaction shot to crack the audience up.
Kenan Thompson, "Saturday Night Live"
After 18 seasons on NBC's live sketch show—a record, by the way—Thompson is inarguably the backbone of "SNL." You'd think he'd be sick of giving his all every Saturday night for nearly two decades, but you'd be wrong. The pure, genuine joy Thompson brings to every sketch is palpable. Case in point: this season's pandemic-era riff on food mascot Uncle Ben opposite Maya Rudolph's Aunt Jemima.
Bowen Yang, "Saturday Night Live"
It's not often that a new "SNL" cast member infuses such fresh energy into a season: Yang manages to combine his sharp comedic sensibility with one-of-a-kind characters, cementing his place in a new era for the long-running show. The result is a first-ever Emmy nod for a featured, rather than main, cast member. (Next season, Yang will surely be promoted to the latter—he's earned it.)
OUTSTANDING SUPPORTING ACTRESS IN A COMEDY SERIES
Aidy Bryant, "Saturday Night Live"
It may have taken eight years and countless mom wigs, but Bryant has stealthily become one of the most enjoyable "SNL" cast members, week after week. Whether it's a brief, wordless cameo in a sketch or her accent-heavy Sarah Huckabee Sanders, Bryant kills it every time and leaves viewers waiting for her to reappear on the Studio 8H stage.
Hannah Einbinder, "Hacks"
How do you hold your own when sharing a scene with a legend like Smart? Ask Einbinder, an impressive TV newcomer and one half of this show's dynamic duo that lends it equal parts heart and humor. Even as her Ava Daniels gets on our nerves, the actor makes her feel relatable, and demonstrates again and again her ability to pivot between comedy and drama.
Kate McKinnon, "Saturday Night Live"
The Emmy-winning MVP of "SNL" still has an enviable ability to turn mediocre sketches into brilliant ones with a simple head tilt or a widening of her eyes. Her co-stars often laugh so hard that they can barely keep it together on the air. Her characterizations of both actual public figures and everywoman caricatures are as blisteringly damning as they are hysterically funny.
Rosie Perez, "The Flight Attendant"
Much of the fun of watching "The Flight Attendant" is seeing people get in way over their heads. In the case of Perez's Megan Briscoe, however, there's an added layer of comedy, as she believes she's got a handle on things—despite those things involving North Korean corporate espionage. A combination of Perez's innate confidence and a willingness to fall flat on her face is the key to her scene-stealing work.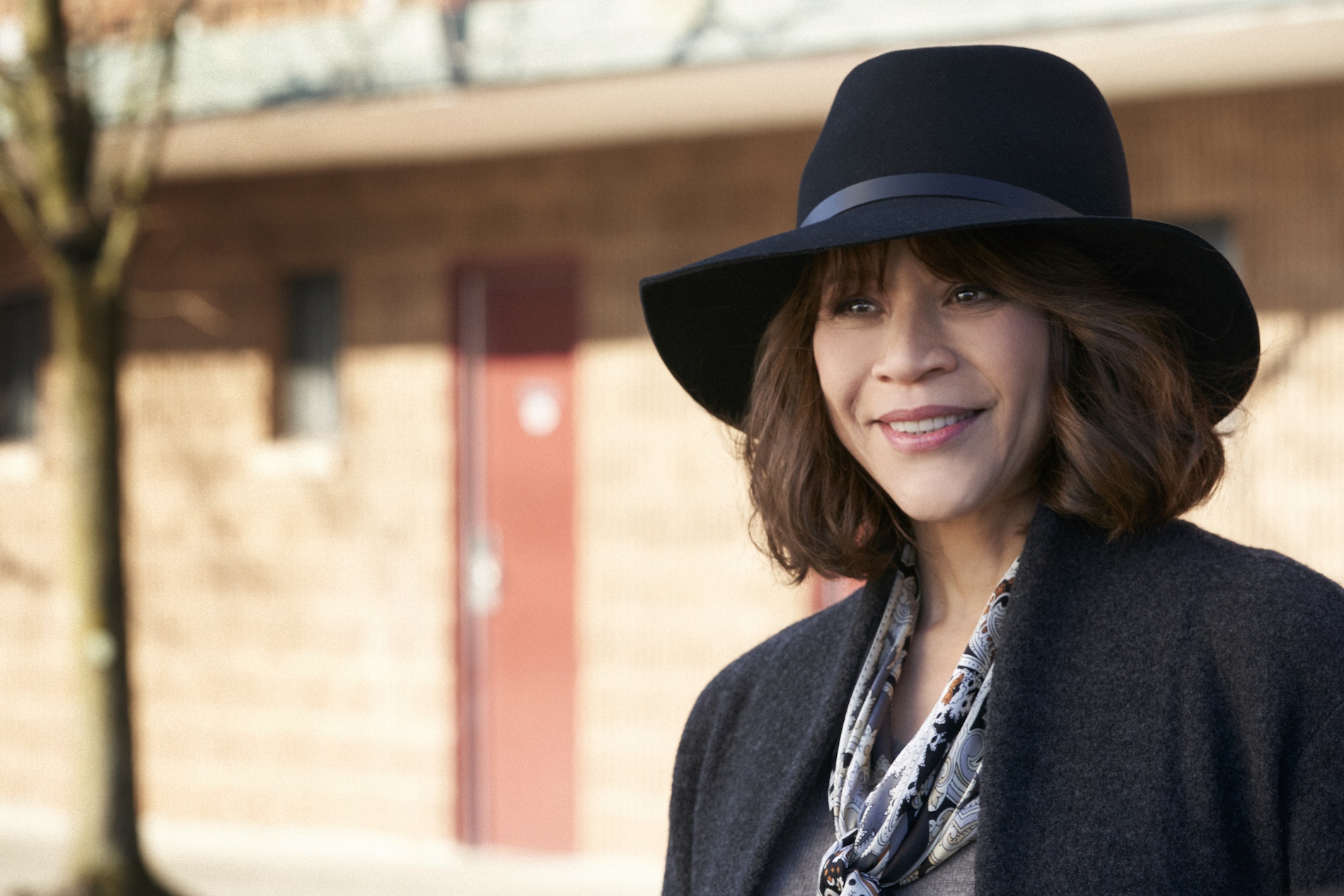 Cecily Strong, "Saturday Night Live"
Strong is the quintessential "SNL" star: malleable enough to fit any role, no matter how wacky. In the course of her eight seasons, she's portrayed the Girl You Wish You Hadn't Started a Conversation With at a Party, a spot-on Jeanine Pirro and Melania Trump, and countless others. Each of her characters are so fully realized that it seems impossible she's only had a week to prepare them.
Juno Temple, "Ted Lasso"
Temple, always a reliable presence onscreen, plays fiery football player's girlfriend–turned-publicist Keeley Jones with larger-than-life brassiness and sex appeal—but also with a candor that empathetically paints her as a woman who wants more from her life. The chemistry between her and Goldstein's hardheaded team captain, Roy, makes for a slow-burn coupling that we can't help but root for throughout Season 1.
Hannah Waddingham, "Ted Lasso"
What's remarkable about Rebecca Welton, steely head of the fictional AFC Richmond football club, is that we should despise her. Yet thanks to Waddingham's portrayal, we simply can't. Initially seeking vengeance against her ex-husband, the team's former owner, Rebecca eventually finds her moral compass. Rather than a villain, Waddingham gives us a complicated, powerful woman breaking down her inner walls to reveal her heart.
This story originally appeared in the Aug. 19 issue of Backstage Magazine. Subscribe here.
Looking for remote work? Backstage has got you covered! Click here for auditions you can do from home!