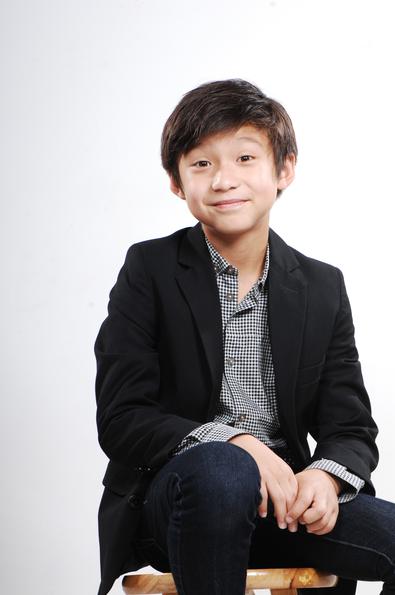 As wise-beyond-his-years middle child Emery Huang on ABC's "Fresh Off the Boat," 11-year-old actor Forrest Wheeler is back on board for Season 2. Catch him next collaborating with the Asian-American entertainers at FungBrosComedy and Wong Fu Productions.
On returning to the show.
"I'm excited to see how all the episodes turned out! There are some amazing [guest] stars like Shaquille [O'Neal] and Jeremy Lin and Rob Riggle. I can't believe [the show's] gone so far. I didn't expect it to be this big, and hopefully it gets even bigger and keeps going for even more seasons."
On kicking butt onscreen.
"My dream role is to be in an action-comedy movie because I do martial arts. I'm a black belt in karate, and I do XMA—Xtreme Martial Arts. It's a fusion between all kinds of martial arts plus gymnastics and dance. I used to do martial arts tournaments. I did one in Orlando [,Fla.,] last year and I got seven first-place trophies and one second."
On playing Emery.
"I like Emery because he's kind of like me: He's easygoing, he's an all-around great person. He fits in very well. If he picks up something, he's automatically good at it, whereas [his older brother] Eddie may not be as good. In some ways [he's like me], except for the part where he's a ladies' man—that's not me. I don't have any girlfriends. Maybe one day."
On auditioning for "Fresh Off the Boat."
"It was five auditions and well worth it in the end. For the first two auditions, I actually auditioned as Evan Huang, who's the youngest brother. And then for the third audition, they had me test with Constance Wu and Randall Park, the parents on the show. I got bumped up to Emery Huang. So after we did a couple more chemistry test auditions and it kept narrowing down, it was eventually two people, and I'm so thankful that I got the job."
On learning from his cast mates.
"I love them a lot. They're very helpful. They teach me so much. Hudson and Ian, who play Eddie and Evan, they're like my real brothers. I'm an only child in real life, so it's nice to have brothers and to get what it feels like. [And] I learn a lot from Constance and Randall. Randall is very good at physical comedy. I try to be like him—as good as him. And Constance Wu is very good at improv, so I try to be like her as well. I love her work. She's very funny."
Like this story? Read more of our Spotlight On interviews!