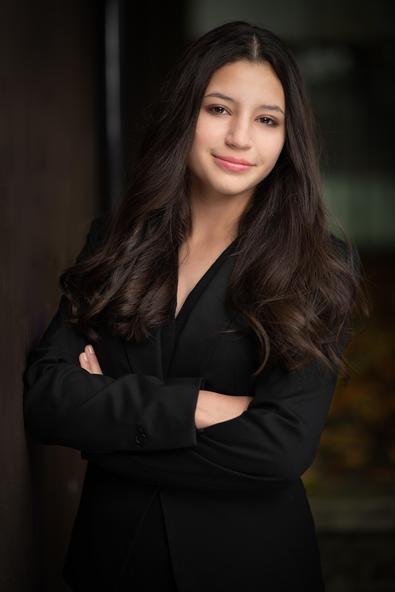 U.K.-based actor Geneviève J. Galliani sees every role that comes her way as an opportunity to develop new skills. With a little assistance from Backstage, she's well on her way to building a solid portfolio.
Follow through with your follow-through.
"This is the time in your life when you can be open to the world. Have a goal, master your basics, and learn new skills. Identify your weaknesses. Be patient and don't take it personally if you don't get a part."
You're the lead in someone's movie; find it.
"Anyone who wants to succeed needs to focus and prepare. Persevere and be constant. These days, acting is a global market, and I have decided to follow my dream anywhere in the world."
Lay a foundation with the essentials.
"I consider myself under development and I'd like to build a strong background for the moment that I'm a professional [actor]. Backstage provides easy access to a huge and reliable platform for worldwide networking. Here, people can see who I am and all that I've done."
Find a role that checks all the boxes.
"[In a recent project], I play a young girl from a broken home. I always try to get the most out of any experience; to learn from people and visit new places. This project had it all."
Backstage offers chances for growth.
"It was a new experience for me. I've never done a comedy, and it was a good opportunity to increase my portfolio by playing a character outside of my comfort zone."
To see your success story in print, tweet @Backstage using the hashtag #IGotCast.
This story originally appeared in the April 2 issue of Backstage Magazine. Subscribe here.