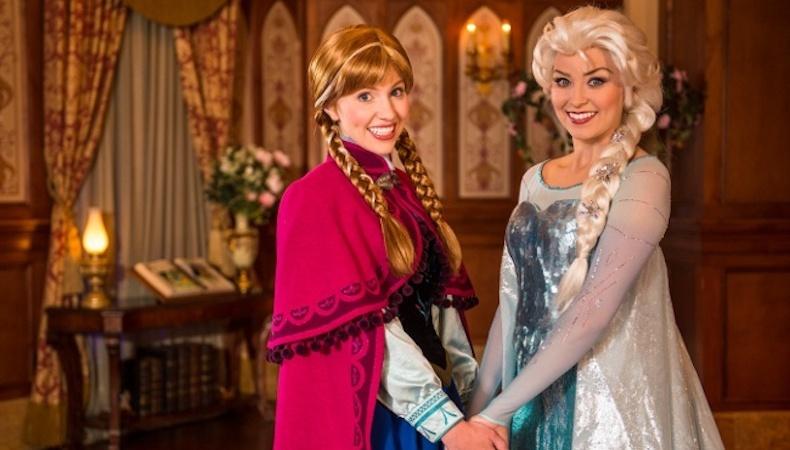 When it comes to bringing your favorite Disney character to life, it's like Walt Disney himself once said: "All our dreams can come true if we have the courage to pursue them"—plus a little audition know-how. If you want to learn how to become a cast member at Disneyland, Walt Disney World, or another Disney theme park, keep reading.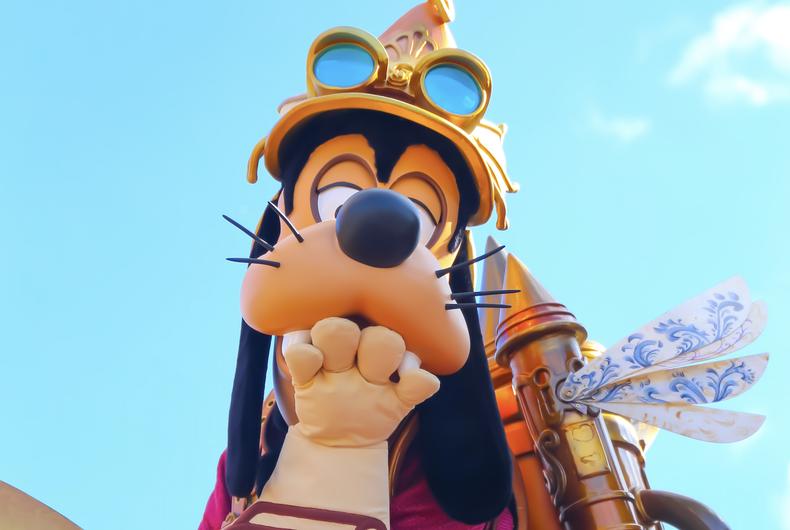 Lydia Turner/Unsplash
1. Create a profile
You need a Disney Auditions performer profile to apply to open positions.
2. Find gigs
Search through casting calls on our Disney casting calls database or via Disney Careers.
3. Apply
Along with your performer profile, most positions ask for:
A résumé with contact information, location, acting experience, and vocal range
Photos—usually a headshot and several body shots
Videos of Disney songs and reels of your best work
4. Check in
Depending on the role, you may be asked to visit the Disney Auditions Check-In for a virtual audition.
5. Audition
After receiving applications, the talent casting team reaches out to chosen candidates with further callback material. A typical audition starts with a line of dancers doing two counts of eight—usually something ballet-based—across the floor. That will "really narrow it down to who we want to investigate further," says Kelly Goff, a casting director for the Walt Disney Parks and Resorts characters department. From there, actors are put through an animation and movement exercise, which showcases how a performer can nonverbally express emotion in order to tell a story.
From there, the audition explores specialty skills like tap, tumbling, and additional musical theater styles. "In one audition, I can hire a Disney character look-alike, a parade performer, someone to portray our new 'Star Wars' characters—we're looking for multiple things in one audition," Goff says.
Darla Hayward, a former casting director for the Walt Disney Parks and Resorts main stage, occasionally requires a song. In that case, she advises actors to stay away from the Disney songbook.
"It's always great if you see that we're looking for a pop tenor and you pick something that's in the pop genre; but I think when you get down to individual songs, it doesn't really matter so much," she says. "If you're coming in for Ariel [from 'The Little Mermaid'], it's probably a good idea not to sing her song, because you don't want us to make that comparison right off the bat."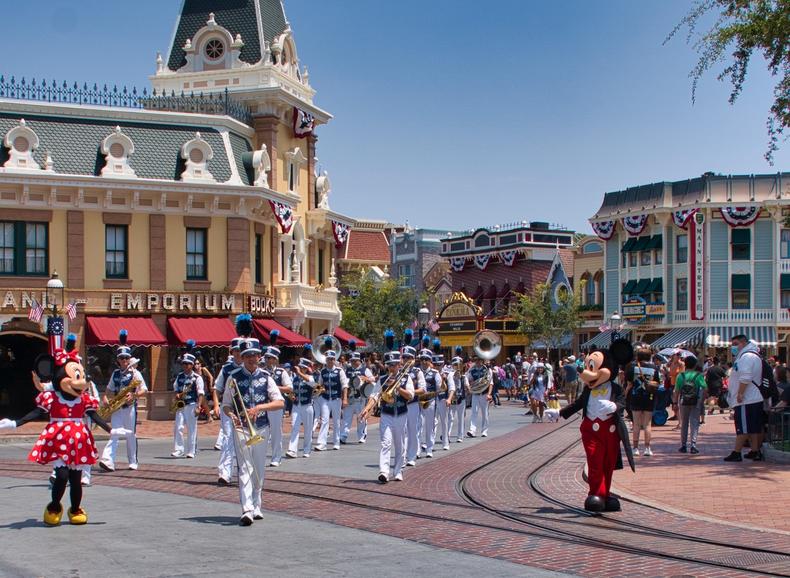 Renato Marzan/Unsplash
A recent initiative focused on inclusivity transitioned away from the notoriously strict Disneyland and Disney World character requirements, which regulated hairstyles, headwear, and tattoos. Current requirements include:
Age
You must be over 18 years old.
Authorization
You must be authorized to work in the country the park is located in.
Physical characteristics
Certain roles have some basic physical requirements and restrictions. "It's important to us to make sure that we're being careful with continuity from performer to performer when we're representing Disney-branded characters," says Goff.
Hayward notes that, while certain typecasting is necessary for continuity purposes on the main stage, she still looks for a "spark" from each actor. She cites the various Ariels she's hired for Disney's "Voyage of the Little Mermaid" show.
"A mistake that a lot of people make is that they think I'm looking for them to be exactly like the girl in the film; but with our live entertainment, we have a little more leeway," she says. "Each one of our Ariels brings something different to the table, and that's what I'm looking for: I'm looking for the best of you, not you pretending to be something else. The same thing goes for Belle [from 'Beauty and the Beast'] or any of the other Disney-branded roles."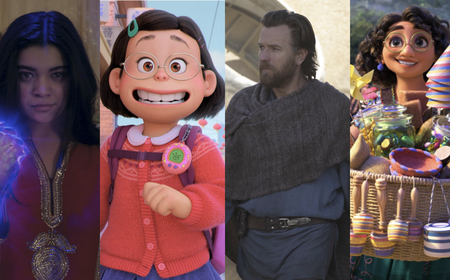 How to Audition for Disney
Talent
Top-notch singing, acting, and dancing capabilities are required for most roles. Different parts require different performance capabilities; for example, certain Disney princesses require a higher vocal range. Disney's recent inclusivity initiatives have also added roles for wheelchair users.
Confidence
Both Hayward and Goff agree that nailing an audition takes self-assurance and passion. "You're looking for something that's going to draw your eye to them and you think, My audience is really going to want to see this person," Hayward says.
Flexibility
You may be asked to relocate or be available for certain contract periods. Although your experience will vary depending on your location and role, the typical schedule for a full-time Disney cast member involves long hours and fast turnaround times. Shifts sometimes last longer than 12 hours—especially during the holiday season, when the crowds come in droves. Cast members report that they were often asked to take shifts less than eight hours apart. Expect to work on holidays, weekends, and special Disney event days.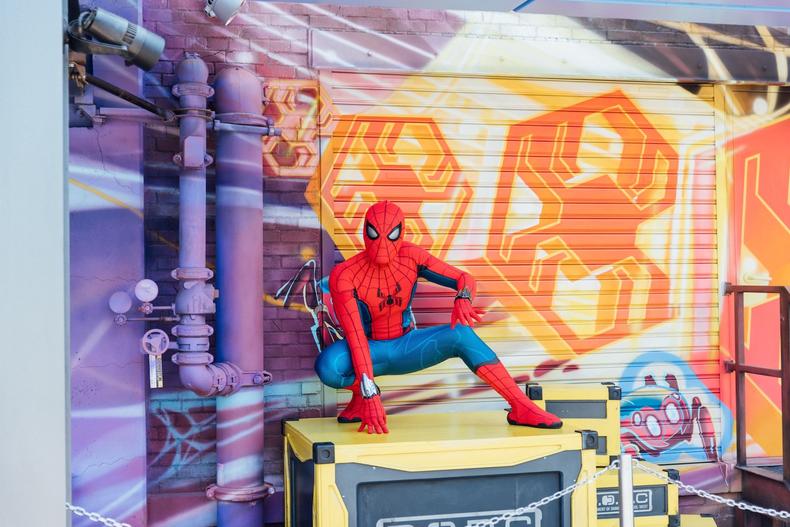 Steven Lozano/Unsplash
According to Glassdoor, cast members at Disney make $14/hour or $35,380/year on average. Which means that, for many, working at the most magical place on earth is a labor of love.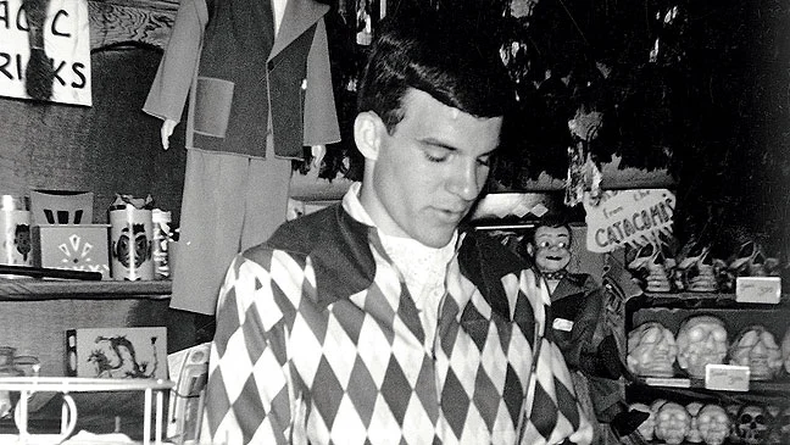 Steve Martin working at Disneyland Courtesy Disneyland
Did you know that some of today's best-known actors got their start at Disney theme parks?
Wayne Brady donned the Tigger suit as a teenager, where he danced and sweated his way through the parade at Walt Disney World.
Kevin Costner was a tour guide on the Disneyland Jungle Cruise, where he met his now ex-wife, Cindy Silva, who was playing Snow White.
Taye Diggs was a dancer in Sebastian's Caribbean Carnival at Tokyo Disneyland.
Steve Martin worked at Merlin's Magic Shop in Disneyland, where he discovered his love of magic.
Michelle Pfeiffer went down the rabbit hole as Alice from "Alice in Wonderland" in Disneyland's Main Street Electrical Parade back in the 1970s.
Inspired by this post? Check out our Disney casting audition listings.