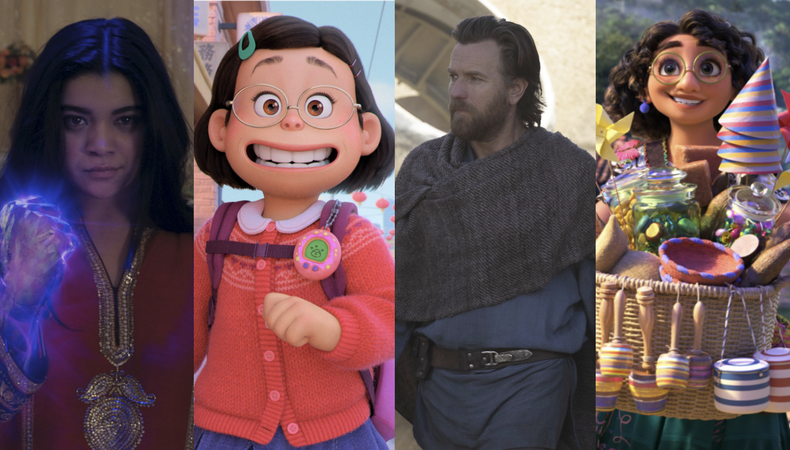 Have you ever yearned to join a rebellion in a galaxy far, far away or play a royal in a fictional kingdom? Disney, the entertainment titan behind "The Avengers," "The Mandalorian," "Encanto," and tons of other blockbuster movies and TV shows not only adapts existing intellectual property and produces award-winning original content; it also provides a platform for famous faces and outstanding newcomers alike.
"I think the most important quality is that an actor should always follow their instincts and follow their impulses," says frequent Disney casting director Sarah Halley Finn. "As long as an actor is drawing [from] their own life experience and connecting with what's real in them and bringing that to what's real in the character, it's going to be unique."
In this in-depth guide to getting cast in Walt Disney Studios and Disney+ projects, we walk you through how the process works and share audition tips from current stars and CDs.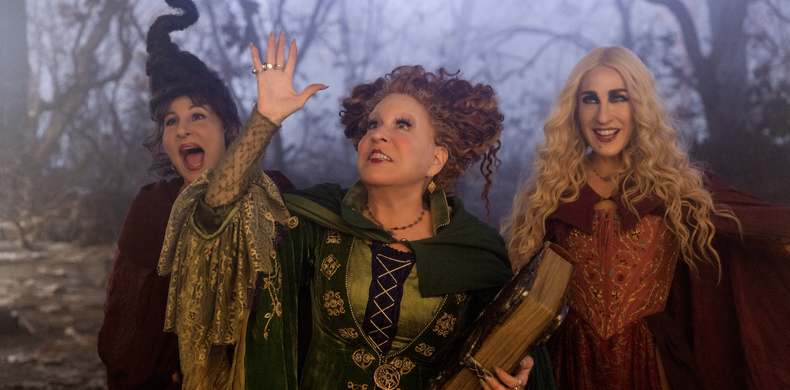 "Hocus Pocus 2" Courtesy Disney+
From "Loki" to "Hocus Pocus 2," there are a number of Disney movies and series actively putting out new films, seasons, prequels, and sequels—and seeking new actors, of course. Here are some resources you can use to stay up to date on which projects are currently casting or filming: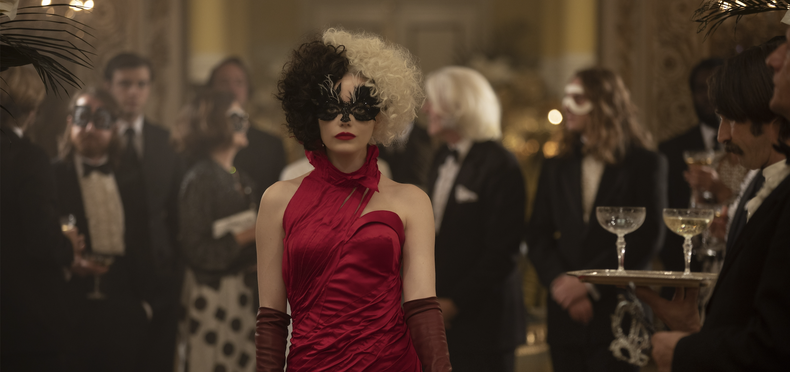 "Cruella" Courtesy Disney+
Disney is known for its ironclad NDAs and going to great lengths to avoid leaks. So your audition will more than likely use a heavily redacted version of the script or a script that has nothing to do with what you are auditioning for, but demonstrates that you can hit the right beats for the project.
"In order to protect the creative process at the studio, we release very little information about the projects and characters to anyone outside of the company," says Jamie Sparer Roberts, head of the casting department at Walt Disney Animation Studios. "Occasionally the director will share rough sketches with the actor at the live audition. In fact, the sides that we use are not usually made up of material that is in the actual film. For example, most of my 'Frozen II' audition material for new roles has been made up of scenes pulled from various existing stage plays that echo the emotion of our film."
For any actor trying to prepare for an audition with little information, Roberts offers a workaround: "Come prepared to use [your] imagination and, in some instances, improvise. Our auditions are not as much about the words on the page as they are about finding the essence of a character in the actor's interpreted performance, mixed with the sound of their voice."
RELATED: How to Get Cast In a Disney Theme Park
To maintain that shroud of secrecy, Rachel Matthews auditioned for the role of Honeymaren in "Frozen II" using a David Mamet monologue—"so absurd for Disney," she says—and a song she chose herself, "Wicked Game" by Chris Isaak. With those materials in hand, Matthews auditioned for Roberts, her assistant, and "Frozen" and "Frozen II" director Chris Buck.
"It was the most intimidating audition I had ever been in. But for some reason, I felt so at peace," Matthews remembers. "Chris told me he wasn't going to be looking at me while I did my monologue; he would be looking at these pictures. He whipped out six hand-drawn pages of Honeymaren. In that moment, I was able to look at her. It was this crazy moment of: I know how to do this; I know how to play her."
Even in the live-action realm, auditioning and waiting for that callback from Disney can take months—or years. "In the Marvel world, there were many actors who auditioned for one part in a Marvel film or another project and got cast years later in something else," says Finn. "When you do good work and show up every day, we take note. We remember that, and hopefully it turns into something down the line."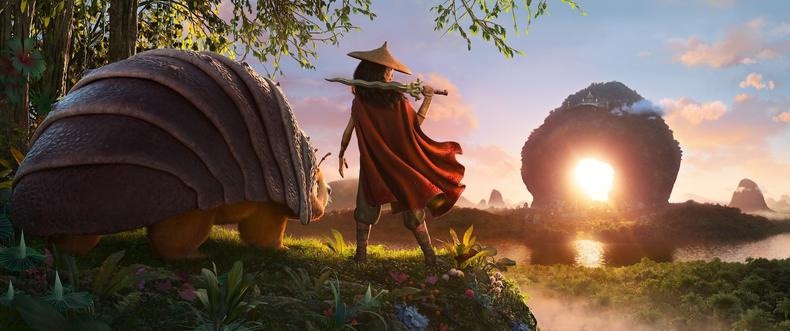 "Raya and the Last Dragon" Courtesy Disney+
Research is key. It's important to stay on top of upcoming auditions and production schedules, even if you already have an agent. You can also look through our regularly updated list of Disney casting calls.
Additionally, check out our project-themed roundups. This list includes Disney and Pixar projects, as well as titles from Disney-owned studios such as Lucasfilm, Marvel, Hulu, and FX. We also keep tabs on gigs from the company's theme parks and cruise lines.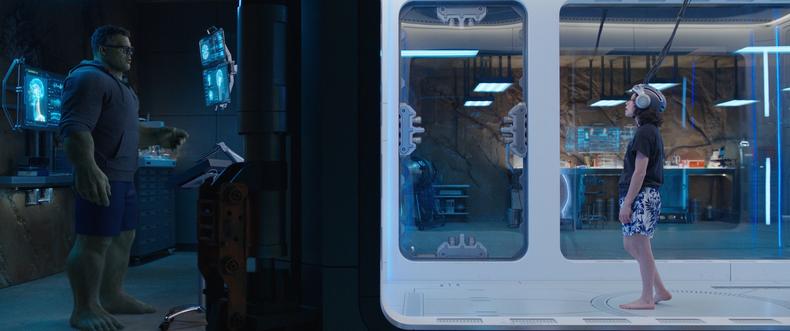 "She-Hulk" Courtesy Disney+
Some of the most prolific Disney CDs include: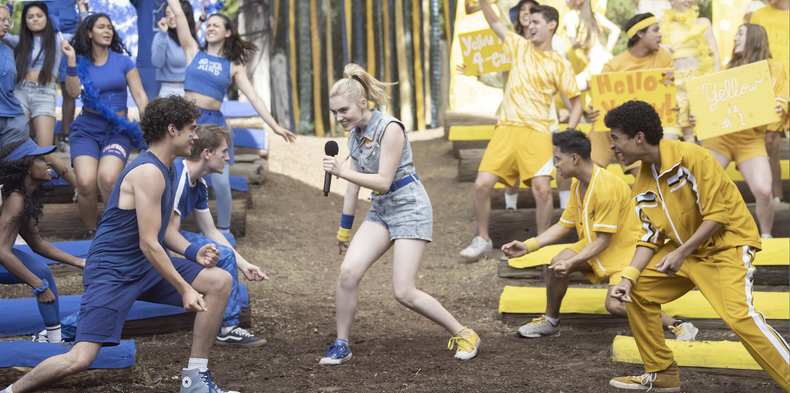 High School Musical: The Musical: The Series" Courtesy Disney+
Most Disney acting gigs will likely require you to go through an agency rather than a public casting call when auditioning for any lead, supporting, or recurring roles. However, if you don't have an agent, you're in luck: Thanks to the massive global reach of the Disney brand, the studio dabbles in both open and traditional casting calls.
"We put a breakdown out that has all of Canada and the U.S., and we even send [it] to England and Australia," says Taylor. "We know that there are kids out there who may not have an agent and can't get to us. We'll choose three or four different regions of the country and go there ourselves, or we send casting directors that know how we work and know what we're looking for. We'll go to performing arts schools, acting schools, and regular schools if we can, just to branch out."
Taylor notes that Disney also "occasionally [has] a big open call, so that anybody can show up—because you just never know where anyone is hiding or where they might be."
"We don't want to miss out," she adds. "We always start with the people we're already aware of, in addition to the new people we hope to find. And of course, we're always talking to agents about who they represent. We talk to them on a daily basis; they're extremely valuable. We really appreciate our relationships with the agents and the managers out there who collaborate with us. It takes a village."
Old-school practicality still goes a long way in our social media–saturated world. Research the casting directors for current Disney projects, and don't be afraid to reach out. "Send them a short note with your picture and résumé," advises Disney Channel CD Lisa London ("Hannah Montana"). "Tell them that you would love to audition for them. Just be sure to be prepared if this opportunity arises."
However, social media and online networking is your best marketing tool. Start a carefully curated social media account, and create a personal website that showcases your updated headshots, show reel, and résumé.
In "Ms. Marvel" breakout star Iman Vellani's case, checking in with her aunt over WhatsApp is how she found the casting notice for the series, according to Variety.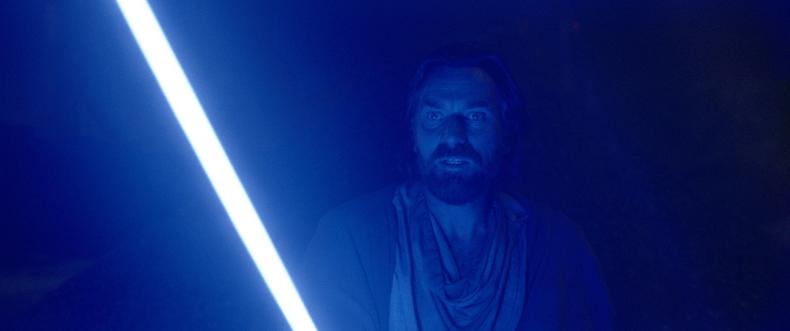 "Obi-Wan" Courtesy Disney+
Use your real voice in addition to others.

"For the larger voiceover world, it's about being able to do a bunch of different voices," says Lyon. "So it's interesting, because the

standard demos

don't

really work for us. We still need people who can do great things with their voice. One thing that I wish for when we get demos is that people would speak a little bit with their natural voice."

Be authentic.

"I'm looking for actors who come in and bring a real acting performance to the character and not bring in [just] a voice." Roberts said on

The Ash Taba Show

. "I don't want a vocal performance, per se; I want the entire performance. I tend to [hire] actors that are actors and not just voice performers."

Do your homework. "Always do the prep," says

"Cruella" CD Lucy Bevan

. "Know the material, and be ready to take notes and make adjustments. It's hard to do that if you're not prepared."

Don't emulate others. "The worst thing actors can do is listen to John Boyega and go: 'I'm gonna walk in these footsteps,' " says

"Stars Wars" actor John Boyega

. "You've got to be a sponge. In terms of acting, a great foundation is always information. If your foundation is wack and rocky and muddy and you're trying to build a five-star hotel, forget it. Go back. Dig deeper."

Experiment beyond the script. "Go back and think about iconic animated characters," says

Aaron Drown

, the executive director of casting for Disney Television Animation. "If you were to try to do an impersonation of what SpongeBob sounds like when he laughs or what Mickey Mouse sounds like when he laughs, just realize: Oh, an actor came up with that laugh; an actor came up with that noise. But don't expect, in the sides, for the writer to write: 'Laugh.' Just be aware of what's happening around the lines and [what] informs them. The things that aren't just the written word are important to think about when you're auditioning."

Be kind to yourself. "Be patient. I think [actors] hear this a lot, but [when] I was three years out, I gave up. I was gonna go to law school," says

"Frozen" star Josh Gad

. "I called my mother to tell her this news; I thought she would be ecstatic. Instead, she was really pissed at me and said, 'I'm really disappointed in you. You spent 15 years dreaming of becoming an actor and only three years trying. You owe yourself more.' Then, a couple of months later, I got my first big break on Broadway. The plan was 'Saturday Night Live.' The plan did not go as planned. The plan was very: I'm going to be on 'SNL.' And it was only after I let go of that dream that my career identified what it wanted to be."