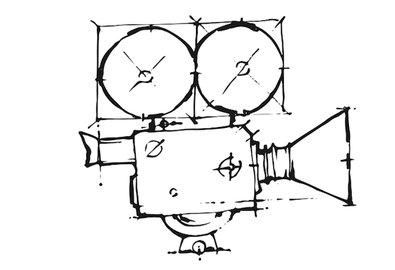 For neophyte actors, directors, and filmmakers, Film Independent is a resource to utilize.
From its free events and screenings to its meticulously compiled list of alumni looking to collaborate with like-minded individuals, the organization, which spearheads "artist-driven filmmaking," is a gold mine for those looking to get a feel for Los Angeles' indie film landscape.
In 2015 alone, Film Independent—in partnership with LACMA and the L.A. Film Festival, and as a part of its Spirit Awards—has held dozens of events to foster meaningful networking opportunities; hosted chats with prominent directors Ava DuVernay ("Selma"), Justin Simien ("Dear White People"), Richard Linklater ("Boyhood"), Dan Gilroy ("Nightcrawler"), and Gina Prince-Bythewood ("Beyond the Lights") as a part of its Directors Close-Up conversation series; created learning environments for visionary filmmakers with labs led by producer Alix Madigan-Yorkin ("Winter's Bone"), director Catherine Hardwicke ("Twilight"), plus others; and awarded over $630,000 in grants and awards, as it does each year.
The organization is in it for the long haul, dedicated to sticking with filmmakers through their entire creative process, offering guidance in directing, screenwriting, producing, and documentary filmmaking where creators can receive feedback and one-on-one mentorship, as well as select scenes from their projects to cast and workshop.
"We're not a production company driven by the bottom line and we're not here to make money. We want to help filmmakers realize what their vision is," says Film Independent President Josh Welsh. The objective also extends to Web series developers, scriptwriters, and others. "There's a lot of content today that feels formulaic. We want artists with a specific vision who are doing something unique."
Fellows who met that criteria include the likes of Simien; Jill Soloway, creator of Amazon's original series "Transparent"; and Ana Lily Amirpour ("A Girl Walks Home Alone at Night").
But for those on the other side of the camera, (i.e., actors), Film Independent also puts talent in touch with the creatives that could propel their careers forward. Welsh, who first came to L.A. to be an actor, says he met some of his first contacts by going to Film Independent member events.
And the organization's Talent Guide, a comprehensive wealth of information about alumni from its Artist Development programs, is an added resource.
"We publish the guide once a year and it contains photos and bios and contact information for all of our fellows from our development labs or ones we support with cash grants," says Welsh of the directory, which features an array of filmmakers on the front end of their careers completing their first feature, as well as ones on their second or third. Not only is the guide sent to agents, managers, and production companies, it's a useful tool for actors without representation looking to familiarize themselves with up-and-coming indie filmmakers.
"As an actor, it's easy to feel powerless," says Welsh. "They're going to auditions but it's the producer or the director or the casting director making decisions. You need to be able to have agency and control by saying, 'I'm going to get to know the indie filmmakers and they're going to get to know me.' There are actors coming to Film Independent events and I know their faces from receptions and screenings."
The president emphasizes that recognizing an actor's face in a "meaningful context" is important for filmmakers who are eager to be in an environment where they can talk about their work. "It's both professional and social. It takes being outgoing but it's a great way to know who's up and coming."
Inspired by this post? Check out our film audition listings!