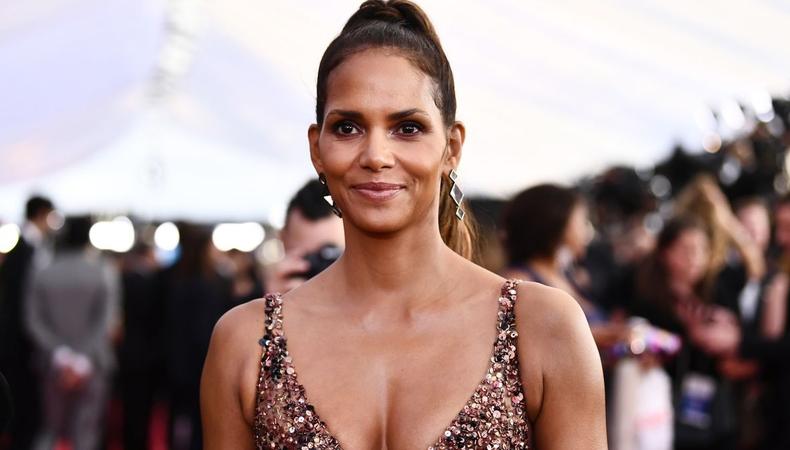 Greenlit means a project is officially a go, so all you have to do is follow these leads to stay up to date. You never know where you'll find an opportunity to land an audition!
"Bruised"
Halle Berry is about to deliver the one-two punch with her next feature "Bruised." Not only will she play the lead role—Jackie, a disgraced MMA fighter who returns to conquer her demons after her six-year-old son appears on her doorstep—Berry will also make her feature directorial debut. The film will be written by Michelle Rosenfarb and has "John Wick" producer Basil Iwanyk attached, as well as the franchise choreographer. There's no word yet as to who will be in charge of casting for the project, but if Berry continues to go with the "John Wick" team, it's possible Mary Vernieu could get the job.
"Titanic"
Twenty-one years after its original production, "Titanic" is ready to set sail on Broadway once more. Casting notices from Laura Stanczyk (Brick Wall Theatrical) have popped up looking for Equity performers for a potential 2019–2020 bow. The production comes as a partial transfer of the mounting from South Korea's OD Company, which was helmed by Eric Schaeffer, who is listed on the casting notice as the director of this project. The Broadway community has been calling for a revival for years now, so the news comes as a delight. Make sure you don't let this opportunity pass without applying!
"Cursed"
Katherine Langford is heading from one Netflix series to another. The former "13 Reasons Why" star is reportedly joining Netflix's Arthurian series "Cursed," where she will star in the role of Nimue in the King Arthur legend of the Lady of the Lake. Zetna Fuentes of "Ray Donovan" and "Jessica Jones" will direct and executive produce the series. No further casting has been announced, nor has a casting director, but if Fuentes wants to stick with the familiar and the Netflix family, she could go with "Jessica Jones" CDs Kerry Barden, Paul Schnee, and Julie Schubert.
"Dead to Me"
The upcoming dark Netflix comedy "Dead to Me" is filling up its cast with big names. Comedic great Ed Asner and James Marsden have been added to the starring cast, opposite Christina Applegate and Linda Cardellini. Marsden will play a love interest to Cardellini's Judy, and Asner will play a resident at the assisted living facility where Judy works. The series comes from comedy writer Liz Feldman, best known for her work on "2 Broke Girls" and "Ellen." No casting director has been made publicly available yet, so keep your eyes open for casting notices for the series!
Looking to get cast? Apply to casting calls on Backstage.