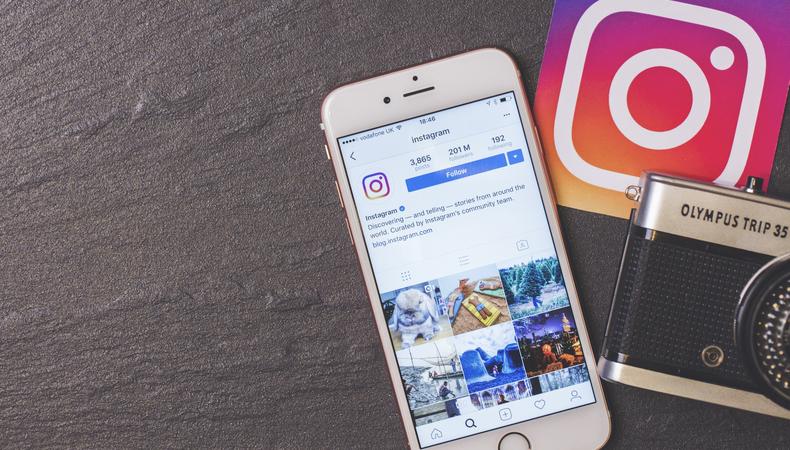 Instagram is one of the world's most popular social media apps, with more than 2 billion monthly users. According to Hootsuite, it's also the most downloaded app in the world—even more than TikTok.
Over the years, the app has evolved from a photo-focused platform to one that lets users post and share videos. Whether you want to grow your followers or simply create more engaging content, here's a guide to editing videos for Instagram to capture your audience's attention.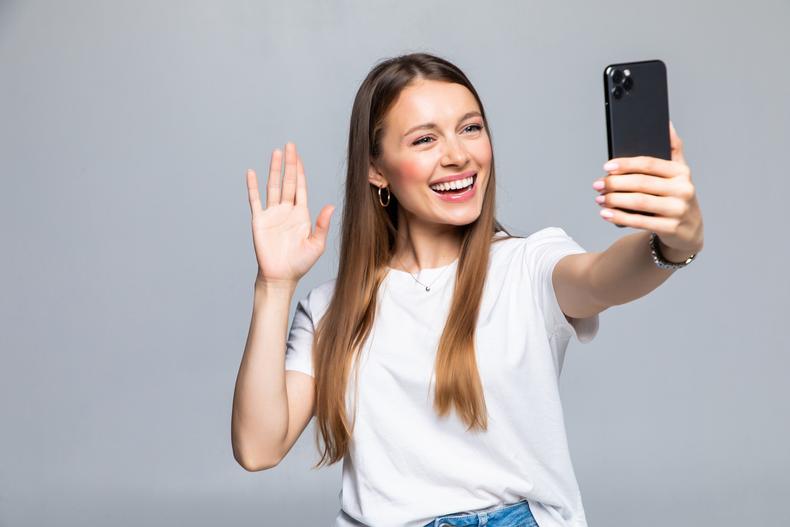 Diana Grytsku/Shutterstock
The different types of Insta videos on the platform include:
Instagram Stories: IG Stories are 15 seconds long and disappear after 24 hours. They're ideal if you want to experiment with different content types and establish a personal connection with your audience. Instagram reports that 50% of its users have visited a website to purchase a product or service after seeing it featured in IG Stories.
Instagram Videos: These are videos you post to your main feed. Unlike Stories, they remain viewable indefinitely, unless you delete them. Because IG videos can run for up to 60 minutes, they're ideal for more in-depth content, such as educational videos or unboxings.
Instagram Live: IG Live videos give your audience a glimpse of your activities in real-time. They're also great for engagement as they let you directly connect with your audience. Live videos add a more human touch to your brand.
Instagram Reels: Launched in 2020, IG Reels are essentially the platform's answer to TikTok. These short-form videos—which can be up to 90 seconds long—have their own tab on the app, making them easier to discover. Conviva analyzed the IG Reels of different sports leagues and found that the average engagement per Reel was significantly higher compared to traditional videos. For instance, the NFL, which is very active on Reels, was able to generate 67% more engagement.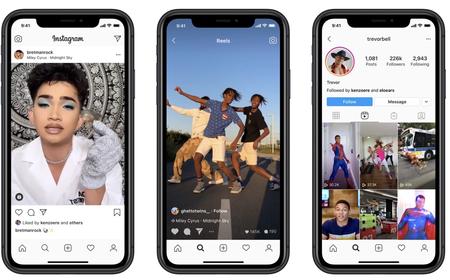 How to Make Reels on Instagram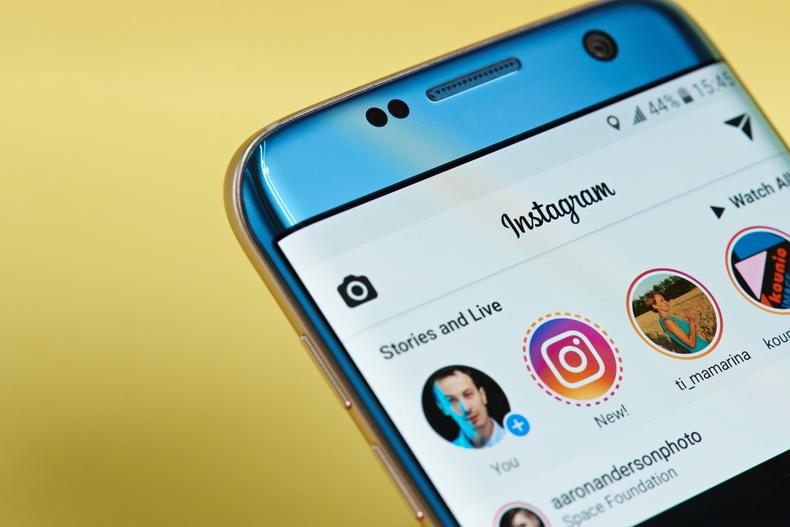 PixieMe/Shutterstock
IG Stories
To edit a video for your Instagram Stories, you need to consider length—anything over 15 seconds will be split into multiple parts. Also, make sure you stick to the vertical format, as the majority of people will watch them on a phone.
Once you've captured your photo or video, there are several options to edit your Instagram Stories:
Start by swiping left or right to find the best filter for your content.
If your video exceeds 60 seconds, use the video trimmer at the bottom of the screen. Note that this feature is only available on iOS devices.
Tap the music note icon to add music. If you choose a song that has available lyrics, you can add these lyrics to your video and customize them using different fonts and designs. According to Rudy Mawer, CEO of Mawer Capital, "Utilizing trending sounds is also algorithm approved, which will increase the reach of your Reel's audience. It is also important to create consistent yet vibrant and appealing thumbnails."
You can add stickers, text, or even draw on your IG Stories.
IG Videos
To edit an Instagram video for the feed, here are some tips to follow:
Open the app to access the in-app editor. If you want to use more editing features, you may want to try

video editing software

such as Filmora or KineMaster.

Determine the dimensions of your video. Footage captured at 1080 x 1080 pixels will be displayed in landscape mode, while 1080 x 1350 videos show up in portrait mode. You can also upload videos at 1080 x 608, but those may be cut off.

Determine how long you want your IG video to be, up to 60 minutes long. However, 60 seconds is how long a user can watch a video on your feed without clicking in to see more. Try to keep your in-feed videos under that one-minute mark to boost engagement.

Once done, you can use the in-app editor to trim your video, add filters, or insert music and other creative effects.
IG Reels
"Editing Instagram Reels videos is about finding the right balance between creativity and simplicity," says Preston McClellan, CEO of marketing agency Golf Space Collective. That process involves:
Trimming your footage to focus on the most interesting and important parts of the clip

Adding transitions, text, or music

Experimenting with filters and effects
"Above all, make sure your video has a strong opening hook and stays true to your personal brand," McClellan says. To that end, shorter Instagram Reels that get right to the point perform best.
"As a general rule, it's good to stick to 7 to 15 seconds, as short Reels tend to loop and will count as multiple views," Mireia Boronat, senior content marketing executive at the Social Shepherd, told Hootsuite. "Then, the algorithm picks up that your video is getting many views and pushes it to more users."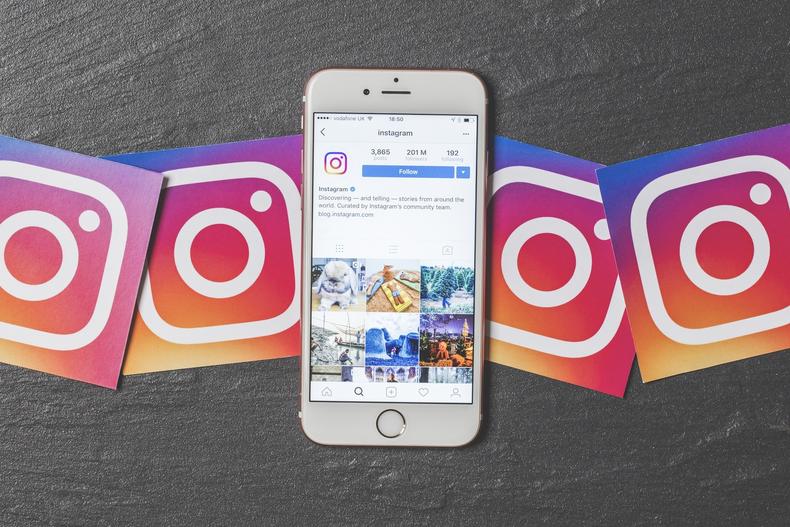 Ink Drop/Shutterstock
When it comes to Instagram, it's important to keep in mind that the platform is always adapting to competitors—which means what works best today might change in the future. When Snapchat was gaining momentum, for example, Instagram's algorithm favored Stories. However, with TikTok's popularity on the rise, Instagram Reels are the medium to focus on.
"We've really noticed a change in editing styles to 'stop the scroll' and grab users as soon as they land on your video," says James Coulter, digital marketing director of Sole Strategies. "Short-form video content quickly became the trend, and a change from the regular timeline to Reels is inevitable for the time being. You've probably noticed more moving text being spelled out onscreen, snappy transitions, and trending sounds. All of these are proven ways to grab attention when the rest of the app is fighting for it."
Adds Mawer: "Instagram's algorithm is really pushing Reels right now. Therefore you will have a greater reach by posting your video in the Reel format. Short-form videos are trending right now…. Videos that are 50 seconds or less perform best as they're most digestible."
Mawer notes that when you edit an Instagram video, there are some practices you need to follow. For example, it's important to identify and post at "hot times," which are generally around 11 a.m. and 5 p.m. to 6 p.m. He also shares that hashtags are important, but it's equally important not to go overboard with them.
Furthermore, while there's no limit on how to edit Instagram videos, there are some things you need to keep in mind:
Avoid posting videos with poor or inconsistent audio.

Don't go overboard with transitions, such as jump cuts.

Try not to use music that doesn't match your video.

Be consistent with the text or effects you're using—using many different fonts or colors can make for a jarring viewing experience.
If you're an influencer or brand who has amassed a significant following—and who has the budget—hiring a video editor can help you create more polished and professional-looking videos. You might want to consider hiring a professional editor if you want to save time, include advanced creative or special effects, or want to upload high-quality videos more frequently. Professional video editors can also help you scale up your projects. For example, if you want to venture outside of Instagram and create short films or music videos, you can benefit from working with a pro video editor.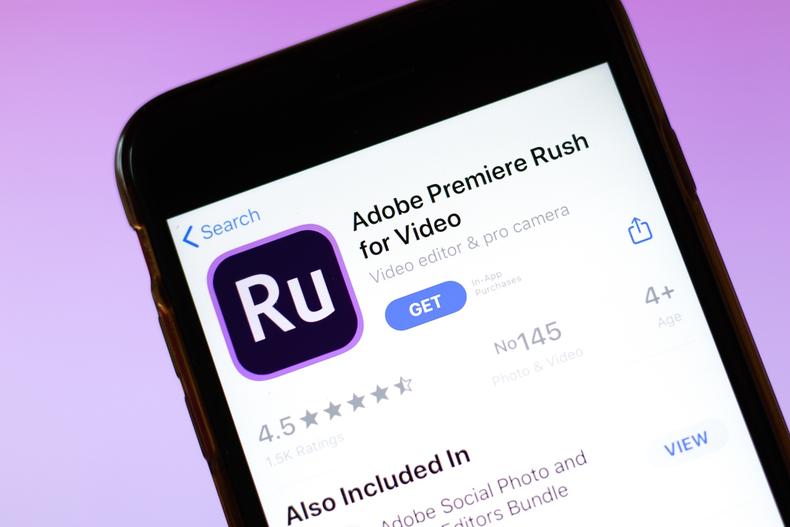 Postmodern Studio/Shutterstock
While you can edit an Instagram video directly on the app, your editing capabilities might be limited. We've rounded up some of the best video editors for Instagram that are worth trying out: