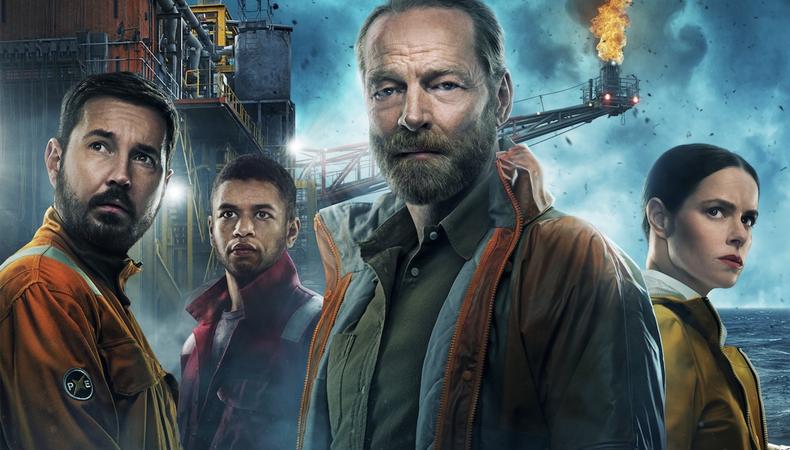 If gripping thrillers with supernatural undertones are your thing, then you probably already know about "The Rig," Prime Video's hit series starring Martin Compston, Iain Glen, and Emily Hampshire. Luckily for you, Season 2 has already gotten the greenlight and is set to return sometime in 2024. Read on to find out how you can land a spot on the show.
David Macpherson's six-part series, which debuted in January 2023, is set on an oil rig called the Kinloch Bravo in the North Sea. When the crew is beset by mysterious forces that may or may not be otherworldly, they find themselves trapped and unable to communicate with the outside world. Season 1's mysterious finale left viewers with plenty of unanswered questions, ushering in an inevitable second installment.
"The Rig" stars Martin Compston ("Line of Duty") as Fulmer, Iain Glen ("Game of Thrones") as Magnus, Rochenda Sandall ("Small Axe") as Cat Braithwaite, and Emily Hampshire ("Schitt's Creek") as Rose. New threats, conspiracies, and turmoil await our surviving heroes on Season 2.
Macpherson grew up near the Cromarty Firth, where the show is set. "My dad worked in the oil industry for all my upbringing—30-odd years—and he always used to tell me stories of the strange things going on out in the middle of the sea, and I really liked to bring that to life," he told the Edinburgh Evening News. "I wrote this as a Scottish story and wanted to make it here. I always thought that was important."
Because of the pandemic, the show couldn't be shot entirely on location on an actual offshore oil rig. Instead, it was mainly filmed at Edinburgh's FirstStage Studios, which was also used for Marvel's "Avengers: Infinity War." John Strickland ("The Flight Attendant", "Line of Duty") directs the series.
Kelly Valentine Hendry put together the show's ensemble. Her company, KVH Casting, definitely knows British talent; she's cast top UK shows such as "Fleabag," "Bridgerton," "Ghosts," and "The Last Kingdom." Hers is the kind of agency that can make an actor's career.
A few years back, we chatted with Hendry about her work and what she looks for in actors. "I do not care where someone comes from, agency-wise," she told us. "There are obviously the big ones, and they tend to have some of the bigger clients. However, they're quite often the people who don't find the talent in the first place. We love the big agents, but a lot of the young, up-and-coming agencies are scouting the drama schools outside of London, youth groups, you name it. So that's where you'll find the surprises."
She added that it's not a bad idea to get in touch with a CD directly. "Write a very clear message on the subject line of what you're applying for, and just be as simple as possible. You don't need to think about it too much. For example, [if you're inquiring about] 'The Last Kingdom,' which we've just had picked up…if you happen to be Scandinavian—you put: 'Scandinavian, six-foot-five actor, re: "The Last Kingdom." ' I'm definitely opening that, because I'm running out of big, strapping Vikings! So just be clear in the subject matter; keep it short, simple, and specific. The blanket kind of email [that says,] 'I would be right for…' is where you're going to fall through the gaps. Be specific about how you're unique." (You can reach Hendry at kelly@valentinehendry.com.)
She's got further wisdom for actors who land a callback: "The following is such an important bit of advice which is going to sound so obvious, but it is single-handedly one of the reasons that people don't get the job: It's that you can do a blinding audition with the directors, then I ask you to do it again and give you a couple of little notes. If you do not do those notes, after the person leaves, they say, 'I love their first tape, but they don't take direction.' Just make sure you change it as asked; just listen, and make sure that you do that. Get good at it."
Another solid tip for aspiring "Rig" actors is to get yourself a role on "Line of Duty." "Rig" stars Compston, Sandall, Richard Pepple, Mark Bonnar, and Owen Teale have all appeared on the BBC police drama, which will reportedly return this year. In the meantime, make sure your headshots, CV, and show reel are good to go—and keep an eye on Backstage's casting page for fresh-from-the-oven acting news.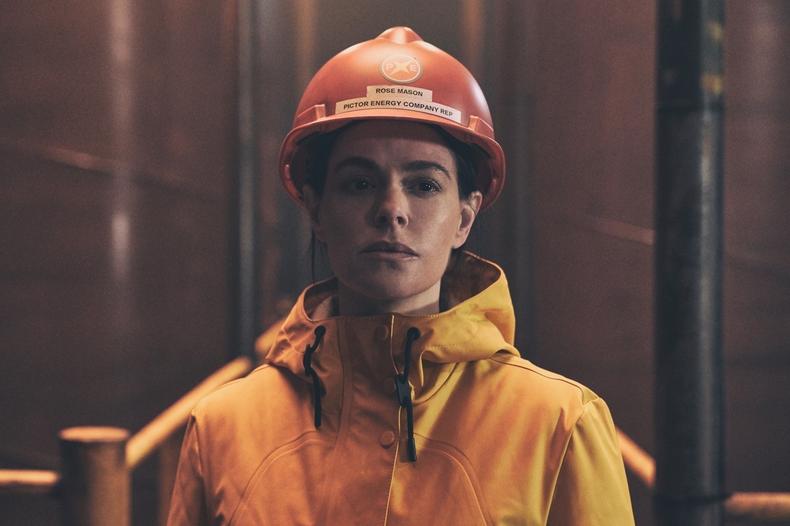 The series' actors have a lot of years of rejections and successes behind them, and they hail from a wide variety of performance backgrounds: leading man Compston was a child star, Glen got his start in theatre, and Sandall attended RADA.
When Compston spoke with Backstage, he was candid about how tough auditioning can be. "It's brutal. I love going to the movies; it's one of my favourite things. But it's just walls of rejection, seeing all the posters and going, 'Yep, went up for that and didn't get it—and the next one, and the next one.' It's a massive part of the job. You get an offer through, spend four days trying to learn a Kentucky accent and be off-book for 12 pages. Then you go in and do it, and people stare at you as if you're nothing; and then you don't hear about it again. It really is tough to take. There's been a couple of times when I've thought, I can't do this anymore. There's been jobs I thought I had to get, and missing out really knocked my confidence. Even now, I'm terrified of auditioning."
Hampshire's audition for what would become her breakout role on CBC Television and Pop TV's "Schitt's Creek" almost didn't happen due to her anxiety. On the show's behind-the-scenes special, "Best Wishes, Warmest Regards," the actor recalled getting dropped by her U.S. agent after she opted out of doing live auditions. However, her Canadian agent persuaded her to try out for "Schitt's Creek," because "they're Canadian; they're nice." So don't assume that suffering from audition-related nerves will spell the end of your career.
At the 2017 Spotlight Showcase, Bonnar pointed to the wisdom of one of his acting idols. "As the great Philip Seymour Hoffman said, 'Choose every opportunity you can to do your craft.' Whether that is an audition or a reading or anything, grab it with both hands," Bonnar said. "Because you will be out of work—that is guaranteed. And sometimes, it will be for a long time. So keep your faith, be strong, and grab those opportunities when they come along, whatever they are."