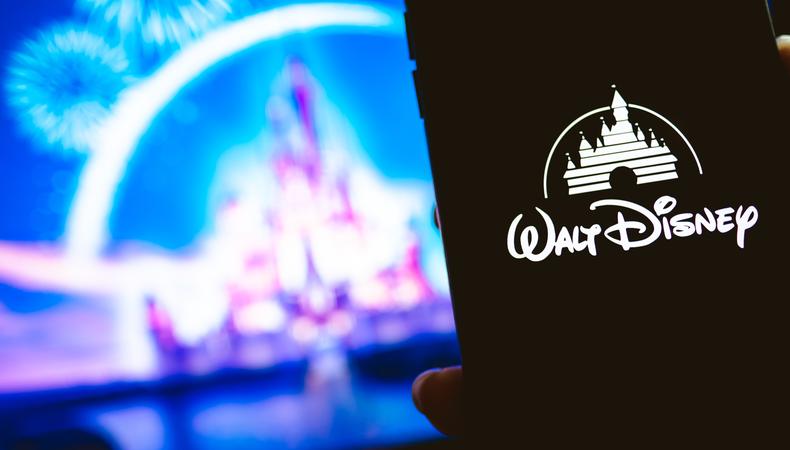 There are lots of amazing casting opportunities for young talent in cities across the country this week. The Disney Channel is accepting digital video submissions nationwide as they search for new talent for original film and television series. Also, the Netflix series "Iguana" needs background actors, the Showtime series "Your Honor" wants talent for background roles, and more!
DISNEY CHANNEL CASTING
Disney Channel is auditioning talent nationwide as "part of the network's ongoing initiative to discover and develop diverse young talent." Talent, aged 8–16, is wanted. Talent will be considered for new and upcoming original films and series produced by the Disney Channel. Apply here!
"IGUANA"
The upcoming Netflix series "Iguana" needs talent for background roles. The show wants black, Latino, Hispanic, or multiracial male talent, aged 11–15, who own and can use a skateboard, Latino or Hispanic male talent, aged 12–15, who can play basketball, and more. Shooting will take place on various dates in NYC. All roles have professional pay. Apply here!
"YOUR HONOR"
The Showtime limited series "Your Honor" is seeking Vietnamese, Southeast Asian, or Asian talent, aged 6 and older, for background roles in a Vietnamese market scene. The series stars Bryan Cranston ("Breaking Bad") as a respected judge whose son is involved in a hit-and-run, leading to a cover-up. Shooting is on Dec. 13 in New Orleans, LA. Talent will be paid $105 for a 12-hour shooting day. Apply here!
BABY BASSINET COMMERCIAL
A commercial for a baby bassinet is casting Indigenous Peoples, Latinx, Hispanic, Middle Eastern, or white talent, aged 2–7 months old. The infant will be filmed while sleeping. Shooting will take place in mid-December in Pomona, CA. Talent will be paid up to $500 per day. Apply here!
Disney Channel's SVP of Casting Shares All on How to Get Cast in Her Room
"TWO 10'S"
A music video for a Sony-Columbia recording artist is looking for male talent, aged 10–20, for two roles as best friends. The video, "Two 10's," is a nostalgic look at a day at the roller rink. Talent must be able to roller skate. Shooting is on Dec. 16 in NYC with rehearsals starting immediately. Talent will be paid $300 per day. Apply here!
"ASCENDING ANGELS"
A new multimedia theater production, "Ascending Angels," is looking for talent to play principals and supporting roles. The show is about the extreme dangers faced by journalists worldwide and combines music, dance, poetry, and theater from Afghanistan, Mexico, the United States, Malta, and the United Arab Emirates. The show wants Middle Eastern male talent, aged 11–16, who is able to recite Tanka poetry and can dance. Farsi, Dari, or Pashto speaking skills preferred. Talent is also wanted for narrator and supporting roles. Rehearsals are ongoing with performances in Oct. 2020 in Los Angeles. Talent will be paid $25 per hour per rehearsal and $100–$200 per performance. Apply here!
"TOMMY: IN CONCERT"
Palos Verdes Performing Arts is seeking male talent to play the titular role in "Tommy: In Concert." The show is based on the popular rock opera "Tommy" by the Who. The show wants talent, aged 6–10, to play Tommy at his youngest, witnessing a murder that causes him to go deaf, dumb, and blind. The show also wants talent, aged 10–13, with an unchanged young voice to play a young Tommy, still deaf, dumb, and blind, whose singing expresses his trapped soul. An Equity Principal Audition is scheduled for Dec. 16 and 17 in Palos Verdes Peninsula, CA. Rehearsals start on Jan. 15 with a run scheduled for Jan. 25–26 in Rolling Hills Estates, CA. Talent will be paid a minimum of $585 per week under an Equity Guest Artists Agreement. Apply here!
"HOMESTEAD"
The feature "Homestead" is casting talent for principal roles. The Western home invasion film is set in the 1800s where homesteaders are held captive by outlaws. The production wants white female talent, aged 10–12, to play the arrogant and underestimated Irene, who has a sharp eye and a way with guns. The film also wants white male talent, aged 13–17, to play her defensive older brother Brian. Rehearsals start in late January with filming lasting for 14–18 days in February or March in the Bay Area, California. Talent will be paid $100 per day plus meals and travel. Apply here!