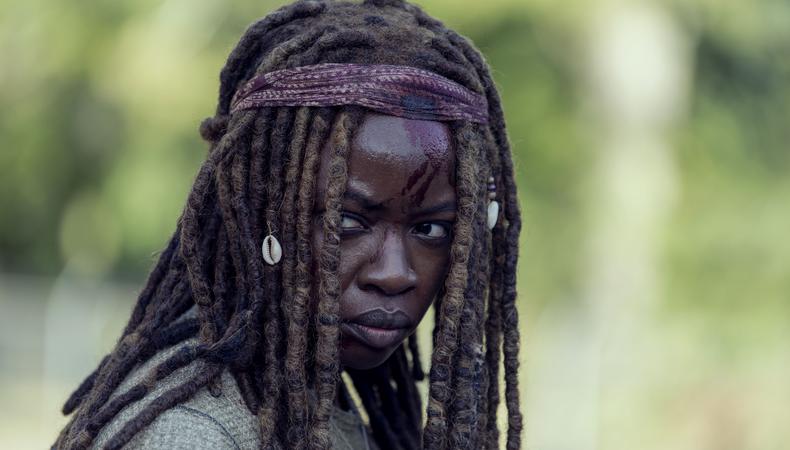 There are lots of opportunities for young talent this week, including appearing on a new Disney+ show about families working on issues. Also, AMC's "The Walking Dead" needs twin infants, the HBO series "The Plot Against America" is looking for teens for background roles, and more.
"THE WALKING DEAD"
The AMC TV series "The Walking Dead" needs background talent. The show is about a group of survivors in a world overrun by zombies. The show wants white male or female twins, aged 8–14 months, with brown hair. Shooting will take place this July in Atlanta, Georgia. Talent will be paid. Apply here!
"THE PLOT AGAINST AMERICA"
The HBO series "The Plot Against America" is seeking SAG-AFTRA or nonunion white talent, aged 14–17, for background roles. The series is set in the 1940s, and talent must be comfortable with period-specific hair styling. Shooting is on July 22 with a fitting session held prior, both in NYC. SAG talent will be paid scale. Nonunion talent will be paid $165 for the day. Apply here!
DISNEY+ "(RE)CONNECT"
The Disney+ docu-series "(Re)Connect" is casting families with kids, aged 8–19, with an issue to solve. Examples of issues include phone addiction, obesity, communication issues, siblings fighting, and more. The program is seeking families nationwide. Shooting location and time depends on talent. More details will be provided with families being paid per week with childcare provided if necessary. Apply here!
BABY FOOD BRAND
A well-known baby food brand's commercial shoot is looking for moms, aged 40 or younger, and babies, aged 8–20 months, with a strong social media presence. Shooting will take place in NYC in the performer's home either on July 17, 18, or 19. Talent will be paid $500 for shooting and an additional $1,000 if used for the spot. Apply here!
"DRACULA"
Triad Stage's production of "Dracula" is seeking Equity female talent, aged 8–12, comfortable singing solo and performing in frightening situations. Talent will play two roles: a precocious young girl that's seen terrible things as well as a sacrifice Dracula gives to his servants. Rehearsals begin on Sept. 24 with a run from Oct. 25–Nov. 10 in Greensboro, North Carolina. An Equity Principal Audition is scheduled for July 20. Talent will be paid $670 per week under the terms of an Equity LOA Contract. Apply here!
"EXTREME CAMP"
An epic adventure competition series on a major streaming network is looking nationwide for male and female contestants, aged 12–15. Talent should be outgoing, competitive, and enjoy adventure and vacation destinations. The show will have kids spend three weeks in a vacation destination, competing in mental and physical challenges for a grand prize. The series shoots from July 15–Aug. 17 at a popular vacation spot. All expenses will be paid, with compensation to be discussed. Apply here!