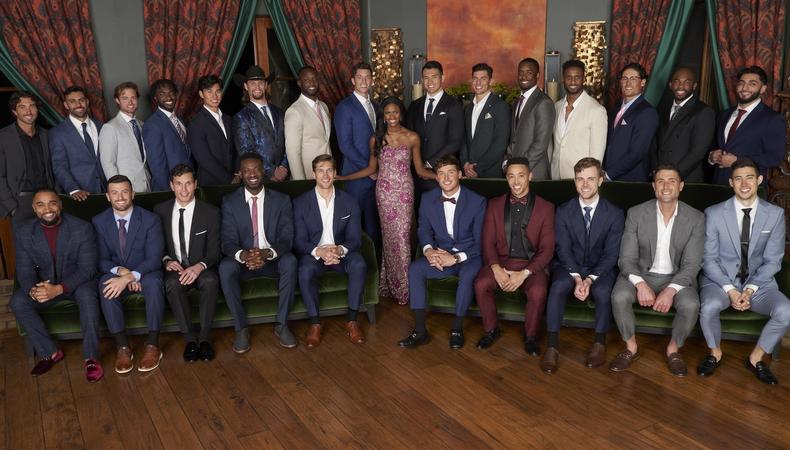 Although "The Bachelorette" began as a spinoff to its male-led predecessor, "The Bachelor," this female-centric reality show celebrates love in all its complicated glory. From the first limo to the final rose, ABC's perennial hit puts women in the driver's seat as each lead embarks upon a journey to find their happily ever after.
This hit franchise has helped numerous couples find that forever kind of love—and you could be next. "The Bachelorette" is currently casting single men for its upcoming season. Whether you're looking for audition advice or application details, here's how to land a role on this hit reality dating show.
Roses smell sweet, but sometimes thorns get in the way—and the same goes for finding love on "The Bachelorette." On the ABC dating show, one woman meets 25 eligible bachelors (sometimes more) and gets to know them for 8–10 weeks (on average). Each week, the cast heads to exciting domestic and international locations as the lead invites her suitors on dates. While some are lucky to land the coveted one-on-one dates, the others must vie for her attention during the often-dreaded group dates. At the end of each week, the lead doles out roses during the aptly named rose ceremony. Men who do not receive a rose must leave, while those who do get to continue on.
Of course, as with any love story, there are bumps along the road. Drama often arises among the men, as there always seems to be at least one "villain" every season. Tension also usually builds when the lead learns that one or more of her suitors might not be ready for commitment after all. Will there be an engagement at the end? That's the goal. But hometown dates and fantasy suites are formative experiences that could make or break some relationships. Viewers can only hope each season ends on a happy note—with an over-the-top proposal and a Neil Lane sparkler.
Charity Lawson was Season 20's leading lady on "The Bachelorette." She and cast member Dotun Olubeko got engaged on the season's finale. While we don't know who will be the next Bachelorette, here's Season 20's cast who tried to win Lawson's heart.
Taylor Pegg, 32, loan officer

Tanner Courtad, 30, mortgage lender

Spencer Storbeck, 32, medical sales director

Sean McLaughlin, 25, software sales rep

Peter Cappio, 33, airline pilot

Nicholas "Nic" Barber, 32, HR executive

Michael Barbour, 28, yacht captain

Khalid Hassan, 28, tech recruiter

Kaleb Kim, 26, construction salesman

Josh Young, 28, Harvard grad student

John Buresh, 27, data scientist

John Henry Spurlock, 30, underwater welder

Joey Graziadei, 27, tennis pro

Joe Menzia, 32, tech operations director

James Pierce, 28, attorney

Dotun Olubeko, 30, integrative medicine specialist

Chris Spell, 27, world record jumper

Caleb Balgaard, 24, pro wrestler

Caleb Arthur, 29, resident physician

Brayden Bowers, 24, travel nurse

Adrian Hassan, 33, realtor

Aaron Schwartzman, 33, firefighter

Aaron Bryant, 29, software salesman

Xavier Bonner, 27, biomedical scientist

Warwick Reider, 27, construction manager
And we would be remiss if we did not include the bringer of date cards, the bearer of bad news—Jesse Palmer. The former professional football player and Season 5 Bachelor took over as host back in 2021. Chris Harrison was the "Bachelor" franchise's original host from 2002–2021.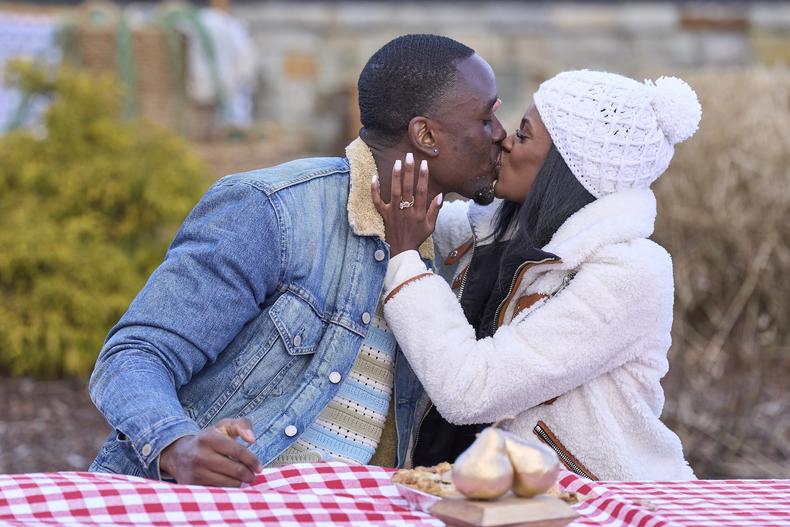 Although the casting team has evolved during the show's 20 seasons, Sunny Willebrand has been a casting producer for "The Bachelorette" since 2009. She also occupies the same role on "The Bachelor."
As Willebrand told MLive during the early days of her tenure, "We're looking for people who are looking for love and looking to do the show for the right reasons. We want someone who has a sense of adventure and is willing to take a leap of faith."
Lacey Pemberton, a casting director who worked on multiple seasons of "The Bachelor" and "The Bachelorette" from 2009–2014, told ABC 11 that potential contestants must express their authentic selves during the casting process. "When you're on the show, you can only keep up your party manners so long, so you really need to be yourself and…have a good time with it," she explained. "This is a show about hopefully finding true love, so you want to be all that you can be—show that person your best self."
She added that those auditioning for the show should have good energy, a sense of humor about the whole experience, and an elevated optimism. You must be willing to open up and share details about your life because it's all about "revealing" yourself, and a failure to do so reads as one of the series' dreaded "red flags."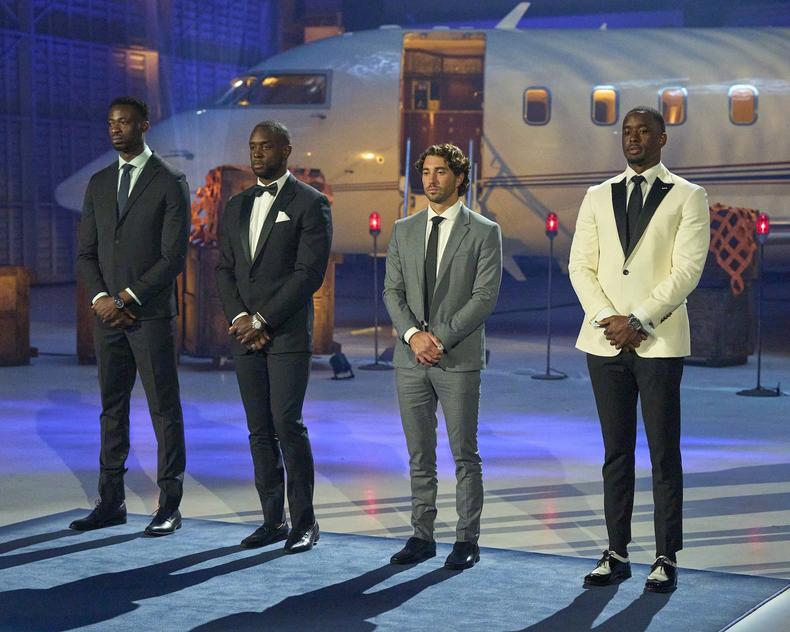 If you hope to one day become the Bachelorette, you'll need to try your luck on "The Bachelor" first. Recent history demonstrates that "The Bachelorette" leads are chosen from those who have won fans' hearts (even if they couldn't win the Bachelor's).
Familiarize yourself with the contestant casting process, as that seems to be the point of entry for Bachelor Nation. You can either apply or be nominated. (Sean Lowe was nominated for "The Bachelorette" by his sister, for instance, and ultimately became the Bachelor.) But you'll have to meet an array of eligibility requirements, too.
According to Insider, the casting department recommends submitting a video, as it's "the best way to show us your personality and ensure that you are seen by the casting team." Vulture explains that semifinalists will then have to fly to Los Angeles for additional interviews and photo shoots. You'll also have to undergo background and medical checks. Amy Kaufman, author of "Bachelor Nation," revealed that potential contestants must sit down with a psychologist, who will uncover any history of mental illness or infidelity. Simultaneously, a private investigator who's "trained to dig up any skeletons" will explore your personal history.
If you hope to audition during an open casting call, however, those for "The Bachelorette" typically take place during the months that "The Bachelor" airs. You'll need to fill out the application, whether ahead of time or at the event itself. But as an inside source told E! News about the casting process for "The Bachelor," "Only a couple women get picked from actual casting calls. It's a very small percent. Most of the women are either cast from videos they send in or referrals, or they find their own way on." The source added, "The producers don't actually confirm that you're on the show until about two weeks before you have to pack your stuff up and travel to L.A."
Of course, if you're eager to dive into reality TV sooner rather than later, you should explore our roundup of similar gigs.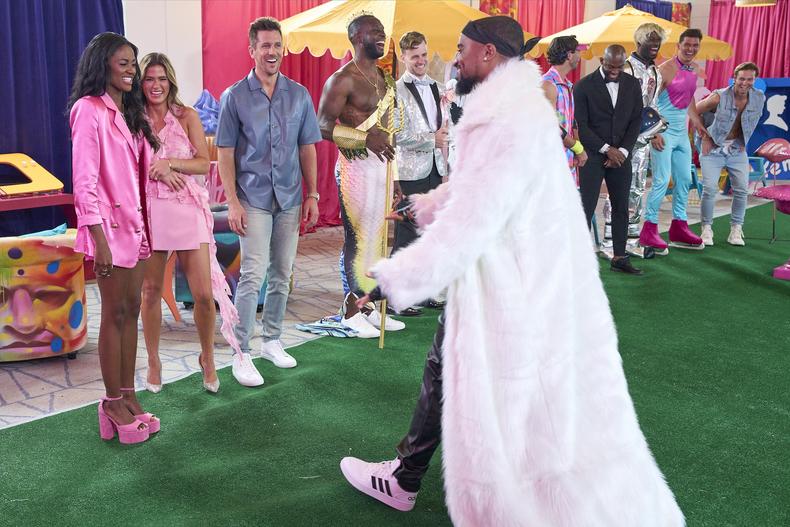 "The Bachelorette" starts each season filming at the iconic Bachelor mansion in Los Angeles. From there, contestants who weren't eliminated during the first few weeks of competition join the lead as they travel the country and the world, visiting historical U.S. cities, like New Orleans, and tropical destinations, such as Fiji or Thailand. During hometown dates, the lead visits her final four suitors' cities of origin to meet their families and gain insight into who they are in everyday life.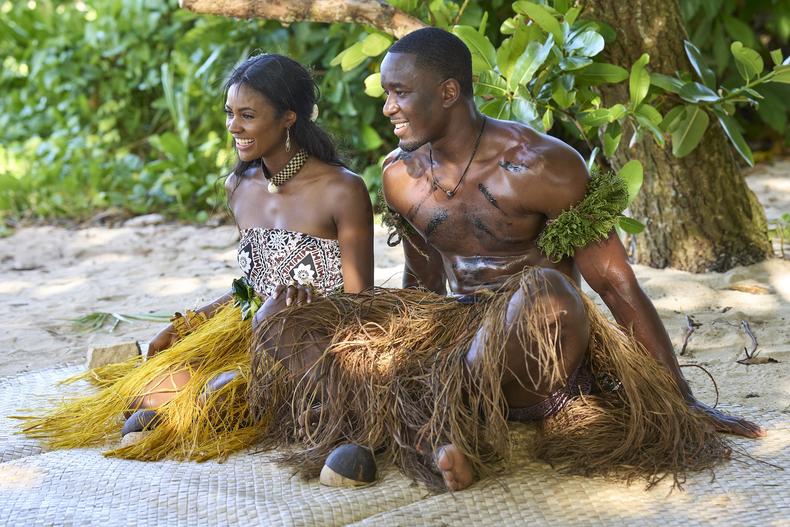 Kaitlyn Bristowe ("The Bachelor" Season 19, "The Bachelorette" Season 11) knows what it's like to be on both sides of the process, so she understands firsthand the level of scrutiny that comes with becoming a public figure.
"We always joke and say don't do it," Bristowe told Cosmopolitan in an interview with her then-fiancé Shawn Booth, whom she got engaged to during the finale of her season. "If you have thick skin, do it. Because you go from being a regular human being to, like, everyone judging your every move and harsh social media people. Even going through the process of the show, it's very emotional for everybody involved." She added, "It's traumatic. You can ask anyone who's ever been on the show. If they're honest, they'll say that, too. But we also found each other out of it, so we're grateful [for] it as well." (Bristowe has since split from Booth.)
Similarly, Katie Thurston ("The Bachelor" Season 25, "The Bachelorette" Season 17) was both a contestant and a lead during her time with the franchise. She offers insight into how applicants can stand out to the casting team through social media.
"This is your one and only shot to make a great first impression. On that application, it lists social media as being optional—list all of them. And not only should you list all of them, you should make sure your social media is public. I think that's where a lot of people mess up…. If they can't see what you look like, how you engage with your viewers, what your activities of interest are—they don't have time to waste," Thurston explained to her Instagram followers.
"Also, make sure your social media is up to date. If you have old photos or outdated love interests on there…it's time to do a little sprucing of your social media. Are you natural on camera? Can you talk to people? Can you handle interviews? [Make] sure you have a good variety of pictures of you, and [they should be] unfiltered. Take off the sunglasses," she added. "Really highlight who you are as a person, and make that shown and known in your social media."