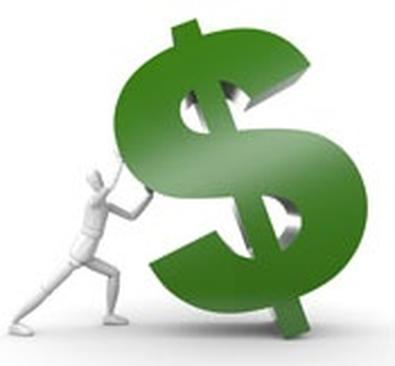 Dan Cotoia
Letnom Management and Productions, New York
I love my job. Doing what I do at such a young age is extremely satisfying. Being able to work with such great talent, meeting new talent, and developing our own projects are all very exciting. The best part of having a management company under a talent like Montel Williams is that he knows so many important people and industry-related professionals already. Because he's been successful for so long, it's easier to make connections and to get things done.
Although we are based in New York, I get to go out to L.A. for meetings and pitches every month or two. It's beyond fulfilling when you find out your client has booked a major role in a TV show or feature film, and it's fun to see and hear the potential new opportunities that are out there in the entertainment industry. Being on set or at press events here and there is a nice change from being in the office as well. Our management company coincides with our production company, so I get to develop my own ideas and reach out for partnerships with other companies. Right now, we have a number of very promising TV shows, feature films, Internet projects, and books in development. It keeps you intrigued, and you definitely never get bored. Plus, I get to incorporate our clients into these projects and also have them on Montel's show for exposure when appropriate. So I think we have an advantage there over some of the other smaller management firms.
There aren't too many things about my job I don't like. When meeting with bigwigs, it is sometimes hard to get respect because of my age [mid-20s]. Every once in a while you'll come across someone that thinks you are jumping on their toes or someone that thinks you aren't qualified. I know I am, however, and that's all that matters. Sometimes it's not as fun to have the connections. A lot of family members and friends assume I can make things happen for them very easily, and that is not always the case. When I can, I do, and it's very nice to do so, but sometimes it can be a bit too much.
Lastly, I have very little patience, and it's something I have been working on for a bit now. Waiting to hear back from a casting director or agent kills me. You usually aren't going to sell a show idea on the spot, and a client is usually not going to book a project the first day, so you have to be patient, and eventually your hard work will pay off.
Overall, I love it and can't imagine doing anything else. I look forward to something big happening each and every day.
Sharon Holleran
A&R Management, Los Angeles
The favorite part of my job as a talent manager is getting the call that my client booked the job and then calling my client to tell them they booked the job. It is the icing on the cake for both the client and my company. The exciting part of my job is knowing there is a role that fits my client and pitching that client to decision-making individuals who give them the opportunity to audition. I also enjoy enthusiastic clients that communicate with me and become part of my daily life. This makes for a great team. I know their likes, dislikes, strengths, weaknesses, and what makes them a great actor. So many times, actors are sent out for roles that just don't fit them, and if we really take the time to know them, we'll all do better in the long run.
My least favorite part of the job is having actors that don't work on improving themselves and find the need to complain constantly instead of being proactive in their careers. Acting is a business, not just auditions, and the actors should work on their profession daily. Things to help them would be to send out post cards, announcements, network with industry professionals, take classes, keep up with TV shows, know what shows are coming out and which casting directors cast which jobs, target your market, research as much as possible, and communicate with your agent/manager on what you are up to and what you want.
When an actor becomes stagnant, the energy stops flowing, and it is really hard to book jobs and get auditions for them.
Henry Ravelo
Ravelo Artists Management, New York
Opportunity is one of the most valuable gifts you can give a person. Through expert guidance, grooming, and development, I am able to provide my talent with the opportunities they deserve. The most exhilarating thing about my job is when I am able to bring the talent to the next level: They finally get their TV series, their big-budget movie, or their hit Broadway show; they get that major award recognizing them for their excellence; or they get to sign their first autograph as they walk their first red carpet. These are the moments that motivate me every day.
What do I hate about my job? In an attempt to give new actors a shot, I often meet people [who have] great potential but lack the drive and focus needed to fully excel in this industry. They undervalue the need to perfect their skills, and they attempt to compete without even a basic knowledge of their trade. Getting a job can be very easy. Getting an acting career takes work. Opportunities come to those who are willing to work.
If you have a question you'd like to ask the experts - agents, managers, directors, or CDs - for our rotating "Ask a" columns, please send your inquiries to Sarah Kuhn at [email protected].