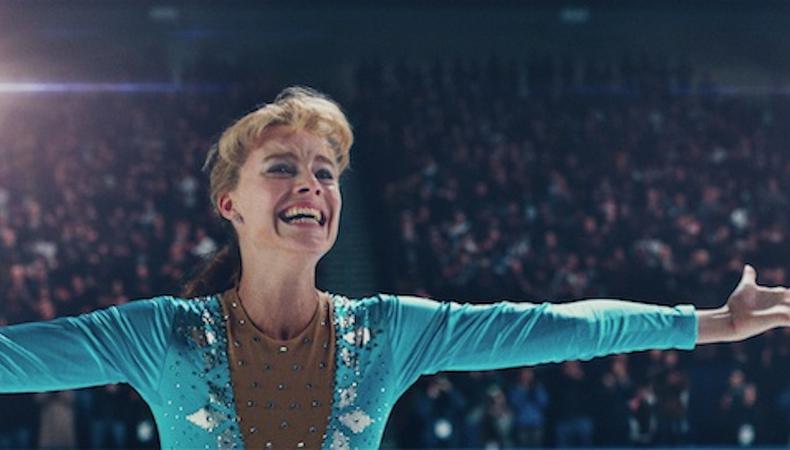 In "I, Tonya," Margot Robbie steps into the ice skates of the infamously rough-around-the-edges Olympian Tonya Harding, a role that required on-ice believability. Enter Sarah Kawahara, who trained Robbie to ensure her slippery stage never impeded her acting.
Acting while skating requires muscle memory.
"We worked a lot on the casual stroke, and stopping in a manner that was natural to her. It's not a matter of just learning to skate and stop and turn around; it's looking like you don't have to think about it. That way, she can act and she can do her dialogue and she can do confrontation and have emotion without separating her feet from her character."
READ: What Are Special Skills + Which Ones Should an Actor Have?
Robbie learned Harding's actual routines.
"The director, Craig Gillespie, wanted certain portions of the routines duplicated. We worked choreographically on the first 30 seconds of four routines. She had to learn to do a high kick on the ice, and that [required] she have balance and confidence."
Gillespie's direction was all-inclusive.
"I worked very closely with [Gillespie] because he really knew how he wanted to shoot it and he knew how each skating 'sentence' would correlate to camera and acting. Let's say she's going into a triple flip, she would land the triple flip and the camera would keep going and push right into the judges and the audience. It was very specific and very organized."
Robbie was a natural on ice.
"It was about a two-month process. We started at the beginning of November, one-on-one. We skated up at an arena in Burbank and she skated for an hour and a half with me, three times a week. By the beginning of January, I had my [body] doubles lined up so I was rehearsing my doubles, making sure that everything was going to be matched. Then we started to shoot! Margot was a natural. I said to her, 'If you'd started sooner, you could've been a skater.' "
Will Ferrell was not a natural.
"Before this I did 'Blades of Glory,' so I worked with Will Ferrell and Amy Poehler and Jon Heder and Will Arnett. That was just great fun. A 6-foot-3 person [Ferrell] learning to skate from scratch—it's quite challenging."
"I, Tonya" is the closest she's come to working with Harding.
"In my past, I was choreographing and directing 'Champions on Ice' with Tom Collins, a live tour that incorporated all the current world and Olympic champions of the day. I did that for nine years, during which time Tonya Harding's incident happened. Her manager had approached me to choreograph for her, and at the time I was working with Kristi [Yamaguchi] and Oksana Baiul and there was just too much already on my plate. And then after the Olympics, I choreographed a television special for Nancy Kerrigan for Disney. So we kind of danced around one another. We have met. I have never actually worked with her, so this was the closest thing [I've experienced] to working with her. It's a bit bizarre!"
Book your own big screen gig by checking out Backstage's film audition listings!