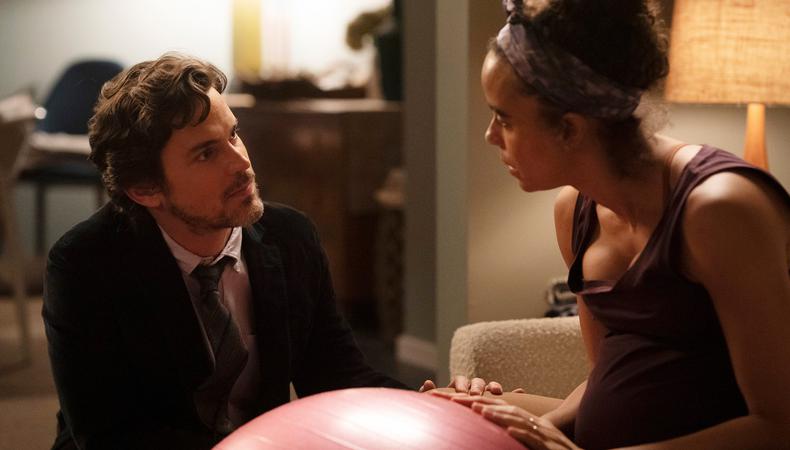 The following Backstage Live was compiled by Backstage readers just like you! Follow us on Twitter (@Backstage) and Instagram (@backstagecast) to stay in the loop on upcoming interviews and to submit questions live on camera.
The hit third season of USA Network's "The Sinner" wrapped earlier this year to high praise for its dark and intricate storytelling as well as its compelling performances from stars Bill Pullman and franchise newcomer Matt Bomer. Playing the role of Jamie Burns, an upstanding-but-unraveling family man with a dark past, Bomer has never been better. He recently sat with us for an Instagram Live interview to discuss some of the shocking discoveries he made playing this character, as well as advice he has for actors at all stages in their career.
Even when playing a morally corrupt character, an actor should be their defense attorney.
"I would say the more challenging aspects [of playing Jamie] were keeping the character grounded in a sense of real humanity and truth, and keeping Jamie someone who could do anything at any given moment and making sure his unpredictability and his sense of danger was something that came from a really organic and true place and wasn't just twirling a mustache or contrived in any way. As an actor, you're always your character's defense attorney. I could never come at him from a place of judgment because I figured once I did that, it was kind of over for me and it would lose all its appeal…. I tried to always come at it in terms of human behavior, his truth, what he was going through, and what his sense of convictions were in terms of his morals and philosophies."
Dark characters can sometimes be hard to shake off.
"It did mess with my psyche in ways I didn't even realize. I'd been working on the role for about two months, or a month and a half, before I had a chance to go home. I was at the airport, and I started looking at the people around me and sort of judging and assessing people attached to their phones or disconnected from each other in a very similar way to Jamie, and it started to freak me out a little bit. So, you don't really realize it when you're in the thick of it how deep it can go…. I don't know, I guess if you ask for your subconscious to be involved in the character, then good or bad [or] whether the character's right or wrong, a part of you is a part of them. So it's ultimately always going to be a little bit of you."
At the end of the day, "The Sinner" made Bomer a better actor.
"Getting to work with great artists all around—[creator] Derek Simonds, who is so collaborative, and Chris Messina and Bill [Pullman] and Parisa [Fitz-Henley], too, are wonderful actors who never approach a scene in a contrived or linear way. There's always going to be a sense of freedom and discovery in the moment when you're working with actors like that, and that's something that I would love, if possible, to carry with me on jobs to come."
Want to hear more from Walsh? Watch our full Backstage Live interview at our Instagram page, @backstagecast.
This story originally appeared in the June 25 issue of Backstage Magazine. Subscribe here.
Looking for remote work? Backstage has got you covered! Click here for auditions you can do from home!