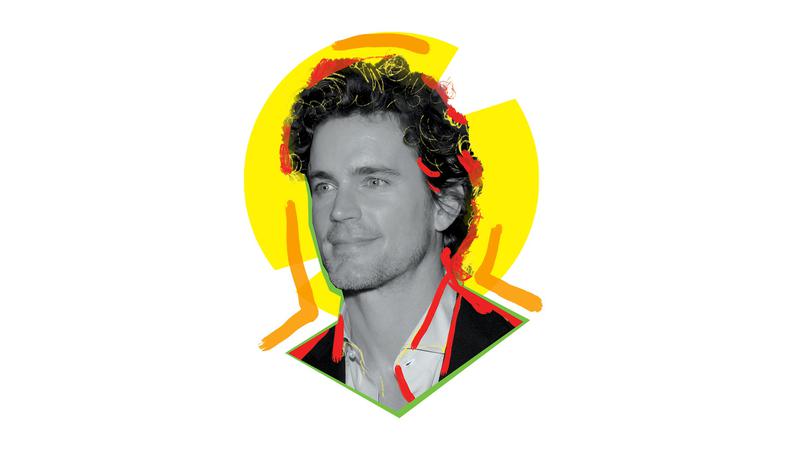 Matt Bomer has come a long way since his days reading Backstage and booking regional work at the Utah Shakespeare Festival and Houston's Alley Theatre (his first professional production). Among his successes, he can count an Emmy nomination and Golden Globe win for "The Normal Heart," a starring role in the Broadway show-turned-forthcoming Netflix special "The Boys in the Band," and now top billing on Season 3 of USA Network's hit crime series "The Sinner"—just to name a few. But in conversation with Backstage, he looks back on his career's peaks and valleys, including one particularly memorable audition to play Tarzan on Broadway: "I don't think I'll ever be asked to do anything crazier than that."
How did you first get your SAG-AFTRA card?
So, after I got in a big studio movie and it kind of dissipated, I was starting to get auditions for network shows. I got a series called "Tru Calling" that filmed in Vancouver. I was living in New York at the time, working at New York Stage & Film. I will never forget it; I went down to [the SAG] office and I couldn't believe how much the dues were! Just the dues alone I felt like were more than most paychecks I'd ever gotten. So, I was a little intimidated, but it gave me such a sense of validation, because I thought, Oh, my gosh, I could have insurance now! I can really feel like I'm an actor now! Not that you're not just as much an actor when you're not. But [I thought], I belong to a union of people who are all professionals and who are going to look after each other. I'll be able to finally go to the dentist—because that had been a struggle. And so I went down to the office in New York and I got it. It's a day I don't think I'll ever forget.
Do you have an audition horror story that you could share with us?
I have a lot, but one in particular was tough for me. I was auditioning for a pilot. There was a spell in between a show I did called "Traveler" with Viola Davis and "White Collar," where I was doing a recurring role on a show called "Chuck." And at the same time, I was testing for every pilot under the sun and not getting any of them. There was finally one that I was feeling good about, and the audition was a big monologue. It was back when—I don't even know if they do this anymore in network testing—you had to go to the studio in front of a group of strangers and do it in a small room, and then you had to go in front of the network and all these suits would file in and watch you with four or five other people and make a judgment call right then and there, in the room. It's horrible. I mean, I'm sure there's a reason for it and it's very necessary—these are all smart people making the decisions. But I was in the middle of this monologue—I'd worked so hard on it—and the casting director, who I love, who'd cast me before, her phone went off in the middle of the monologue, in the test with everyone in the room. It's maybe a three-minute monologue and I'm a minute and a half into it. And I had to make a judgment call in the moment, like, Do I really hold my space here and maybe take a risk that I'm high-maintenance by stopping and going, "Why don't you answer that, and then when you're finished, we'll start over?" I didn't take that agency because I thought, Well, I want to make sure they know I'm a team player. I'm thinking all this while I'm doing the monologue! And then I ended up just finishing the monologue, but I think because it was a bunch of jobs that I had gotten rejected on in a row, it just really stung. There are some other really demoralizing ones, but I'll maybe just leave it at that. I'll tell you about my audition for "Tarzan" the musical some other time!
Well, actually, if you'd like to take a couple of minutes, I'd love to hear it!
Well, one of the first auditions I got when I was in New York was for "Tarzan" the musical. I'd been in New York a year. I hadn't worked really at all.
To play Tarzan?
Theoretically, yeah, to play Tarzan. Part of the audition was that you came in and sang, and that was easy and very straightforward—poppy, you know, it's Phil Collins music. That all went great. And then they said, "OK, we'd like you to come back for the gorilla callback." And I was like, "What? I don't understand." It was all my peers, like, all the people who I'd been in the room with over and over again for roles, and we had to emulate gorilla behavior in front of an entire room of people observing us. They would give us different emotions, and we'd have to act out the gorilla responding to those emotions. People were climbing up things and yelling. It was certainly unique. I guess it's not a terrible experience, but I remember thinking, If I can do this, I don't think I'll ever be asked to do anything crazier than this.
READ: What You Need to Know to Get Cast by Ryan Murphy Productions
What's the wildest thing you've ever done to get a role?
I would say the conversation with Ryan Murphy about playing the role in "The Normal Heart" was a very long discussion. This was before "Dallas Buyers Club" or any of that stuff had come out, and I was like, "If you could shut down production, I'll lose 50 pounds in the middle of this and then come back for that second part." We kind of came up with that together. And he's never said as much, but I always felt like I was kind of doing a series of screen tests for it, because he had me do a guest spot on "Glee" and then a guest spot on "The New Normal." I thought, OK, my mettle is being tested here. I just tried to bring my best work ethic to both of those pieces before the movie finally materialized. I'm grateful that it all worked out the way it did. But it was probably, like, a two-year process. I mean, he's really in so many ways the architect of my career, and I'm so thankful for him, for all the opportunities he gives to so many members of our community. We'd be in real trouble without him, so I love him and I'm eternally grateful to him.
What is one screen performance every actor should see and why?
For me, it was probably Marlon Brando in "On the Waterfront." To me, that's almost a perfect performance, from the opening frame to the closing frame. It's one of my favorite movies. It was something he did in that role. There's this beautiful scene between Brando and Eva Marie Saint where they're walking together and she drops her glove. It wasn't scripted, and improvisationally, he picks up the glove, her beautiful, feminine glove, and starts trying to put it on his hand. That just happened in the moment. It was such an amazing thing for this masculine, macho actor to do. It just said so much about the character and how he wanted to understand her. There are so many things about his acting over the years—I know it's such a cliché, and there are so many actors who I love and admire on this level, but he was doing these things that you just couldn't script or intellectualize or create. They had to happen in the moment. To me, you're lucky if you get a few of those in a career, where they just turn into gold. You can only have a moment that's that pure if you know that character inside and out, know his relationship to who he's in the scene with and the who and the what and the where of the scene. That isn't just something funny and playful that happens, it's specific to that relationship.
Final question: What's one piece of advice that would you give your younger self?
It's a hard one, because there's a certain counsel I'd give myself, but I think I needed the lessons I'd learned because I didn't have that advice to get it. I think what I'd say is, for me specifically, it was a scary thing to enter the film and TV world, because there were no out gay actors at the time, really. Maybe a couple, and they certainly weren't rewarded for it at the time. So, I would just say, you know, it's going to get a lot better, the next 20 years; keep your head up and know that you can be who you are in every facet and still have a career.