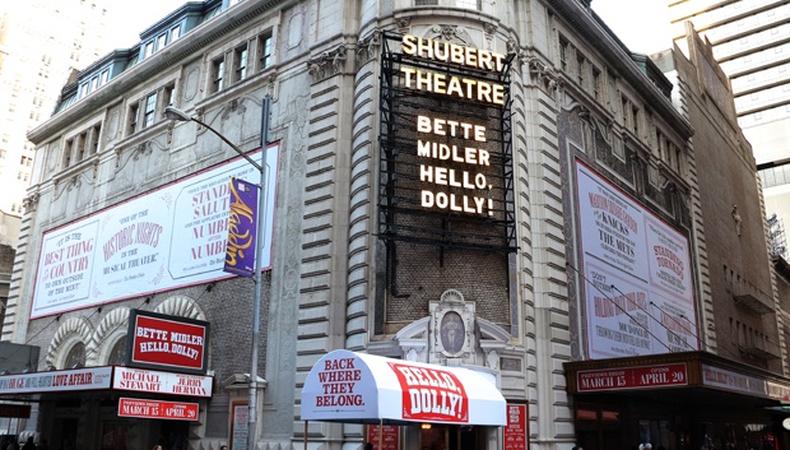 As actors, it is invaluable for the betterment of your craft that you watch as much acting as possible. Thanks to Netflix, you have at your disposal a lifetime's worth of television and film performances to work through. But theater, with its ever-ascending ticket prices, is less accessible. That's where rush tickets come in.
What does it mean to "rush" a show, and how do you go about doing it? We're here to tell you.
Though not actually a requirement, every single show on Broadway currently (and nearly every single show Off-Broadway, too) has an allotted number of discounted tickets for every performance, available only on the day of the performance. Though these days a number of shows operate via digital lottery distribution, many still utilize a system known as rush.
Rush tickets (usually about 20 or so) for that evening's performance are available at the time the box office opens that morning. They are first come, first served, and patrons are typically only allowed to purchase a maximum of two at a time. Cost fluctuates from show to show but each ticket generally clocks in at around $30 or $40.
Sometimes a production's rush tickets will just be randomly plucked from the remaining seats for a given performance, while other times there will be designated seats in the theater held specifically for rush. (In the case of the latter, the seats are often obstructed or partial-view).
Tickets are, again, first come, first served, so the time one must arrive at the box office in order to secure them is pivotal. For long-running tuners like "Chicago" or "Phantom of the Opera," you can likely get a ticket for evening performances in the late afternoon, if not immediately prior to showtime. For newer shows, say the Tony-winning revival of "Hello, Dolly!" or rapturously reviewed "The Band's Visit," it's not uncommon to see hopefuls line up outside the theater hours before the box office opens—and sometimes even before the sun comes up.
For two-show days, both matinee and evening tickets are available for purchase at the time the box office opens (meaning you don't have to wait until the matinee has concluded to purchase a ticket for the later show).
Though theater kids today have always known a Broadway with a rush policy, it's actually a fairly new advent relative to mainstream theater. Rush as it operates now, fittingly, started in 1996, when the original production of "Rent" transferred to Broadway. In a perfect storm of the show's youthful appeal and the nation-wide incentive to get young people more arts exposure, the show launched a $20 day-of ticket policy and producers of fellow shows quickly thereafter took note.
For a detailed breakdown of every currently-running and impending Broadway show's rush policy, you can refer to the resource Broadway for Broke People, which includes ticket prices and preview dates.
Get in on the action! Check out Backstage's New York City audition listings!