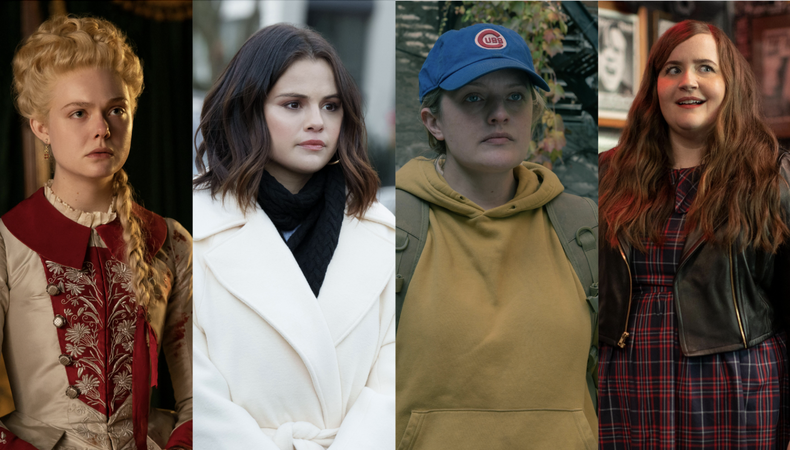 Hulu is a great place to watch critically acclaimed blockbusters and your favorite network programming; but the platform also offers a wide array of original content. From sitcoms to limited series, Hulu has something for every viewer—and every actor. But what will it take to nail an audition for the streamer?
In this in-depth guide, we'll outline what to expect from the casting process, how to impress the top CDs, and the best audition tips from Hulu's A-list talent to help you wow the powers that be.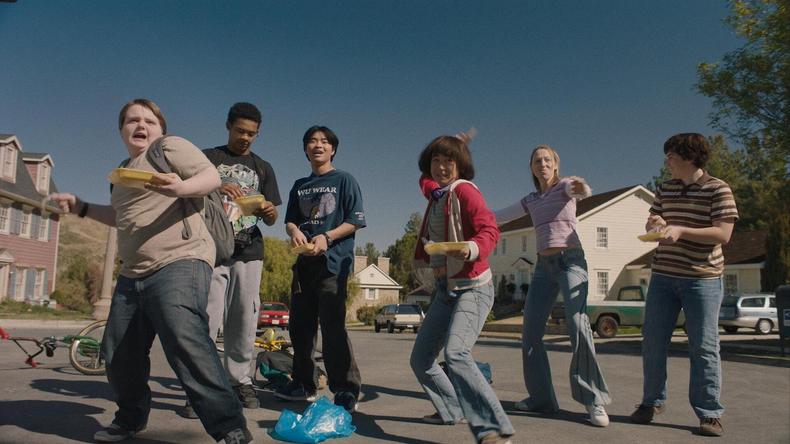 "Pen15" Courtesy of Hulu
Because most streaming services don't have one main production company, each Hulu project falls under the jurisdiction of its own creative team. In Irish actor Alison Oliver's case, however, luck played an important part in her getting cast as Frances on director Lenny Abrahamson's latest Sally Rooney adaptation, "Conversations With Friends."
"I was really lucky just before the pandemic happened," Oliver told us. "I was in my final year of drama school. We were doing a couple of plays, and agents had been coming to those. The last play I did before COVID-19, the agent I have now saw me in that and signed me. It was such a close call. It's always difficult to get your first [job]. So when the audition for 'Conversations With Friends' came around, it was one of those, like: 'Oh, yeah, that would be the best thing to ever happen!' But you never imagine that it actually will. I had already read the book and adored it. I just tried to do my best in my audition, and I felt like I really understood this character and the world that she was in."
For Aaron Dominguez, who plays Oscar on "Only Murders in the Building" opposite industry heavyweights Steve Martin, Martin Short, and Selena Gomez, the entire casting process had begun to feel hopeless. As he wrote for us, "It got to the point where I was so discouraged that my work began to suffer. Because of all the pain and the letdowns, I didn't care as much anymore."
However, he found inspiration from one of his closest allies. "My agent gave me a valuable piece of advice: Focus on the work, and the rest will fall into place," he said. "Eventually, CDs and studios began to take note of me, even if I wasn't getting the job. I was doing good work in the room when the time came to perform, and that's all you can ask of yourself. The rest is not up to you. And in due time, people won't have any choice but to notice all the time, focus, dedication, and love you've put into your craft."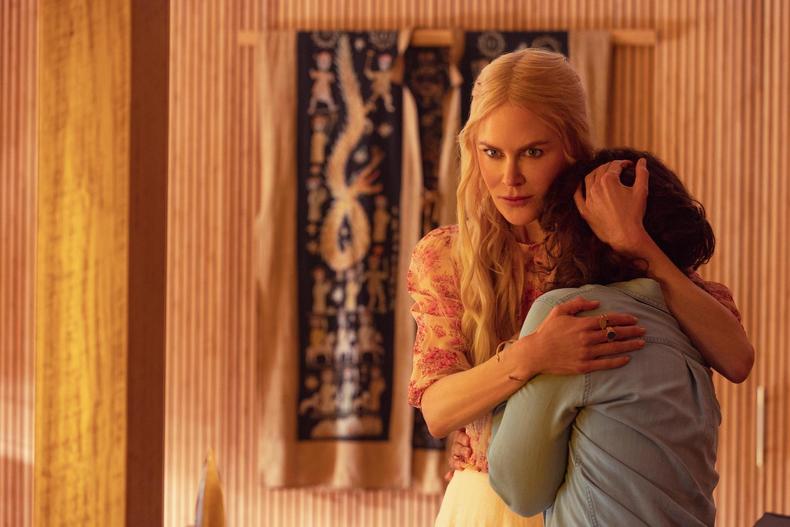 "Nine Perfect Strangers" Credit: Vince Valitutti/Hulu
Hulu has plenty of projects in the pipeline, featuring some of the entertainment industry's top talent. For instance, Aibel/Holbrook Casting is currently putting together the ensemble for the upcoming comedic horror film "Nightbitch," starring Amy Adams. Based on Rachel Yoder's novel of the same name, this supernatural spin on the all-consuming nature of motherhood focuses on a woman who, while adjusting to life as a stay-at-home mom in the suburbs, realizes she may be transforming into a dog. Adams' own production company, Bond Group, will co-produce. Marielle Heller ("Can You Ever Forgive Me?" "A Beautiful Day in the Neighborhood") will write and direct the project, which will go into production this September in Los Angeles.
You might also want to keep these A-list projects on your radar, as they've all been greenlit by Hulu and will need to find talent in the months to come:
Kathryn Hahn will lead Hulu's series adaptation of "Tiny Beautiful Things"
Keanu Reeves is in talks to join "The Devil in the White City"
Hulu and Mel Brooks will create a "History of the World, Part II" variety series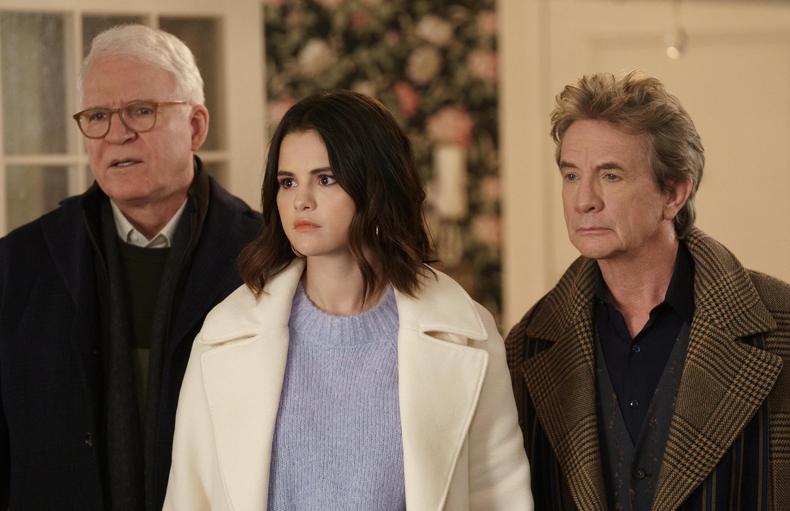 "Only Murders in the Building" Credit: Craig Blankenhorn/Hulu
For information on the latest Hulu projects that are currently casting or filming, check out our in-depth guide below:
Actors can also look to our themed resources—like this roundup—for more direct notices.
Keep in mind that having an agent remains the best way to stay in the know about Hollywood's latest buzz, including upcoming casting calls and production schedules. Don't have representation yet? Here's how you can find an agent who will meet your needs.
"Pam & Tommy" Credit: Erin Simkin/Hulu
Hulu's talent isn't simply limited to the actors in front of the camera—those who put them there are also the best in their field. Here are just some of the CDs who have had a hand in bringing the streamer's original programming to life:
But what can you do to impress these talented CDs once you're in the audition room? For Kiely, it's all about the unique perspective you can bring to a character. "Just enjoy it and interpret it; put something down, and don't obsess," she said. "We're just interested in essence and energetics and where an actor can bring something to a character that maybe we haven't even predicted that we're looking for. It feels exciting."
For Kaufman, on the other hand, demonstrating that you have done your homework will work wonders in the audition room. "Easier said than done: Know the material. I don't want anybody to have to memorize, but be very familiar with the material," she explained. "Know what you're saying; understand what it is." But, she added, be sure you're also respecting everyone's time. "Even if you love the actor but you know they're not really right for the project…and they ask to do it again, I always say yes, because it's too hard to say no, and I want them to have the chance…. [But] sometimes I don't, because it's also our time. I never like actors waiting, so if it's a crowded room, which I never want, I just want the actor to be considerate of the other actors."
As for Bialy and Thomas? They say that you should leave your ego at the door. "We're all in this because we love to tell stories, so what makes me remember an actor is an actor who went in to tell the story, not the actor who is in there because of [their] ego. A lot of times, actors are told, 'This is your time in the room,' and that's not my feeling. It's not their time; it's the time for the story. It's their time to bring the story to life. It's not all about them," Bialy said.
Thomas added, "We don't just have an actor come in, do a scene, and walk out the door. We take time and we more than likely give direction to see what really can be under the surface [for] an actor. If it is just about them and their ego and they don't want to engage in that, I'll remember. I can't tell you how many times we've heard, 'Well, that's not how I prepared it.' OK, well, can we try it this other way? There's a resistance to being open to working in the room. That's what the process is about. It doesn't happen a lot, but sometimes it does, and it stays in my memory."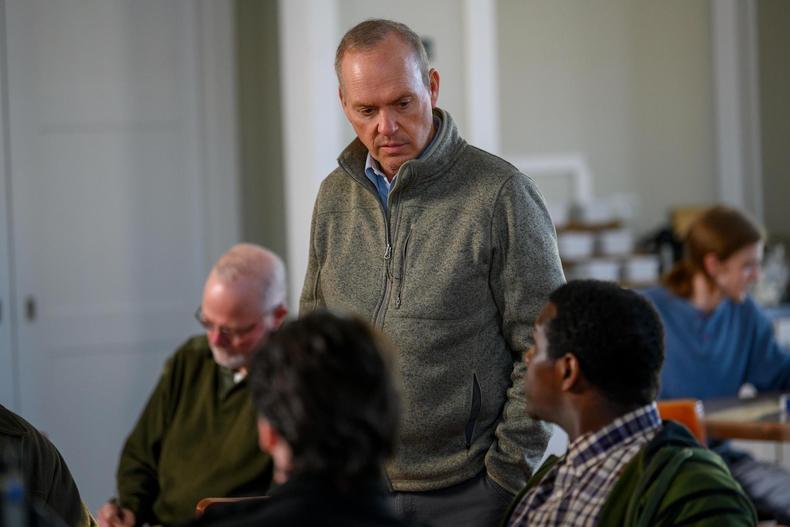 "Dopesick" Credit: Gene Page/Hulu
Accept that you can't control everything.

Oscar-nominated actor Amanda Seyfried, who stars on "The Dropout" as the titular Elizabeth Holmes, said that today's younger generation of actors feel that they "have to build this world around themselves in order to perform." But she wants up-and-comers to know that they do not have to have everything figured out to prove they have the chops. "All you need is you and some preparation—understanding of your character in the script, respect for the director, respect for yourself and your actors,"

she told us

. "If I were that age, it would make me think that I was doing something wrong; but I realized I'm doing what's right for me. I still have a lot to learn, and I'm having a good time doing it. I'm not stressing out. You don't have to. You don't have to build up the world around you in order to be good. You're good! You're already here."

Sebastian Stan, who portrayed real-life rocker Tommy Lee on "Pam & Tommy," echoed that idea, emphasizing how he "spends a lot of time trying to control everything in a scene." But things rarely turn out how you envision. Instead, he said that "you have to stay open and not try to drive some agenda through the thing. Whatever made sense to you yesterday might not make sense now. And then you have to be OK with that. So you almost, like, relinquish control."


Learn from your failures.

While Oliver appreciates her good fortune in landing a role on "Conversations with Friends" right out of drama school, she has also experienced her fair share of setbacks; but those failures helped her learn how to excel. "Of course, there are always rejections,"

she told us

. "Even when working, and certainly when I went to drama school, so much of my experience was about failing and not being afraid to fail. I definitely started drama school terrified of failure and being embarrassed. So much of that training completely changed my outlook on failure. If you fail, it means you've tried and you've taken a risk, and that's all that this job is about."

Michael Keaton, who plays Dr. Samuel Finnix on Danny Strong's limited series about the opioid epidemic, "Dopesick," shares a similar perspective, noting that the underlying uncertainty of an actor's life pushed him to take risks. "I told myself: You're never gonna know if you can do this until you just try to do it. I personally chose to play the long game and always bet on me," he told Backstage's In the Envelope podcast. He added that curiosity and the willingness to fail are critical qualities for any determined performer. "Make mistakes, man—not just in acting. Go make mistakes. Just don't be afraid. Don't play it safe all the time. That doesn't mean go do something stupid! But take chances. My favorite actors are the ones who are courageous."