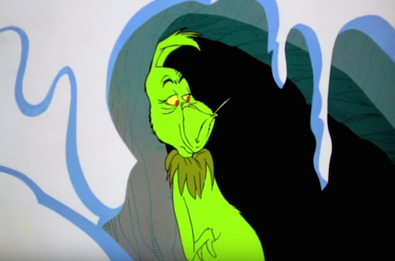 If you're as cuddly as a cactus and as charming as an eel, today's roundup is just right for you! The non-union touring production of "Dr. Seuss' How the Grinch Stole Christmas" is beginning casting for principal and ensemble roles. Plus, a new family cooking competition is seeking applicants, and a makeup tradeshow is seeking a model.
"DR. SEUSS' HOW THE GRINCH STOLE CHRISTMAS" NON-UNION TOUR
The non-union tour of "Dr. Seuss' How the Grinch Stole Christmas" is holding an open casting call for several principal and ensemble roles. Talent, aged 18–50, is wanted to play young Max, Papa Who, and more. Open calls will be held on Aug. 30 and Sept. 4 in New York City. Rehearsals begin on Oct. 28 in NYC and the tour runs from Nov. 14–Dec. 24. Pay is $600 per week minimum for leads and $500 for ensemble roles. Apply here!
ABC'S "FAMILY FOOD FIGHT"
ABC is now casting its new show "Family Food Fight," the American adaptation of the hit Australian series where talented families of three or more go head-to-head in cooking challenges inspired by real home cooking and family traditions. Fun and outgoing families, multi-generational families, grandparents who love cooking with their families, and other combinations of three to five family members, aged 18 and older, are wanted to apply. The series will shoot from Oct. 22–Nov. 9 in Los Angeles. Pay is $2,000 per week with a chance to win $100,000. Apply here!
IBE NYC TRADESHOW MODEL
An experienced model, aged 18–30, is wanted to showcase Glamcor products at the IBE NYC Makeup Tradeshow. The event will take place on Aug. 23 in NYC. Pay is $100 per hour. Apply here!
Check out Backstage's New York City audition listings!