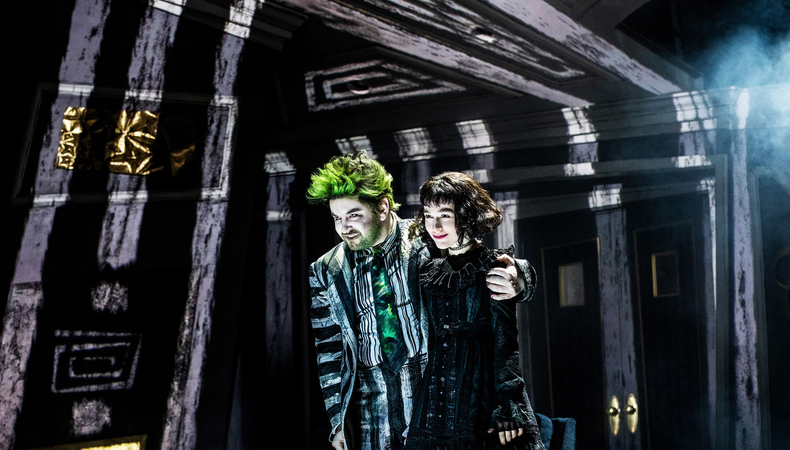 Every year, prospective students audition for musical theater college programs. And every year, students are asked to prepare at least two contrasting songs, usually an uptempo and a ballad, or a traditional, Golden Age song and a contemporary song.
When I coach actors on their college audition pieces and help them choose material, I'm always looking for the following things: Does this song suit their strengths? Does this song fit their range? Does this song tell a story? Is this song appropriate for this individual? I'm all for doing the song that is right for you, but I also have to keep in mind if a particular song is overdone. There are many coaches that will tell students to stay far away from overdone material. Others disagree.
So what does it mean for a song to be overdone? This article is merely bringing to light the songs college programs are hearing frequently at auditions. Does this imply you shouldn't sing any of the songs listed below? Of course not! Choose the material that's right for you. Just keep in mind that many may have chosen to audition with the same song and think about how you can make your interpretation of the song unique to you.
Here are 10 overdone musical theater college audition songs and some suggestions for alternatives. I spoke with professors at six musical theater college programs across the U.S. to compile this list, which is in no particular order.
1. "Times Are Hard For Dreamers" from "Amélie"
Originally performed by Philipa Soo, this is a song that many young performers can relate to. But also take a look at "Before It's Over" from "Dogfight" or anything from "Daddy Long Legs."
2. "Lost in the Brass" from "Band Geeks"
This song, though catchy, airs on the side of extremely overdone. If you nail it, go for it. If you're looking for another upbeat contemporary option, try "Gotta Get Out" from "Ordinary Days."
3. "Try Me" from "She Loves Me"
"Try Me" is a great option for tenors because it's youthful and engaging for both the singer and the auditor. But also take a look at uptempo alternatives like "It's A Fish" from "The Apple Tree" or "Miracle of Miracles" from "Fiddler on the Roof."
4. "Raining" from "Rocky"
Originally performed by Margo Seibert, this song from the musical adaptation of "Rocky" is sure to show off your mix. But if you're on the hunt for something new, try "All Grown Up" from "Bare" or a lesser angsty Ahrens and Flaherty song like "Crossing A Bridge" from "Anastasia."
5. "Santa Fe" from "Newsies"
Leading man energy! There's no doubt this is a beautifully written song and if this is your song, go for it. If you want to change it up, you can't go wrong with "Go The Distance" from "Hercules."
6. "Dead Mom" from "Beetlejuice"
The hit of all hits. When I first heard this song, my jaw dropped. Range, angst, and killer orchestrations, what more can you need! Just make sure your rendition is your own.
7. "All I Need Is The Girl" from "Gypsy"
This "Gypsy" song is a classic go-to for many college auditionees. When a Golden Age song is overdone, there's a reason why it's overdone. So if this is your go-to, then rock it!
8. "No One Else" from "Great Comet"
"No One Else" is no doubt a stunning hit from one of my favorite musicals of all time. But it's also terribly difficult to cut down to 32 bars successfully. If you're looking for a challenging soprano alternative, try "Christmas Lullaby" from "Songs From A New World."
9. "Life I Never Led" from "Sister Act"
Alan Menken can do no wrong! This tune has everything you could want in an audition song, so if you nail it, go for it!
10. "Almost Like Being in Love" from "Brigadoon"
A tenor classic, "Almost Like Being in Love" has been covered by hundreds of singers since it was written in 1947. Also, take a look at swooning Golden Age ballads like "Gigi" from "Gigi" or "Illona" from "She Loves Me."
Bonus: Please be aware that any material from "Waitress" is being frequently performed at auditions. Sara Bareilles' music from the show is stellar, but just be aware of its popularity!
So what does this all mean? Does this mean you shouldn't sing one of the songs listed above? Absolutely not. This article is merely sharing insight into material that is currently being performed frequently in college auditions. Elijah Caldwell, adjunct faculty at Marymount Manhattan College, says that "if you do the song well, really dig in on the acting on the song, know your circumstance as well as the shows or song (if it is a standalone song). Don't just emulate your favorite YouTube or Broadway singers."
As stated best by Tyler McKenzie, lecturer of dance and musical theatre at Penn State, "Don't just choose what pops up first in your search...think outside of the box. I invite you and I dare you. Trust me...we'd love to see it."
Looking for remote work? Backstage has got you covered! Click here for auditions you can do from home!
The views expressed in this article are solely that of the individual(s) providing them,
and do not necessarily reflect the opinions of Backstage or its staff.