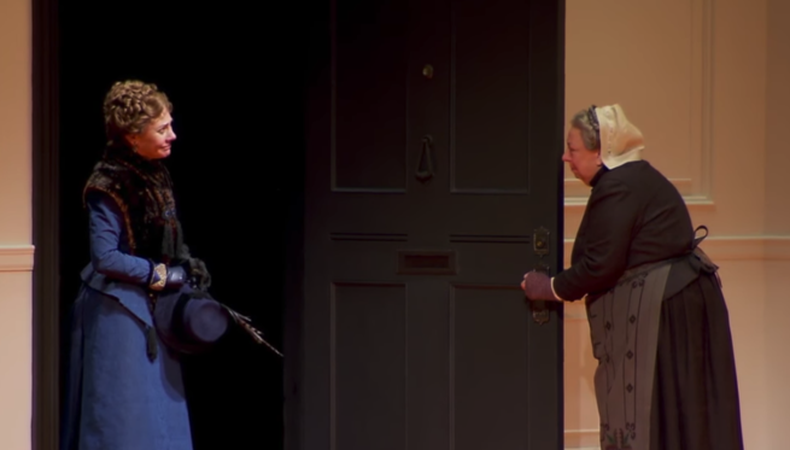 Take your chance at landing a coveted role in a fresh-from-Broadway play! Arden Theatre Company is holding an Equity principal audition to fill the role of Anne-Marie in an upcoming production of "A Doll's House, Part 2."
The play, written by Lucas Hnath, was commissioned by the South Coast Repertory, where it premiered in April 2016. The play's opening on Broadway the following year was met with praise and nominations for numerous awards, including eight Tonys. The story follows the Helmer family fifteen years after the original play by Ibsen, beginning with Nora's return. Arden Theatre Company, founded in 1988, produces a full season each year in their own theater in Philadelphia. Last season they produced Ibsen's "A Doll's House."
The role of Anne-Marie is open to Equity and Non-Equity female talent, aged 60 and older. She is the nanny of the Helmer family. She is "big-hearted, honest, blunt, and quick to make every sacrifice." Arden Theatre Company has a commitment to diverse and inclusive casting. The role is open to women of all ethnicities, with an emphasis on African-American performers.
The Equity principal auditions will take place on July 9, with potential callbacks on the same day. Rehearsals begin Oct. 2, with previews starting Oct. 25. The show runs from Oct. 31 to Dec. 9, with a possible extension until Dec. 16, at Arden Theatre Company's playhouse in Philadelphia, Pennsylvania.
Performers will be signed to an Equity LORT non-rep contract. Compensation is $676 per week. Talent should be local to the New York City or Philadelphia, Pennsylvania area. Get more information and apply right here on Backstage.
Check out Backstage's New York City audition listings!