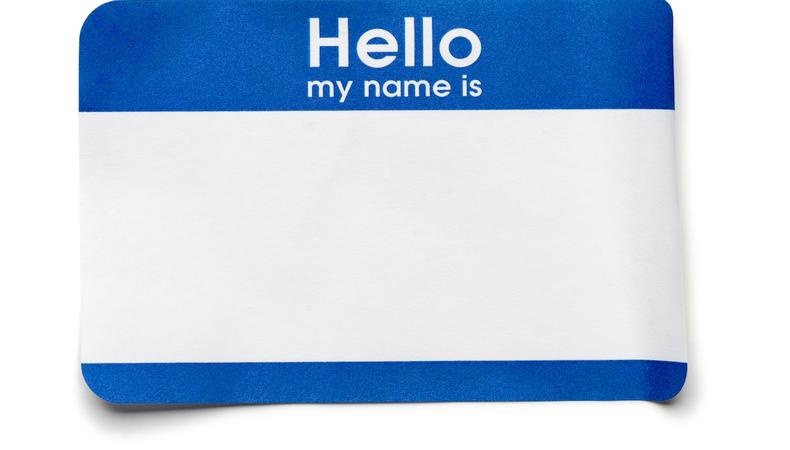 Not all actors need or use stage names, but for some, it's the right way to go. Some actors choose to legally change their names in court, but many can use and register stage names without ever having to legally change it. In fact, some actors choose to simultaneously use their real names and stage names to keep their work and personal lives separate. So how do you discern whether or not to use a stage name?
1. If you need to avoid union confusion.
To avoid confusion, SAG-AFTRA does not allow working actors to use identical screen names. If an actor's name is already being utilized, the new union member must choose a new name. Sometimes that change is as simple as adding or removing a middle initial (like Michael Fox versus Michael J. Fox), but sometimes the name change is more significant and involved. For instance, Michael Keaton was born Michael Douglas, but his career was preceded by Michael Douglas, who beat him to the union registry.
2. If you have a very popular or common name.
Union rules aside, actors take stage names for a number of other reasons. If your name is a common one, there are most likely other people with your same name. Actors with particularly common last names (Smith, Johnson, etc.) are likely to change their names. Maybe that's why Caryn Elaine Johnson became Whoopi Goldberg.
3. If someone famous is already using your name.
Actor-writer-director Albert Brooks was born Albert Einstein and changed his surname for obvious reasons. Singer-actor David Bowie (born David Robert Jones) changed his name to avoid confusion with singer and actor Davy Jones.

Many names are inspired or refer directly to real-world things that may be seemingly unflattering. Some surnames (like Belcher, Hooker, etc.) have meanings that can complicate actors' attempts to cultivate the professional image they want. Cary Grant's original name Archibald Leach seemed less romantic than what Paramount Pictures wanted for its leading man.

4. If your name doesn't represent who you are.
Of course, just like people, all names come from somewhere. However, if your name clearly comes from a specific place and you look like you come from someplace else entirely, you might consider using a show name. For instance, a fair, blonde Latina who does not speak Spanish may choose a show name that conceals or obscures her heritage. If your name suggests a strong identification with a language other than English, a stage name might be something to consider.
Stage names were also traditionally used to avoid discrimination or the potential for it. Ethnic names were commonly "Anglicized" to make them seem more English or American, or simply to make them more easily remembered and understood to the American film and television industry at large.
But ethnic surnames can also be a great advantage for actors as television and commercials like to diversify their casts. Jerry Rivers changed his professional name to Geraldo Rivera. David Boreanaz, opted not to change his surname. In the 1950s, his father used Thomas or Roberts instead of Boreanaz. For actors today, highlighting or obscuring ethnic heritage are equally common motives for creating and using an actor stage name.
5. If a different name will be easier to use and understand.
AEA recommends performers use names that are easy for others to say, spell, and remember. Asa Butterfield is easy enough to say and remember, but his full name, Asa Maxwell Thornton Farr Butterfield would be a little tough to squeeze onto a headshot. Joaquin Phoenix first worked as Leaf Phoenix because it was easier for him to say as a child actor, and Leaf fit in with the nature names of his other working family members, like his older brother River.

6. If you need to protect your identity.
Working professionally under one name while using your "regular name" at home helps some actors separate their working and private lives. For child actors, stage names can provide an added layer of identity insulation, which parents may prefer for their child's safety. Acting credits may be listed under the stage name while the legal name or birth name appears on school enrollment, sports rosters, and any local event mentions.
Actors can work a lifetime under a stage name without ever changing their name legally. Checks and contracts are made out to legal names while credits on screen and on professional websites like IMDb use the stage names.

If you decide you need a stage name, what you're changing your name to depends on why you're changing it!