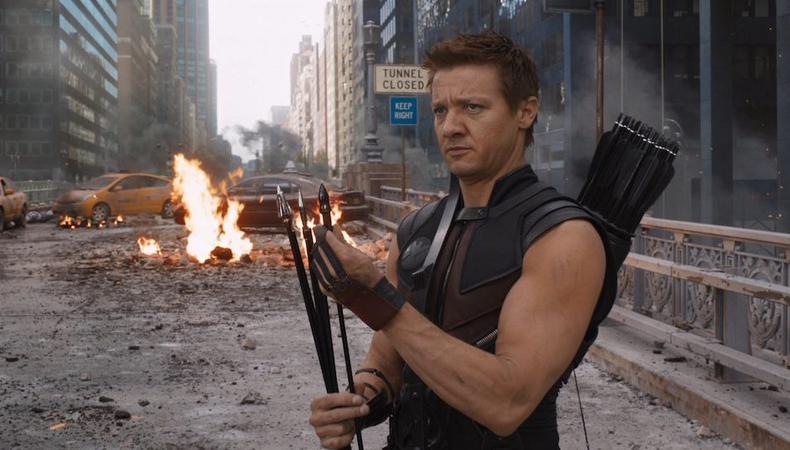 Welcome to Rumorville! Here you can learn about casting news that's about to break in Hollywood. These speculations might be only rumors, but that doesn't mean you can't follow the trail all the way to the audition room.
"Hawkeye"
The Marvel Cinematic Universe seems to be infinite. With "Infinity War" holding ground at the box office and the end of Phase 3 approaching with the currently-untitled "Avengers 4," Marvel Studios President Kevin Feige continues to ask what's next. Feige recently gave a talk at the Produced By 2018 conference where he indicated he's planning on continuing the stories of the characters fans are already familiar with, as well as introducing new characters. While the "new characters" part points to the previously-discussed "The Eternals," this also adds fuel to the flame that Feige is considering a standalone Hawkeye movie in the future. This wouldn't happen for a while, but there are plenty of Marvel features that will be released while you wait. Sarah Finn has been the CD on the Marvel films, so continue to watch her door for more casting opportunities, Hawkeye or any Avengers work, for that matter.
"Man Alive"
The view count on Childish Gambino's haunting music video "This is America" continues to climb, and the vision behind it is quickly getting more attention. The video's director, Hiro Murai, is currently in talks with 20th Century Fox to make his feature directorial debut on "Man Alive," written by David Robert Mitchell. The film will follow an alien invasion of Earth as a man "faced with isolation and loneliness…realizes he might not be alone after all." Murai has a long-standing collaboration with Donald Glover after helming over a dozen episodes of "Atlanta," and has also lent his talents to HBO's "Barry" and FX's "Legion" and "Snowfall." Murai could easily look to "Atlanta" for a casting director, specifically Alexa L. Fogel.
"Her Body and Other Parties"
Two days before news of the Harvey Weinstein scandal dropped, Carmen Maria Machado released her debut story collection "Her Body and Other Parties," an anthology of queer, feminist horror stories, now a bestseller and National Book Award finalist. With the uptick in interest in female stories in Hollywood, the collection has major screen potential. Machado, after shopping it around, has chosen Imagine Television to develop the book, with Gina Welch attached to write. According to Vulture, it's being pitched as "a sort of feminist 'Black Mirror'" anthology series. There's no word yet of who could possibly be in charge of casting for it but expect a female-driven creative and production team.
Got a tip? Submit it to castingsleuth@backstage.com!
Looking to get cast? Apply to casting calls on Backstage.