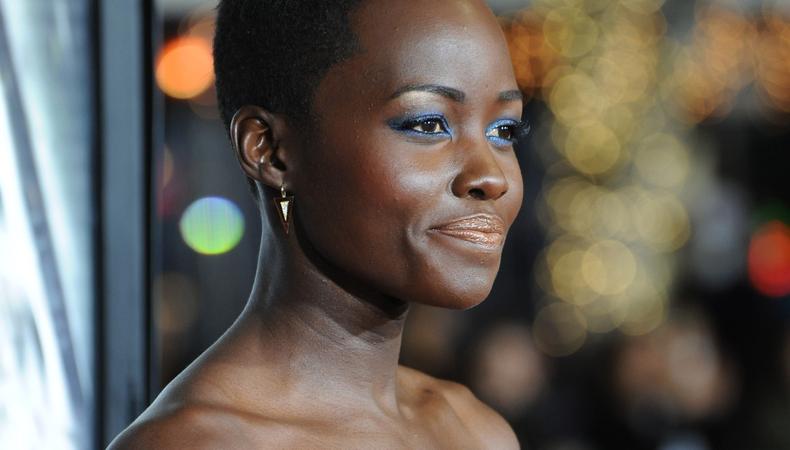 Over the years, some of the hardest-working actors have shared their top acting tips in interviews large and small. Whether they were reflecting on how a recent project stretched their acting muscles or relaying the advice they wish they'd been given when starting out, the following outstanding performers drew from their distinct perspectives to illuminate some of the joys and pitfalls of today's acting industry.
As "Looking" premiered in January, Groff chatted with the magazine that helped him get his start ("I believe in Backstage. It changed my life."). Between the HBO show and his role in Disney's hit "Frozen," the actor has found plenty of opportunities to perform on a foundation of pure joy. "People create from different places," he said of his process. "Some love to create from a tortured place, some from a joyful place. And when I feel like I'm a 5-year-old kid in my backyard playing pretend, that's when I'm happiest."
The acclaimed voiceover veteran told Backstage in January that "voice acting is still acting." In an interview full of helpful tips, David went on to emphasize the study of theater as a fundamental building block for actors. "Study theater, because theater is the greatest training ground that you can have," he said. "There are people who have never done theater who can be wonderful screen actors, but it all depends on your training. We all have great natural instincts, but they need to be honed."
"[Auditioning is] like dating boys when you're a teenager," Watkins told Backstage in February. "You spend so much time wondering what they're thinking. They're not thinking about anything! They're not thinking about you." Having now cast several projects herself, Watkins can verify this from personal experience. "All you want is someone to come in and solve your problem. They can be as great as great can be, but if they don't solve your problem, you just wish them well."
The "12 Years a Slave" star talked to Backstage amidst her awards season whirlwind about failing gracefully, the Yale School of Drama, and working with director Steve McQueen on the movie that eventually won her the Oscar. "As actors, you become an expert at starting over," Nyong'o said. "Every single role brings with it an ignorance and an insecurity, and so you have to approach it with the same curiosity and humility. I'm always nervous. Doesn't matter how many times I do this. But I remind myself it's because I care. Steve would say, 'Fail and then fail better!' And that environment was so liberating. It's not about getting it right. It's about getting it truthful."
When Wolk attended the University of Michigan's School of Music, Theatre & Dance, casting directors would warn students of how difficult the business can be. He told Backstage it was his conviction that things would be different which enabled him to forge onward. "That blind ignorance is so important—otherwise, who would pursue acting? But if you believe it, it's just like a self-fulfilling prophecy, right? Because if you don't believe it, it's definitely not gonna happen."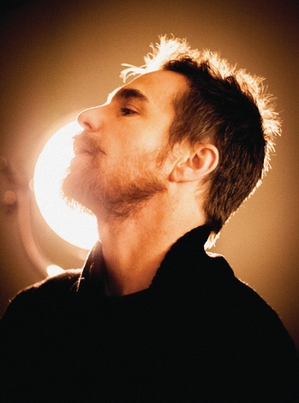 Backstage chatted with screen veteran Rockwell about categorizations, focusing on craft over networking, and the advice he gives acting students: "You cannot try to get the job. Just go in there, have some fun, and do your version of that part. This is what I'm selling. If you want to buy it, that's cool. Have some adjustments for me? That's fine, I'll make some adjustments, but this is basically what I want to do. That's the attitude, sort of a 'fuck it' attitude. Not fuck you, but fuck it."
Hollywood's most prolific multitasker took to Broadway in "Of Mice and Men," and spoke with Backstage about the importance of working closely with a director's vision. "When I design a character, I'm doing it with the director. I view it as the director's creation as much as mine," he said. "And I give credit to the directors as well: If I give a good performance, I give at least 50 percent of the credit to the director. That's just the way to work in a collaborative medium."
Having now worked on both sides of the audition table, the writer-producer-star of "Inside Amy Schumer" knows how actors can make a solid impression. She told Backstage that when casting her show, she looks for performers who commit truthfully to their delivery, a philosophy she has incorporated into her own approach. "The way I audition now, I just treat it like a rehearsal," she explained. "I treat it like I already have the role and I'm just going to rehearsal."
The "Dancing with the Stars" alum stressed the importance of simply loving what you do. "Try to be honest with yourself and not just sort of fall into something that you think will make you popular, or you think that you'll get respect from," he advised readers. "Ask yourself the right questions, you'll get good answers."
With about half a century's worth of stage and screen experience, Stewart knows a thing or two about acting. In a revealing interview, he discussed his personal discoveries during the filming of "Match," especially a telling revelation about his father. "I thought I got him," he said. "I thought I got my father absolutely in place—how wrong I was. Those kind of things really get my attention these days. One of the really nice things about being an actor is that no experience is wasted." True!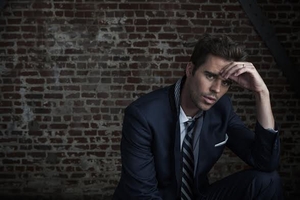 The star of NBC's family comedy told Backstage the fascinating story of his big break—selling knives to a Fox executive!—and his subsequent struggles. When an acting coach advised him to see auditions as an acting opportunity rather than a potential job, Walton was able to turn his career around. "If you do good work, you start to make a name for yourself and things can come around. Weird little happenstances happen," he said. "It's just one of those things. Do good work and do it for yourself."
"I'm trying to homogenize a lot of different women whom I have known, including my grandmother, and trying to bring it to a more modern existence so that it does stay relevant," said actor LaTanya Richardson, who earned a Tony nomination for her work in the recent revival of Lorraine Hansberry's play. She talked with Backstage about the tricky work that goes into evoking a modern sensibility while performing a classic onstage.
The man behind everyone's favorite loser on "Veep" advised Backstage readers to approach an audition from a personal perspective, rather than the perceived perspective of those on the other side of the table. "You don't want to go in trying to force yourself into some archetype that has been thought up by a director and translated by a casting director," he said. "If you have a particular read on it, go in with your point of view, because it doesn't make sense trying to go in with somebody else's point of view."
14. Lighten up and have fun - Broadway's most fabulous emcee Alan Cumming
In a wonderfully charming Backstage cover story, Tony winner Alan Cumming reflected on his return to "Cabaret" and his health and energy secrets (veganism!). "I think I don't take myself very seriously. I do, but I have a sense of humor," the actor said. "I like my work, but I don't take it very seriously." Words to live by.
"A lot of times we come to a creative team or an agent on our knees saying, 'Please take me,' but we each have a unique voice," said the Tony-nominated Joshua Henry in his June cover story. Like the song his character sings in "Violet," called "Let It Sing," Henry advised actors to share their inner song. "We all have this music inside us. Or whatever. This gift. And you've got to carry yourself like that. You've got to treat yourself like you've got something special to offer." Hear, hear!
When Hardwick tackled James "Ghost" St. Patrick, the supremely complex character at the center of the Starz series, he drew from countless sources of inspiration and research. His advice about staring in the mirror pertains to any actor attempting to portray darkness and conflict: "I was really able to embrace the uglies of Omari, maybe better than I could've as a younger actor.... That was a lot of the research, just really accepting Omari's bullshit and then pouring it into [Ghost]."
In an invigorating interview chock-full of valuable acting tips, Emerson highlighted the helpless mentality that perfomers often have. "The thing to get rid of is that you are the beggar at the gate, that you are the powerless and helpless eager youngster wanting a crumb from the big table," said the "Person of Interest" star. "At some point, you have to empower yourself and say 'You know what, I'm good at this.' "
The Golden Globe-nominated star of Rob Marshall's big-screen adaptation of "Into the Woods" highlighted how difficult the acting lifestyle can be for most people struggling in the biz. But Blunt's acting advice boiled down to basics: "You've got to get the thickest skin possible. Like a rhino hide. It's a very personal job. Put a helmet on."
"I love working with a team," said "House of Cards" star Robin Wright. As an actor venturing into the directing world, Wright swears on the art of collaboration. "It feels like home, building something together. Because it's not that you're not building as an actor, but it's a much more isolating experience, being an actor, and I just love the communal collaboration. It's a movement, it's the same concept as a movement."
Shaw gave actors food for thought in an interview that looked back on both her current show and her work as a child actor. "I like to go over [a scene] many, many times," she shared. "Is there something I'm not seeing in this particular scene? My method is more about repetition and breaking through my initial thoughts and finding another deeper moment that may be different than what anyone else does in the room."
21. Don't just dream - Backstage subscriber-turned-star Charlotte Kate Fox
Fox's extraordinary casting story—she was whisked away to become a household name in Japan for the TV drama "Massan"—came about when she responded to a Backstage audition listing. She reflected on debating whether to submit herself for the role: "I think oftentimes, actors see casting call notices that look and sound amazing, but we don't submit because it either sounds too good to be true or we're scared or we think, There's no way I could land that, and we let it go." After a period of indecision, she decided to submit. "I thought, Why not? You never know. Be brave, Charlotte. Don't just dream, do!"
Having co-created a hit Web series from scratch, Blichfeld was a fountain of wisdom in her September cover story when it came to the audition and production process. It helps that the "High Maintenance" writer-director also works in casting, teaching audition classes to fine-tune her ability to spot great artists. "It's so much about self-confidence and self-acceptance," she told Backstage, "which I know sounds very Oprah.... Just having that self-awareness to know that 'I come like this, I read like this, this is the type that people see me as,' and then having a self-acceptance of it so that when you walk in the room, you're just really owning the space and owning your voice."
Benanti's advice echoed Blichfeld. When asked what she would tell her younger self, the dynamic Tony winner remembered her early acting days. "I started to feel like I needed to be something else, so I spent a few years trying on different personas; I wish I had known that that is just harmful. What people respond to is authenticity and you being uniquely who you are and not trying to be someone else."
The Tony-winning star of "Spring Awakening" and "The Newsroom" chatted with Backstage about "The Heart Machine," and elaborated on his approach to each project: "I enjoy starting fresh each time. Relying too heavily on a ritual, I tend to feel a little stuck. And then of course if the one thing that has worked for you nine out of 10 times doesn't work on that 10th time, it can send you into a cataclysmic meltdown. So I try to shake it up each time."
In a cover story with Backstage, Plimpton was full of advice for working actors. She underlined her core values: variety, strict attention to technique, and listening closely, both to the text and to scene partners. Her audition advice, meanwhile, was simple. "All auditions are humiliating, stressful, frightening, embarrassing, anxiety-making, and demoralizing. So start at that base level and everything's cake from there." Easy, right?
Asked about advice for aspiring actors, Keenan-Bolger responded, "Do continue to explore the things outside of the theater that you're interested in." Intellectual and social pursuits, the Tony nominee said, legitimately contribute to the development of her craft. "You have a wider palette to draw from when you're trying to develop a character, when you're trying to get inside the head of somebody who you don't really understand. The bigger your world, the more you have to draw from as an artist."
The star of Sting's Broadway musical sat down with Backstage to reflect on how suffering nightmare auditions and doubting his passion affected his craft and career. "I think getting lost is good. Getting lost is really helpful and important. That period of time where you really have no idea what you're doing and you don't know who you are, where you are, what you're saying—I feel like that period can lead to a lot of important discoveries, asking questions and doing work you might not do otherwise. You can come out the other side of a period like that more grounded and with a deeper understanding of what you're making and doing."
Toward the end of his banner year in film and TV, Ruffalo graced Backstage's cover and discussed the importance of physicality, especially for his "Foxcatcher" role as Olympic wrestler Dave Schultz, when he and co-star Channing Tatum put an astonishing amount of athleticism into their preparation. "We started every practice with that warm-up," the actor said of a wrestling sequence early in the film. "We knew that shit like it was second nature. And that's when magical stuff happens with acting: No mind, no body."
To prepare for her role in "Two Days, One Night," the Oscar winner submerged herself in an exhaustive backstory for her character. Cotillard revealed to Backstage how helpful that was when she later inhabited the role's emotional extremes: "I wrote her life before. I wrote scenes I would use later when I needed some support to be able to burst into tears out of nowhere. I needed to build a structure of stories that I could use when I needed to reach this or that emotion."
The beloved comedic actor provided Backstage readers useful insights into her fabulous career. No. 1 piece of acting advice? Find different creative outlets to fuel inspiration. "I thought it was about being onstage—and being onstage is the best—but there's a whole lot of time, like 22 hours of the day, that are not onstage," Johnston said. "You have to feed yourself in other ways as young actors. Feed other parts of yourself. Write a script, paint, do good things for other people."
When asked in December about something she wished she had known in the early days, the screen veteran replied, "The amount of advertisement that one has to do. I didn't realize how much contact with the press, how many interviews you have to give every year, how many red carpets, and how much promotion it was." Actors take note—Rossellini is right to call it "almost a full-time occupation."
"I think most actors take roles because they think they won't get offered another one that week," Gervais said, "or they've got to work every week of the year or they're worried someone else will take it." In his hilarious interview, the actor acknowledged how lucky it is that he's never out of work, but said it's wholly because he set out to write parts for himself.
Now get to work! Get cast now by visiting Backstage Casting Calls.